Alcohol Abuse Leading Cause of Disability Among Youth in Latin America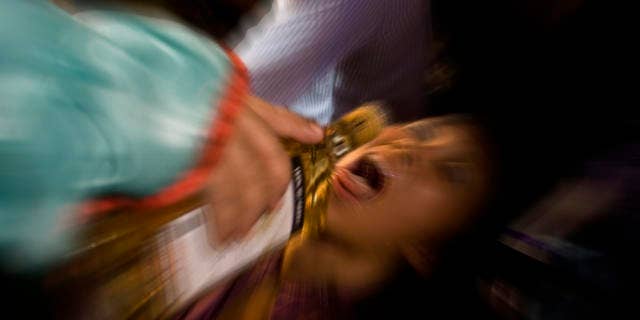 Disabled youth from Latin America and the Caribbean have the largest alcohol abuse problem in the world in their age group, according to a startling new international study.
Alcohol abuse is the most prevalent mental disorder among disabled youth between 10-24 in Latin America, says an alarming new international study, published in the medical journal, The Lancet, this month. Compared to other regions of the world, moreover, disabled Latin America and the Caribbean youth have the largest alcohol abuse problem in their age group.
Globally, half of youth ages 10-24 with disabilities suffer mental disorders. The most common mental disorder among young people includes depression, alcohol abuse, schizophrenia and bipolar disorder, according to the study.
The study ranks physical injuries as the second most prevalent disability among youth in the world. But injuries only make up 12 percent, the study says. Infectious and parasitic diseases ranks third, with 10 percent of the youth suffering from this type of disability.
Fiona Gore of the World Health Organization, the study's leading author, says the study is the first of its kind.
"Hopefully, this will help draw attention to the issue," she says.
Youth in the 10-24 year-old age group make up 27 percent of the world's population, and the number of youth in this age group is on the rise, according to the study.
Gore says she hopes the study will raise attention on mental health among youth, and wants world government agencies to take action to help reverse the startling statistics.
She says this group of youngsters is often overlooked because their disabilities are not as apparent. She hopes the study prompts governments to step up drinking and driving enforcement and impose stricter regulations on tobacco, especially among youth.
"A large population of young people are affected and are suffering. This means they lose years of healthy life," says Gore.
Contact Angela M. Santos at angela.santos@foxnewslatino.com or on Twitter@angelamsantos
Follow us on twitter.com/foxnewslatino
Like us at facebook.com/foxnewslatino