Aimee Copeland's rehab success: Doing 200 crunches in 7 minutes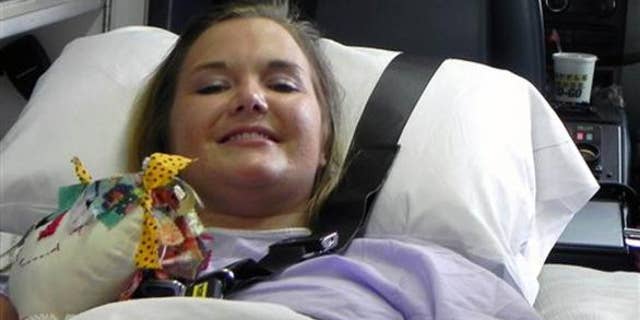 Aimee Copeland, the 24-year-old Georgia student who lost three of her limbs after contracting the flesh-eating bacteria necrotizing fasciitis, is exceeding doctors' expectations in physical therapy, The Augusta Chronicle reported.
On Sunday, Copeland's father, Andy, updated his blog at www.aimeecopeland.com, and mentioned his daughter does 200 crunches in seven minutes and 400 leg lifts in seven minutes, as well as an "untold number of pushups and something else she calls 'planks' and 'sideplanks.'"
Copeland was released from Doctors' Hospital in Augusta, Ga., less than one month ago.
"At this point I have to pause and ask a simple question: How many of you can do 200 crunches in seven minutes?" Andy Copeland wrote.
The exercises are conditioning Copeland's body to be strong enough so that she can move in and out of her chair.
Andy Copeland said his daughter does not want to be "chauffeured around town like a handicapped person," and she is striving to drive herself (hopefully in the Prius V she wants), according to the blog.
Click for more from The Augusta Chronicle.