Actress Glenn Close Has Genes Mapped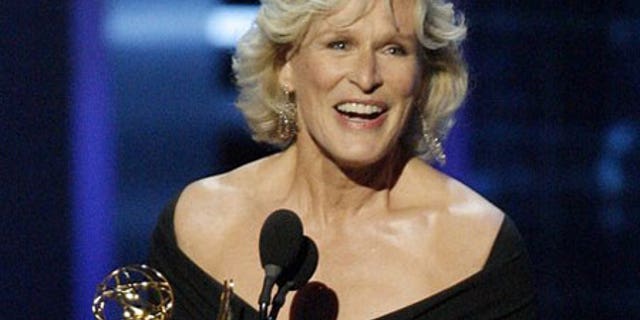 Archbishop Desmond Tutu has done it. So has genome pioneer Craig Venter.
And now American film actress Glenn Close has joined a handful of celebrities to have their genome sequenced in the name of science.
Close, who stars in the FX television series "Damages" and is known for movie roles including "Fatal Attraction" and "Dangerous Liaisons," said the offer was too good to pass up.
"For me, anything that can move the science forward is worthwhile," Close said in a telephone interview. "It's pretty well publicized that I have mental health issues in my family."
Close, whose family illnesses include bipolar disorder and schizophrenia, is a founder of the nonprofit group BringChange2Mind, which raises awareness about mental illness.
New sequencing technologies through companies like Illumina of San Diego, which did Close's genome, have vastly reduced the cost of producing an entire map of the human genome — essentially the genetic recipe that makes up an individual.
Whereas the first human genome cost $3 billion and took more than a decade to produce, Illumina charges $48,000 for the kind of sequencing Close got. The company would not say whether it charged her.
Scientists say even newer technology will bring the price down to $1,000 within five years, essentially less than the cost of an advanced type of X-ray called a CT scan.
Scientists hope having the entire genetic map of a person's DNA will begin to reveal the genetic causes of common diseases or determine a person's risk for genetic disease.
Eventually, they predict it will become a routine part of the medical record.
The offer to get her genome sequenced came not through her own connections as a celebrity, but those of her husband, David Shaw, the founder and former head of IDEXX Laboratories Inc, Close said.
"Jay Flatley, who is the head of Illumina, called me up," Close said. "He said there are very few named women who have gotten this done. I may be the first. I'm proud of that.
"In the future, I think it's going to be something that I think will be quite prevalent."
Close said she will sit down with a genetics counselor next month to get the results "and find out as much as I want to know."
But she said if there is something in her genome that is of scientific interest, she will consider making it public.