Ace Hardware employees save Michigan woman who overdosed in store parking lot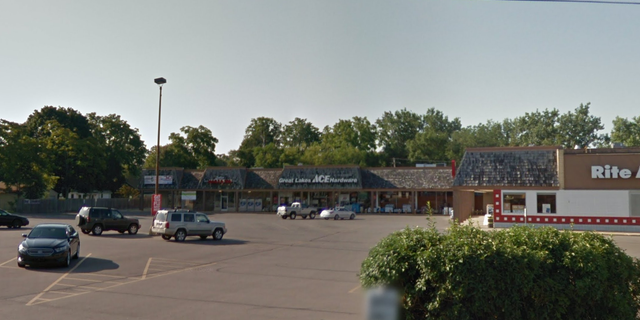 NEWYou can now listen to Fox News articles!
Three employees at the Great Lakes Ace Hardware store in Jackson, Michigan saved the life of a woman who allegedly overdosed on heroin.
Lisa Huff, one of three employees responsible for saving the woman, first noticed she was slumped over in her car in the store's parking lot. Two of her fellow coworkers, Cody Brigham and Joe Bommarito, also noticed the woman, WILX-TV reported.
After they called 911, Brigham used a crowbar to pry the woman's car window open and then dragged her out. Then, as they waited for help to arrive, Bommarito performed CPR.
"It looked like she was gone. We thought she was gone," Bommarito later told WILX-TV.
Paramedics then treated the woman for a heroin overdose, according to the news station.
The incident occurred on Monday, a day after Mother's Day.
"That's somebody's daughter," Bommarito said. "Thank God she didn't lose her daughter, and if she had kids, thank God they didn't lose their mother."
"These are our neighbors around here. No matter what the situation is, we want to help them out. Joe was awesome with the chest compression, and the teamwork on the inside," said Brigham, who added that "it's one of those things where human nature kicks in."
Jackson County Sheriff's Sgt. Cullen Knoblauch said the three employees should be called heroes for helping the woman.
"They definitely went above and beyond what their job duties are. They saw a person in need and acted without even thinking about their safety," he said, according to the news station.
The woman is expected to recover.
In a statement to Fox News, John Venhuizen, the president and CEO of Ace Hardware Corporation, said that he is "so proud of our red vest heroes Cody Brigham, Joe Bommarito and Lisa Huff."
"Their quick thinking and immediate action helped save a life, and for that we are very grateful. Cody, Joe and Lisa are extraordinary associates at Great Lakes Ace. Their selfless service is the stuff that makes Ace special and the very reason why folks like me work here," he continued.
Knoblauch was not immediately available for comment when contacted by Fox News on Wednesday.