A cure for snoring? New research offers hope for sufferers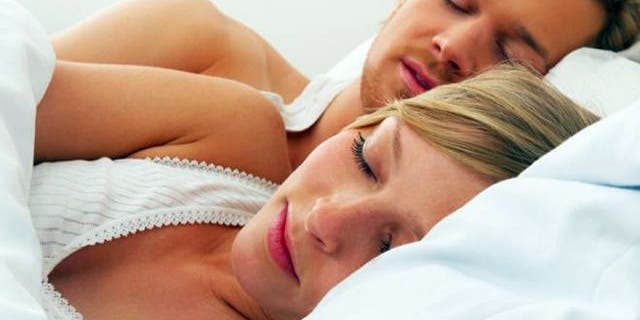 NEWYou can now listen to Fox News articles!
People who share a bed with a particularly loud snorer may finally be able to enjoy a good night's sleep. According to Medical Xpress, researchers have discovered a potential treatment for those suffering from the disruptive condition: singing.
In a study published in the International Journal of Otolaryngology and Head and Neck Surgery, researchers studied 60 patients who were simple snorers and 60 patients who suffered from obstructive sleep apnoea (OSA), a condition that can cause people to temporarily stop breathing during sleep.
Over a period of three months, half of the group participated in a series of singing exercises, while the other half of the group did nothing. At the end of the study, the singing group experienced a significant reduction in snoring and an improvement in sleep quality compared to those in the control group, who experienced no change.
According to researchers, the singing exercises may help strengthen the weak muscles in the soft palate and upper throat area responsible for causing both snoring and OSA, Medical Xpress reported.
Overall, researchers say this new treatment could be a great therapeutic option for the millions of people experiencing sleep disruptions due to snoring and OSA – though more changes would be needed to completely eliminate the problem.
"It opens up a whole new avenue of potential treatment which avoids surgery, so it is definitely good news for snorers," said study researcher Malcolm Hilton, a consultant otolaryngologist at the Royal Devon and Exeter NHS Foundation Trust and sub dean of the University of Exeter Medical School. "However, it must be used in conjunction with lifestyle changes. Being overweight, for example, is the biggest, single independent predictor of snoring."
Click for more from Medical Xpress.