9-year-old hoping for solution for rare stiff skin syndrome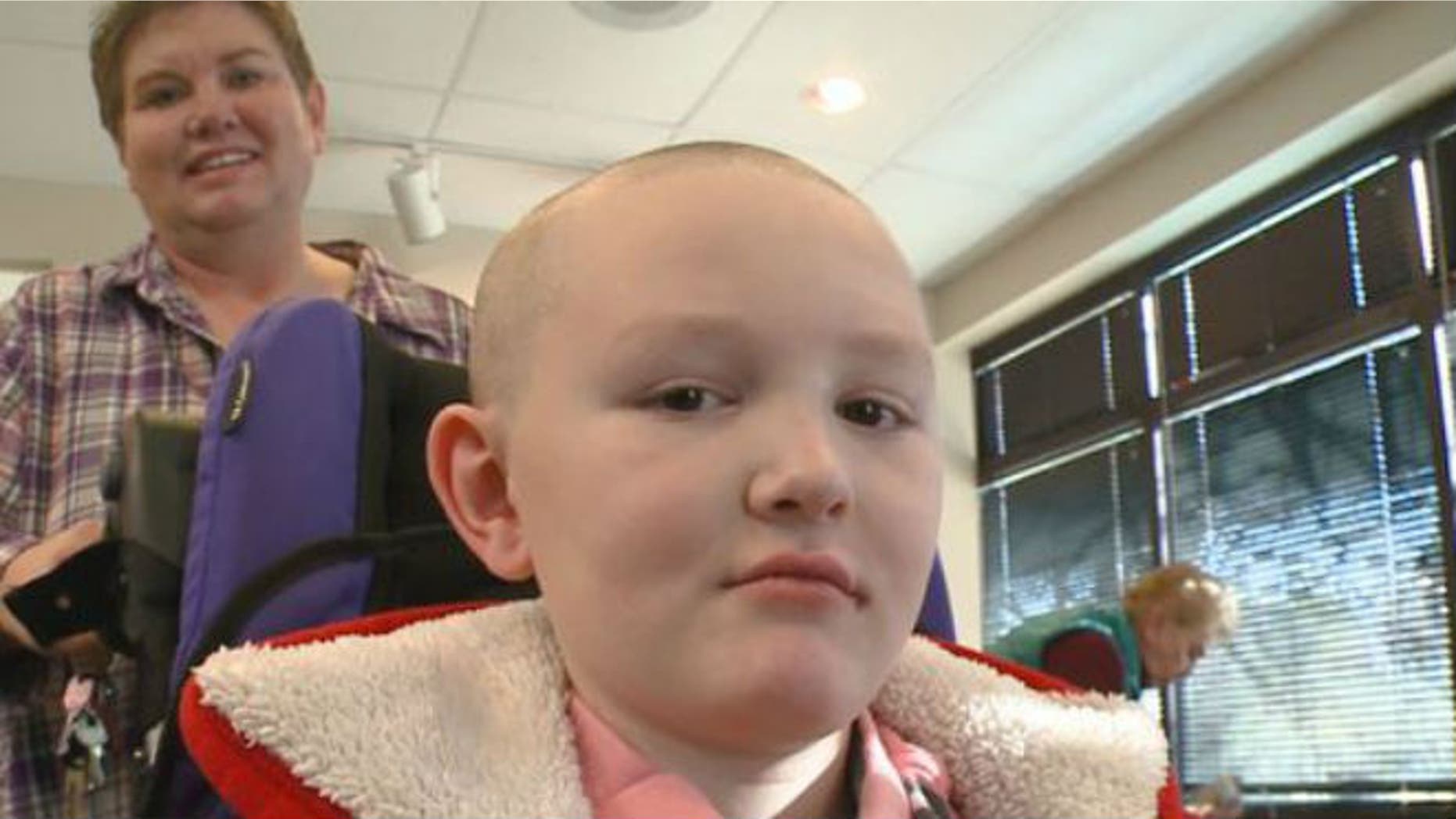 He's only the 42nd person in the world to be diagnosed with stiff skin syndrome, but one Colorado boy isn't giving up on finding a cure for his rare condition.
Three years ago, 9-year-old Jaiden Rogers was diagnosed with stiff skin syndrome, a rare and rapidly progressive disorder of the connective tissue that hardens the skin and makes the muscles tough to move, KUSA reported. His mother first spotted a small patch of stiff skin, and a biopsy revealed his condition.
"I was expecting probably anything but that," Jaiden's mom, Natalie Rogers, told KUSA. "Never heard of it, but my first question is, like any parent: What do you do, I mean, what do we got to do to fix it?"
Shortly after Jaiden's diagnosis, calcifications began entering his joints and he now spends most of his time in a wheelchair.
There is little information available about stiff skin syndrome and only experimental treatments are available— including chemotherapy to stop the spread of calcifications and methotrexate, and prednisone to attack the syndrome— and have so far been ineffective for Jaiden.
"As the condition continues, everything gets tighter. Moving becomes much more problematic and much more painful. It's like putting your hips in a cast and trying to move around. It's uncomfortable," Dr. Elizabeth Swanson, a dermatologist in Centennial who sees Jaiden every three months, told KUSA.
For now, Jaiden, who lives in Alamosa, takes pain medications that make him tired. Another drug, gleevac, seems to show some promise. New areas of stiff skin have developed but aren't as extensive as previous ones.
"I'm cautiously optimistic," Swanson told the news channel.
While he can no longer move as he once did, Jaiden maintains his sense of humor and likes to play video games.
"He has a great personality. He loves to be hugged; he loves to talk to people," his mother told KUSA.
The family is fundraising and hopes to make their home handicap accessible, and will be hiring a nurse to help with Jaiden's therapy and pain management, KUSA reported.
Jaiden has high  hopes for finding a cure for the syndrome.
"It's just like Ash Ketchum [the main character] in Pokeman," he told KUSA. "Because Ash never gives up."
Click to donate to Jaiden's YouCaring fundraiser.