9-year-old dies of head trauma at soccer practice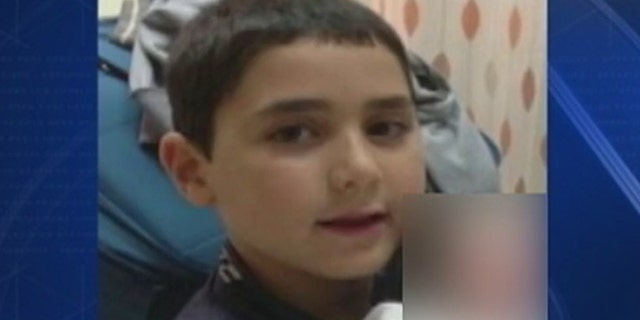 The family of a 9-year-old boy who died after a soccer goal post collapsed on him said he was "full of life and joy." Tomasso Cerase, of New York, was playing with eight other children under the supervision of three adults at Park West High School at around 10 a.m. on Sunday, Fox 5 reported.
8-YEAR-OLD AUSTRALIAN GIRL DIES FROM FLU DURING 'HORRIFIC' SEASON
Authorities reportedly said that Cerase was hanging off one of the soccer goal posts before it fell on him, the Daily News reported. The boy was rushed by paramedics to Mount Sinai West hospital where he was pronounced dead. Sources told the news outlet that the boy's mother was present at the time of the accident, although it was not clear if she had witnessed the tragedy.
"Today our dearest son Tommaso passed away in an unfortunate accident at his soccer practice," the family said in a statement, read by a friend outside their Riverside Drive home. "He was full of life and joy. At this moment the family is asking for respect for their privacy so they can continue their process of grieving."