800-pound man: Hospital gave me the boot over pizza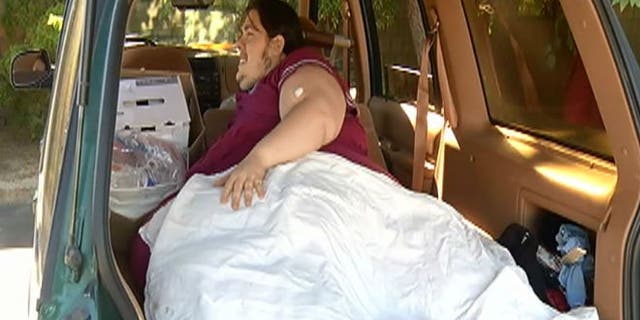 A Rhode Island man's weight is a death sentence, and his father says he's now nearing that fate after the hospital that was treating the 33-year-old kicked him out.
Steven Assanti says he spent nearly 3 months at Rhode Island Hospital, during which time he lost 20 pounds. He weights 778 pounds, and the intention was to "stay there and lose all my weight and get down to 550 to get the gastric bypass," Assanti tells WJAR.
But the Cranston man, who says he suffers from an eating addiction, reports being given the boot by the hospital after ordering pizza in violation of the strict plan he was to be following.
ABC6 reports Assanti decided to order the pizza as a "cheat meal" to "reward himself for that small [weight loss] victory." "If he comes home and I do get him up the stairs somehow, someway he's going to go right back to his eating habits," says his dad.
As of Wednesday night, Assanti was staying at Kent County Hospital in a short-term arrangement; his social worker is trying to secure a permanent location. The only way to transport Assanti, per his father, is to have several people place him in the rear of an SUV.
Rhode Island hospital had no comment due to patient confidentiality regulations. (Click to read why it was easier to be thin in the 1980s and '90s.)
This article originally appeared on Newser: 800-Pound Man: Hospital Kicked Me Out Over Pizza
More From Newser