7 gadgets and apps to improve your fertility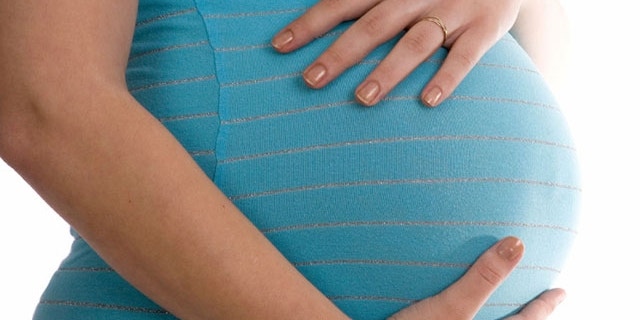 The increasing number of fertility products and apps that have hit the market in recent years are helping women get healthy, optimize their fertility, and become more aware of their cycles— which is one of the biggest obstacles in treating infertility, according to Aimee Raupp, a licensed acupuncturist, women's health and fertility expert and author of "Yes, You Can Get Pregnant: How to Improve Your Fertility Now & Into Your 40s."
The only drawback? Stress. When women become almost obsessed with tracking their fertile days, it can make them anxious and take the fun out of sex.
"Knowledge is power but sometimes too much knowledge can be paralyzing," Raupp said.
Here are 7 fertility gadgets and apps that can help you get pregnant. Purchase, download and then get busy!
1. Wink
Kindara's Wink (available Spring 2015, $79 preorder; $129 retail) is a discreet wireless oral fertility thermometer that records basal body temperature. Wink syncs automatically to the Kindara fertility app that they claim has helped 35,000 women get pregnant. The app lets you track your menstrual cycle, cervical fluid and sexual activity. Track other important factors that affect fertility in the custom data and journal sections and set up your own custom reminders. Available on iOS and Android.
2. Ovia Fertility
Designed by Harvard scientists and fertility experts, the Ovia fertility app by Ovuline boasts 200,000 pregnancies to date. Plus, the company says that 10 percent of couples who were diagnosed with infertility reported a pregnancy. The app tracks basal body temperature, cervical fluid and ovulation, menstrual cycle, blood pressure, weight, sexual activity, mood, physical health, diet, exercise and sleep. You can sync the app with Jawbone, Withings, and Fitbit, as well as the MyFitnessPal, Apple's HealthKit (iOS only) and Ovia Pregnancy apps. You can also print out a report for your doctor. Available on iOS and Android.
3. Daysy
Daysy is an all-in-one basal body thermometer and computer that tracks your cycle, analyzes your data over time, uses advanced statistics to determine your fertile window and displays it all directly on the device. The company claims that the Daysy algorithm, which is backed by several clinical studies, is 99.3 percent effective. You can also download the daysyView app (iPhone only) to access detailed information about your cycles, charts and share the stats with your partner.
4. KNOWHEN
FDA-approved and U.S. clinically-tested, the KNOWHEN Saliva Fertility Monitor ($59.99) uses a small amount of saliva to determine when you're ovulating. The Personal Ovulation App lets you input the days you ovulated and had sex. Available on iPhone and their web version.
5. Glow
The Glow app, which claims to have helped more than 25,000 pregnancies, tracks your menstrual cycle, basal body temperature and ovulation, reminds you when you're fertile and includes daily health tips. The Glow Genius feature gives you personalized insights about you and your body to optimize your fertility. You can sync information from Jawbone UP, Fitbit, and the MyFitnessPal app. Plus, the Glow First feature offers financial assistance if you're looking to conceive through a not­for­profit crowd­funding program that helps reduce the cost of fertility treatments. Available on iOS and Android.
6. ONDO
Keep track of your basal body temperature with Ovatemp's ONDO Basal Thermometer (available Spring 2015; $75) which syncs wirelessly to your smartphone using the Ovatemp app. The app also tracks your period, cervical fluid and sexual activity. Powered by the YinOva Center, the app has fertility coaching programs with personalized tips on nutrition, exercise and lifestyle to optimize your health and fertility and syncs with Apple's HealthKit app. Available on iOS only.
7. Clue
The Clue app helps you keep track of your menstrual cycle, cervical fluid, pain, mood, and sexual activity. It also includes information about your cycle, fertility and personal notes. Available on iOS and Android.