7 companies that give back for kid's health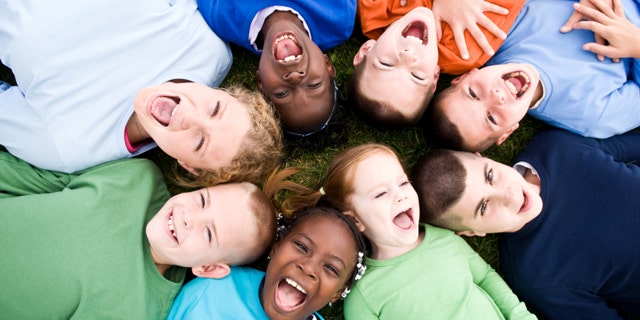 As a busy mom, shopping for brands that support causes you care about is one of the easiest ways to help others. In fact, 50 percent of consumers say they're willing to pay more for goods or services from companies that give back, according to a survey from Nielsen.
There are so many worthy causes, but children's health is perhaps one of the most important. Here are 7 companies that agree.
1. Plum Organic's buy-to-give program's mission is to help the more than 16 million children in the U.S. who are food insecure— meaning they lack consistent, nutritious meals. For every Super Smoothie 4-pack sold, available exclusively at Target, Plum Organics will donate one pouch to a hungry baby or toddler.
2. Rainbow Light's Circle of Care program has teamed up with the nonprofit organization Vitamin Angels to help mothers and babies who need necessary vitamins and nutrients. For every 10 products purchased from either the children's or prenatal vitamin lines, one mother, mother-to-be or child in the U.S., Dominican Republic or Mexico will receive the products and care they need.
3. For every snack bar sold, This Bar Saves Lives has partnered with Save the Children to donate a packet of food to a child suffering from severe, acute malnutrition in various areas of the world. The bars are all-natural, non-GMO, use ethically sourced ingredients from local farms, and are available in three flavors. This Bar Saves Lives is offering FoxNews.com readers an exclusive discount code for 20 percent off: Enter FOXNEWSTBSL at checkout.
4. For every bag of Power Granola sold, Tay's Gourmet makes a donation to the Children's Hunger Fund, which provides meals for children in need in the U.S. and internationally. Available in four flavors, Tay's Gourmet Power Granola is all-natural with no added sugar or preservatives.
5. Sheila G's Brownie Brittle donates a percentage of their profits from all products to Cookies for Kid's Cancer, a national non-profit organization dedicated to raising funds for pediatric cancer research. They also hold special events and will run a sweepstakes in September to support the cause.
6. Name Bubbles, a company that sells colorful, waterproof labels for school and sports donates 20 percent of all allergy product purchases to Food Allergy Research & Education (F.A.R.E), a nonprofit organization whose mission is to find a cure for food allergies, and to keep those with food allergies safe and included.
7. A portion of the proceeds of Yes to's products are donated to the Yes to Seed Fund, whose goal is to inspire kids to lead healthier, more positive lives. Through partnerships with two organizations—Blessings in a Backpack and Mama Hope—the Yes to Seed Fund provides 50,000 meals to needy kids in the U.S. and worldwide.