57 maggots removed from nursing home resident's ear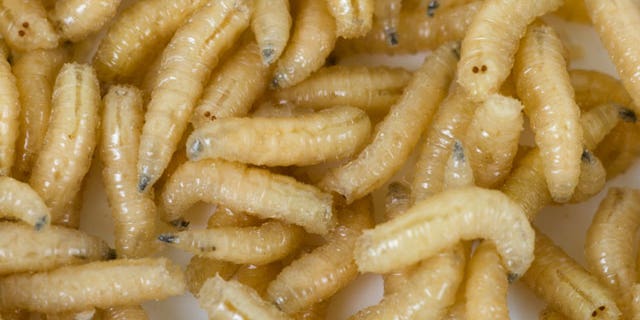 A 92-year-old with Alzheimer's was found with 57 maggots crawling in her ear while she was under the care of a nursing home costing around $10,000 a month.
The family of Catherine McCann are now suing the home for negligence and emotional distress.
Her 88-year-old husband John McCann spent his live savings paying for her to be looked after by the Lutheran Home for the Aged in Arlington Heights, Chicago.
"I was horrified, shocked. thought it was terrible," he said. "I'm paying all this money for that kind of care - no way. After giving them $270,000 of my hard earned money - my life savings I gave to them - and not even so much as a note or a call."
Medics treating her believe a fly crawled into the ear and laid eggs, which hatched into nearly 60 maggots. Experts studying the sample say the maggots had been in her ear for two or three days before she was brought in.
McCann has advanced Alzheimer's so she cannot speak or care for herself. The home's staff finally brought her into the hospital after noticing her scratching and tugging at her ear.
One maggot was found crawling out of her ear when she entered the ward.
McCann's daughter Mary said: "It's a picture I will never ever get out of my mind — ever."
The nursing home administrator Phillip Hemmer believes that until the infestation was found, the maggots were not big enough for the staff to see.
They say they have not done anything wrong and took the patient to the hospital as soon as the maggots were evident.