5-year-old Texas church shooting victim wishes for Christmas cards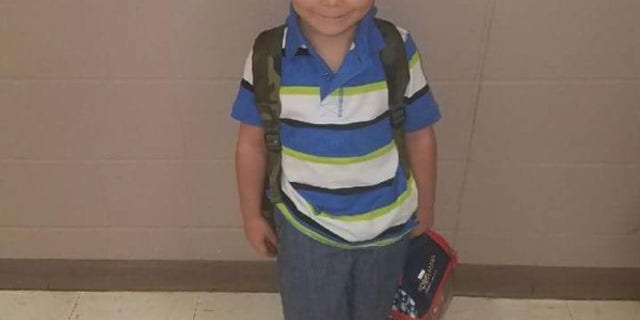 One of the youngest survivors of last month's Sutherland Springs church shooting is requesting holiday cards be sent to him this Christmas as he continues to recover from the deadliest mass shooting in Texas history.
Ryland Ward, 5, does not yet know that his stepmother and two sisters were among the 26 killed in the Nov. 5 massacre at First Baptist Church, The Star-Telegram reported.
The boy was shot five times in the elbow, stomach and leg, and is having issues with his kidney and a shattered femur. Doctors are hopeful that he can head home in six to eight weeks, which means he'll spend the holidays in the hospital. To help lift his spirits, he's requested holiday cards be sent to him with photos of pets or a $1 inside.
SANTA PAYS SPECIAL VISIT TO HOSPITAL'S TINIEST PATIENTS
"You got so many nice people that are sending a card and a dollar to Ryland," Sandy Ward, Ryland's grandmother, told KSAT. "He does really enjoy that a lot."
Those looking to help make Ryland's wish come true can send cards to
Ryland Ward
P.O. Box 174
Sutherland Springs, Texas, 78161
A GoFundMe page to help cover Ryland's medical expenses has raised more than $135,000 of the $200,000 goal.