5-year-old girl loses foot in lawnmower accident
A 5-year-old girl who was getting ready to graduate kindergarten with her classmates will have to miss the ceremony as she remains hospitalized after a tragic backyard accident. Italia McAllister was playing with her brother after school on May 8 when she was knocked to the ground by a riding lawnmower and her foot got caught in the blade.
The Indianapolis cheerleader's left foot was injured too badly to save, and she now faces a summer of physical therapy where she will relearn how to walk.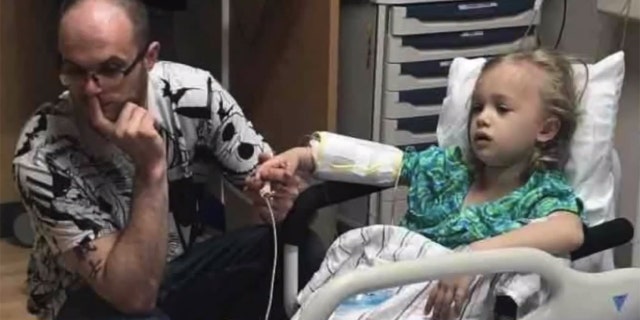 "It's going to be a long road but we'll be there for her every step of the way," Cody McAllister, the girl's father, told Fox 59.
INFANT MAY HAVE 'SIGNIFICANT' BRAIN DAMAGE FROM SOFTBALL ACCIDENT
McAllister said he heard his daughter scream in the backyard and could tell right away that the injury was bad. He said she remembers the accident and is aware that her foot had to be amputated. He and his wife, Robyn, are now warning other parents to beware of dangerous lawnmowers.
"It can happen to anyone in the blink of an eye," McAllister told Fox 59. "She was just out there playing and I was out there and out of nowhere, in the blink of an eye."
The family has been accepting letters and words of encouragement for their young cheerleader at her Rileys Children Hospital room. A GoFundMe page was also set up to help them cover medical expenses.