5 ways to sneak in more greens (and detox)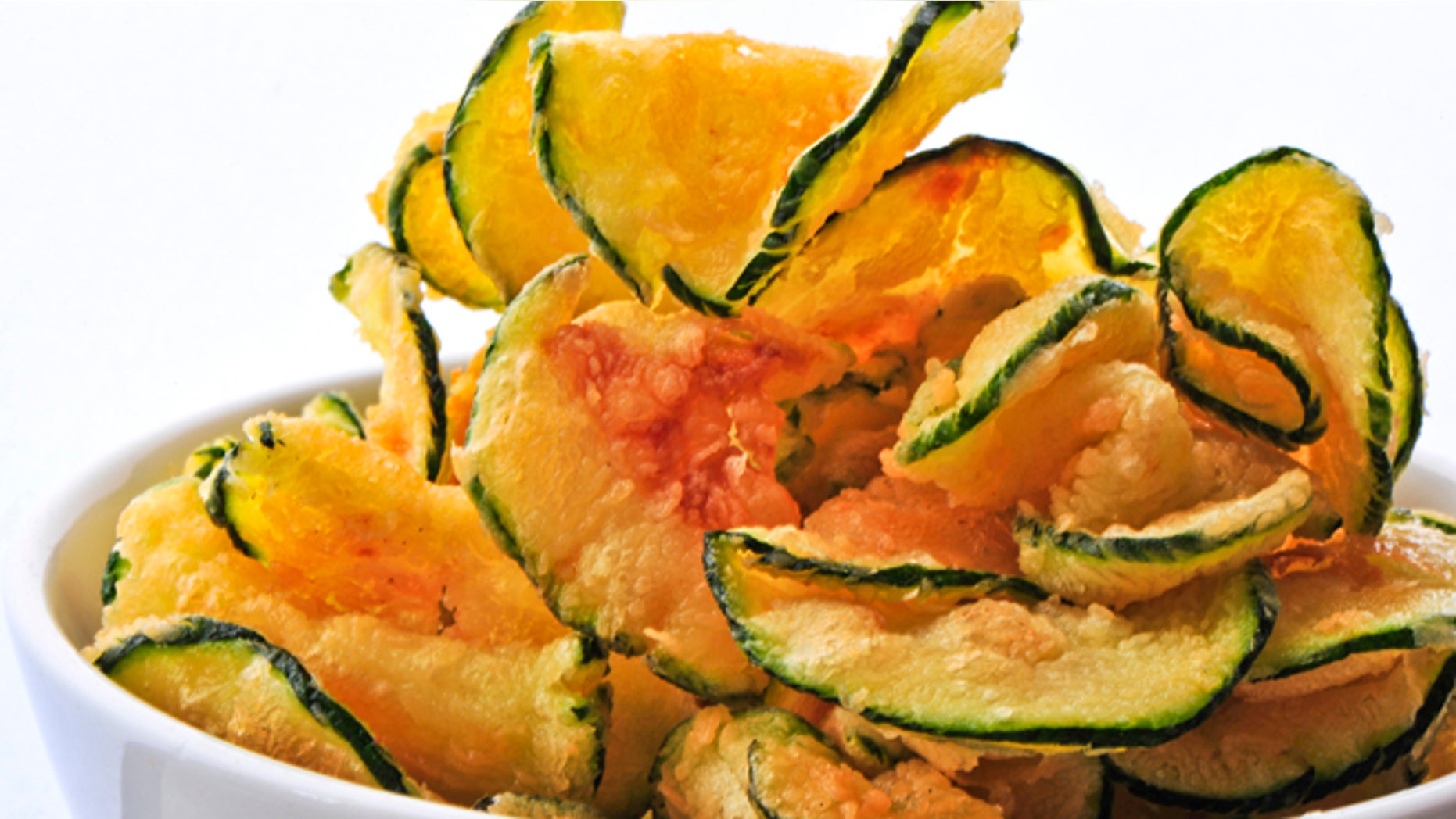 Nourishing your body shouldn't be exhausting. My clients and readers of my website, TheHealthyApple.com, are always asking me for new ways to sneak more greens into their meals and snacks, so this month I'm going to give you a few ideas to inspire you to reap the benefits of greens. We all want to eat healthy, right? But we're so bombarded by messages on what to eat that no one knows what's healthy anymore. In each of your meals, focus on getting a serving of greens, protein, healthy carbohydrates and a healthy fat (raw nuts, seeds, avocado, extra-virgin olive oil, coconut oil- to name a few) to keep you are satisfied until your next meal.
Breakfast Smoothie: Protein and greens in one glass? Sounds perfect to me. I fuel my clients with smoothies every week. I use a scoop of Vega Protein & Greens and toss in a few other fresh, healthy ingredients into a blender and serve it chilled to my clients before they head out to work or the gym in the mornings. This protein powder is Non-GMO, gluten-free and is free of added sugar, artificial flavors and colors. It's not easy to find a packaged protein powder that's "clean" enough to meet my standards for my clients but this one passes the test every time. Why? Well, in each scoop you're getting protein, fiber, healthy fats and carbohydrates from natural sources- not fake protein sources, whey or soy- which many protein powders use. I can't think of a better way to start off my morning.
Detoxifying Green Smoothie
Serves 1
Ingredients:
-1 scoop Vega Protein and Greens
-1 cup Frozen Berries
-Half frozen banana
-Handful of ice
-1/4 ripe avocado
Directions:
Combine all ingredients in a blender; process until very smooth. Transfer to a serving glass and serve immediately.
Cucumber Noodles: Instead of the nutrient-void white pasta that's going stale in your pantry (and by the way- it turns to sugar in your body when you eat it)- reach for a spiral slicer (spiralizer) or a veggie peeler and make your own noodles from cucumbers, zucchini, squash and any other veggies you'd like. Top them with tomato sauce, raw nuts or seeds, fresh herbs such as basil or thyme, chickpeas or black beans, cherry tomatoes, extra-virgin olive oil, sea salt and pepper. Look at that, dinner is on the table in less than 20 minutes!
Leaf Wraps: Tired of those doughy wraps that are slumped on the shelf at the food store? Me too! They're not filled with anything nutritious so it's time to re-think your wrap and dive into leafy greens instead. Use large, trimmed leaves of Romaine, Kale, Swiss Chard or Collard Greens in place of wraps and wrap your ingredients like you would a soft taco or burrito. Toss in beans, gluten-free whole grains such as millet or quinoa, salsa, guacamole, hummus, sea salt and pepper. This will be the easiest lunch you'll ever make.
Veggie Chips: The next time you're in the food store, read the labels on the back of the bag of chips. I bet you'll be surprised at the ingredients you cannot pronounce. Instead of spending money on a bag of chemicals, make a bag of zucchini chips instead. Simply, slice zucchini on a diagonal into thin slices, coat with extra-virgin olive oil, sea salt, pepper and any other spice you'd like such as chili powder or paprika. Bake in the oven for 20 minutes at 350 degrees or until they are golden brown and crispy. Remove from the oven and serve alone or with your favorite dip! It's a fun finger food that kids will love, too.
Leftovers: You know the feeling. It's a weeknight, you're tired, it's 7 p.m. and you just got home from work-- there is nothing in the fridge but leftover rice and some veggies. Toss together the veggies with olive oil, salt and pepper then roast them on a rimmed baking sheet in the oven for 20 minutes at 350 degrees or until tender and golden brown. Remove from the oven and serve with the leftover rice, sriracha sauce, avocado, a pinch of crushed red pepper flakes and leftover fresh herbs such as parlsey or cilantro. If you have lemons, drizzle fresh lemon juice on top, season to taste with salt and pepper and serve.