41 US service members, 1 pregnant woman, have contracted Zika overseas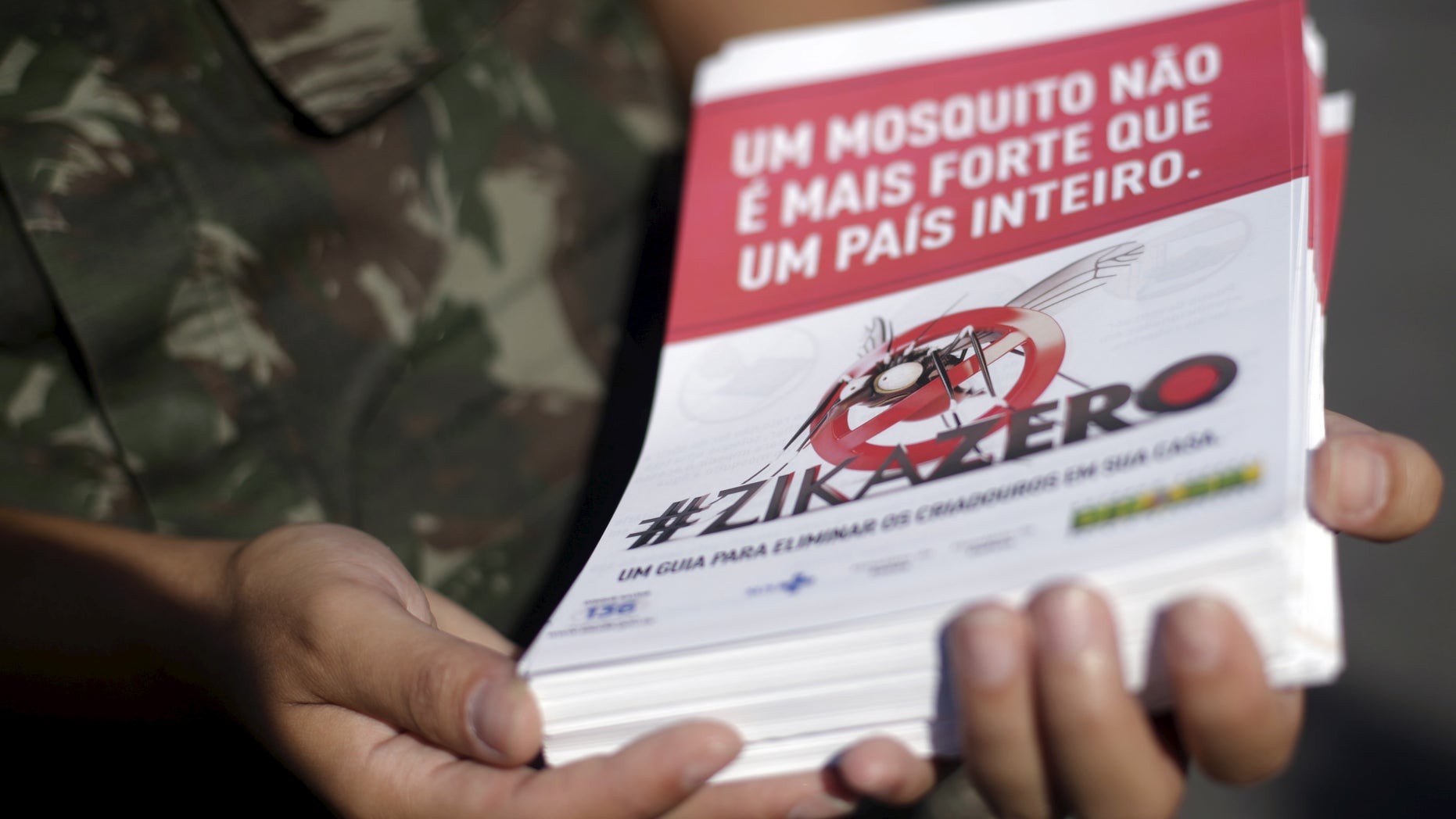 At least 41 American service members, including one pregnant woman, have been diagnosed with the Zika virus while on active duty overseas, a Pentagon spokesperson told Fox News Wednesday.
The Pentagon said that seven family members of those servicemen and women also have contracted the virus, which usually leads to mild symptoms, but can cause severe birth defects in children and has been linked to paralysis.
The Pentagon told Fox News that all of the troops contracted Zika overseas, and are being treated at undisclosed locations, citing privacy concerns.
The two types of mosquitoes known to carry the virus— including its primary vector, the Aedes aegypti— are found at nearly 200 stateside installations ranging from Texas and Florida to New York, Military.com reported.
"DoD is actively testing mosquitoes for Zika and other mosquito-borne diseases in the U.S. as part of our ongoing integrated vector control and surveillance programs at bases and installations," said Army Maj. Roger Cabiness, the spokesman from the Department of Defense (DoD), according to Military.com.
News of the overseas infections in the military comes amid preparations for the Olympics in Rio de Janiero, Brazil, where thousands of babies have been born with Zika-linked defects including microcephaly, a condition wherein children's heads do not fully develop.
In the continental United States, the Centers for Disease Control and Prevention has confirmed that 15 Zika infections in South Florida were likely caused by local transmission via mosquito bites.
On Wednesday, Florida began aerial insecticide spraying of a 10-mile area in Miami-Dade County, including the one-square-mile area north of downtown Miami that health officials have identified as the hub of Zika transmission in the state.
All previous Zika infections in the U.S. have been travel-related.
Fox News' Lucas Tomlinson and Reuters contributed to this report.