4-year-old with rare allergy must stay indoors this Christmas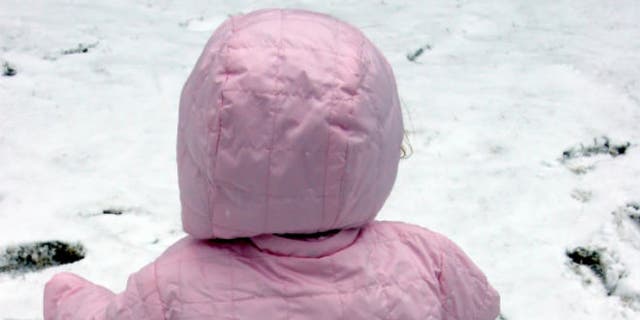 NEWYou can now listen to Fox News articles!
Getting to meet Santa and play in the snow are childhood essentials for many people, but for one 4-year-old, a deadly allergy to cold means spending winter indoors, reported The Mirror.
Niamh Powell, of Telford, England, was diagnosed with cold urticarial (CU) 18 months ago after doctors were baffled by her condition.
If the young girl is exposed to the cold for long periods of time, she risks a fatal allergic reaction.
Now, her mother, Laura, hopes to raise awareness for the rare condition.
"Before she was diagnosed I was unknowingly risking Niamh's life every time we stepped outdoors. Now I have to ensure she is head-to-toe in warm clothes otherwise she could have a severe allergic reaction," she told The Mirror.
Niamh can't go see Santa this year, since she would have to wait outside in the cold. At her preschool, she can't play outside with her friends, even if she wears a coat.
"It took me months before my little girl was diagnosed but it was such a relief when she was. I was finally able to prevent her from being in pain as the rash is similar to a stinging nettle," Laura said.
Laura initially thought her daughter's hives were due to a food or washing product, and spent hours searching for a diagnosis online. When she found out about CU, Laura tested the theory by placing an ice pack on Niamh's arm to see if hives developed.
"I felt cruel for putting Niamh through any discomfort but I knew we needed to get to the bottom of it. Her hives came out straight away so when I visited the doctors and told them about the ice pack test, she was diagnosed fairly quickly," Laura told the newspaper.
Niamh's diagnosis not only affects her in the winter, but in the summer the water is too cold for her to enjoy.
Her doctors don't believe Niamh will grow out of the condition. Laura is optimistic that with the right management, her daughter will live a normal life.