4-year-old whose heartbreaking photo went viral dies, family says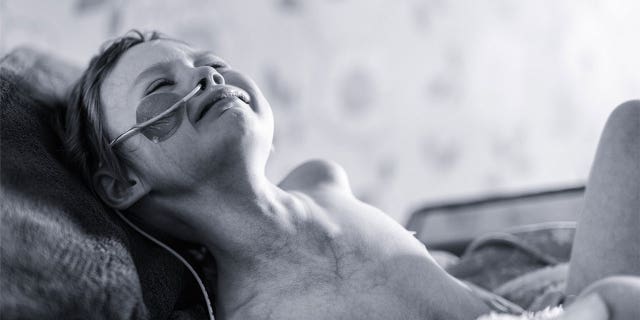 The 4-year-old girl who went viral earlier this month after her father shared a tragic photo of her cancer battle has died, her family announced on Facebook over the weekend.
Jessica Whelan, of Manchester, England, had been battling neuroblastoma, an aggressive cancer of the adrenal glands that primarily affects children. Her father, Andy Whelan, who is a photographer, shared a photo of her suffering from pain on Oct. 29 to raise awareness of childhood cancer. As of Monday the image had received 53,000 reactions, and garnered about 10,000 comments and nearly 18,000 shares.
"I feel both sadness and relief in informing you all that Jessica finally found peace at seven o'clock this morning," Andy Whelan shared in part on Facebook Sunday. "No longer does she suffer; no longer does she feel the pain of the physical constraints of her body.
"Now my princess has grown her angel wings and has gone up to play with her friends and loved ones," he continued. "She will now watch down over her little brother and ourselves until one day we are reunited again."
The update has since garnered more than 43,000 reactions on Facebook.