3 siblings with rare genetic disorder die in same weekend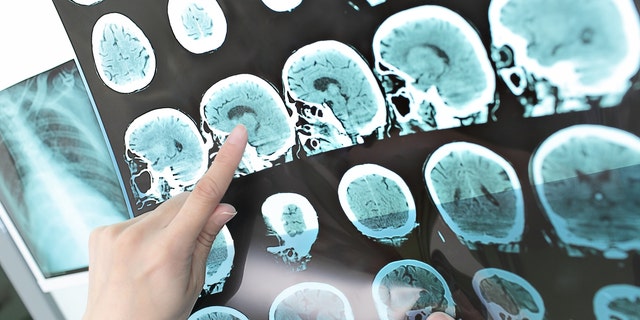 A Utah family of 12 buried three of their siblings this July, after a rare genetic disorder robbed them of their ability to see, speak, swallow and move. Christopher Chappell, 20, Elizabeth Chappell, 19, and James Chappell, 15, had all been diagnosed with Batten disease, a fatal neurodegenerative disorder with no cure. The siblings' 10-year-old brother, Samuel, has also been diagnosed.
As their symptoms continued to worsen, Les and Celeste Chappell made the heartbreaking decision to stop tube-feedings and prepared for their children to die in their Springville, Utah, home under hospice care, The Washington Post reported. Elizabeth died July 14, followed by James on July 15 and Christopher on July 16. All were surrounded by their siblings and remembered for what they loved to do before the disease robbed them of their ability to enjoy everyday hobbies.
The family hadn't heard of Batten disease until 2005, at which point all three children were having issues with their sight, and two had started suffering from seizures, the news outlet reported. Celeste was pregnant with Samuel when the older three were diagnosed.
WOMAN LOSES BOTH HANDS, LEGS AFTER SEPSIS BATTLE
There are 14 different forms of Batten disease that resemble other progressive neurodegenerative diseases, such as Parkinson's, Alzheimer's and Huntington's. Patients typically experience developmental delays in speech, loss of motor skills, unsteady gait, visual impairment, seizures and eventual death.
In April, the FDA approved the first-ever treatment for a variation of Batten, CLN2, but not all patients will benefit from it depending on the progression of their disease.