2016 healthy holiday gift guide
Instead of buying your loved one another hat and scarf set this year, why not pick up something that will nudge them towards their fitness goals?
Here are five gifts to boost good health this holiday season:

1. Hidrate Spark 2.0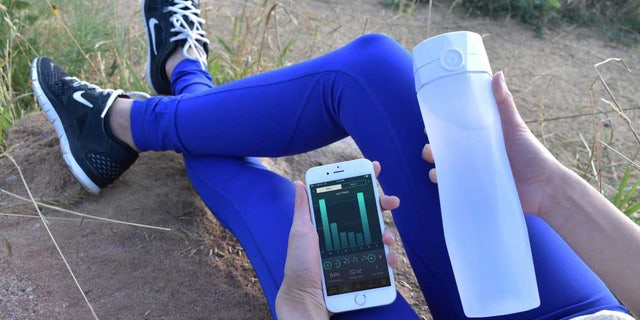 Proper hydration is essential to being active. It helps energize muscles and keeps the body's cooling system in check. Hidrate Spark 2.0 is a smart water bottle that keeps track of your water intake.
A sensor stick inside the bottle records how much you drink and transfers the information via Bluetooth to a corresponding app. In the app, you can check how much you've consumed and whether you've reached your daily hydration goal. The smart device takes your activity into account if you connect it to certain wearables and fitness tracking apps like Fitbit and the Apple Health Kit app. If you enable the location features, it will also consider the temperature, humidity, and elevation of your surroundings, which can all play a role into how much water a person needs to drink. The slim fitness bottle will even blink to remind you when you need to take a sip when you're behind pace to meet your daily goal.
($54.95, Hidratespark.com)
2. YoYo Mats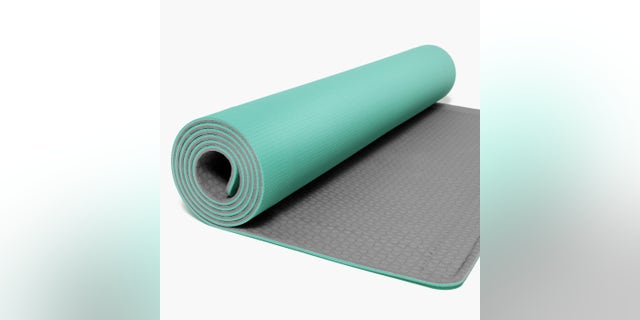 For the yogi in your life, gift a yoga mat that was designed for function and convenience.
The YoYo Mat is the world's first self-rolling fitness mat. It was inspired by a slap-on wrist band by yoga enthusiast and creator Aaron Thornton, who wanted to find a solution to messy and hard-to-roll mats. With a YoYo Mat, when you're done with a workout, you simply flip it over and watch it roll it up. The mat will stay tightly rolled without having to store it in a mat sling or travel bag.
($79.99 www.yoyomats.com )
3. Dinami Duffle Bag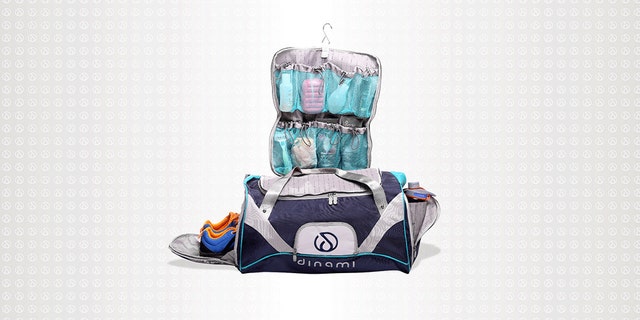 Most travelers and gym-goers know how daunting it can be to pack everything you need in a workout bag. But to make life easier, the Dinami Duffel helps keep you organized. It's packed with internal compartments specifically made for sneakers, water bottles and your phone and keys. It also comes with a detachable, waterproof shower caddy so you won't ever have to juggle loose toiletries again. And if you're taking it on the road with you, it meets the size requirements for a carry-on luggage bag.
($165, dinamigear.com)
4. Runner Personal Alarm & Pepper Gel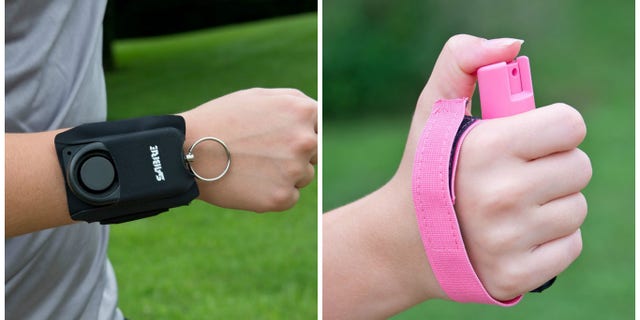 With so many stories in the news about attacks on runners, like California mom Sherri Papini or Long Island jogger Karina Vetrano, the gift of safety is a must.
SABRE, a personal safety company, recently released a line specifically designed for athletes. The runner personal alarm is a 130-decibel alarm worn on an adjustable wrist strap. It can be heard up to a thousand feet away to help scare away attackers and call for attention in emergency situations.
SABRE also has a runner pepper gel that fits in the palm of your hand and offers protection from up to 12 feet away. The small pepper gel, which athletes can wear with an adjustable hand strap, offers 35 bursts of protection with little to no risk of splatter or blow-back, making it ideal for outdoor use.
(Alarm; $19.99, pepper gel; $12.99 sabrered.com)
5. Try-Before-You-Buy Wearables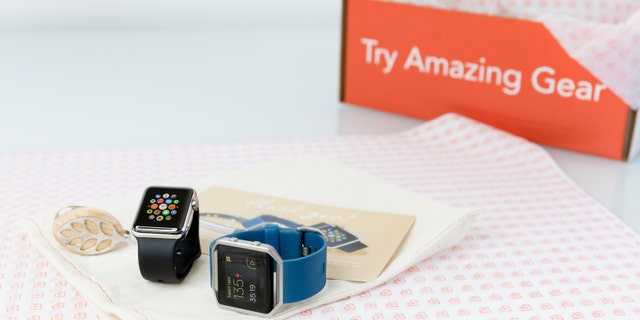 With so many fitness trackers on the market, it's difficult to know which device your loved one would want more.
Lumoid is a try-before-you-buy rental company that will let your special someone test three wearables for a week. After they decide which device they like best— options include the Apple Watch, Fitbit Charge 2 or Garmin Vivosmart HR— you simply return the rented items and can then purchase a brand new version of the tracker they love most directly from Lumoid. The site lets you use $25 of the rental fee toward the purchase. Lumoid offers over 70 different types of fitness trackers, but if you don't see an item you're looking for, they will work with the manufacturer to obtain the wearable.
($35, lumoid.com)