2011 Spring Grooming Trends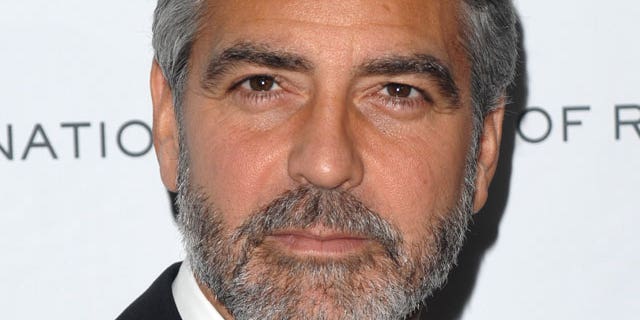 Remember old wedding albums jam-packed with powder-blue tuxes and ruffled shirts? Well, clothing isn't the only area of style that evolves over time. Alongside those eye-catching wares were muttonchops and mountain-man beards bathed in the spicy stench of Aramis. Yes, male grooming goes through changes too, and we're here to tell you which 2011 spring trends you should watch out for.
Vintage colognes
Speaking of Aramis (which recently relaunched a line of eight classic scents), the future of men's fragrances ironically lies in the past, and, though the smell of the '70s can be, um, strong, this trend also includes lighter notes like vetiver, cedar and citrus found in even older brands like Acqua di Parma. In short, cologne this season should be both masculine and simple.
Rebirth of the barbershop
Old-style barbershops have reappeared on the grooming scene. Everything from switchblade shaves to quick, budget-conscious coifs are back, and at some upscale joints complete with facial, nail and waxing treatments, the range of services is better than ever. Indeed, these places may not be the answer to the overdone metrosexuality of years past, but, in our estimation, they are one 2011 spring grooming trend that shows we've finally struck a balance.
Side parts and slick backs
Closely related to the barbershop renaissance is a return to mid-century-hearkening hairstyles, but, despite what you're probably thinking, this trend doesn't channel ultraprimped, pomaded "Mad Men" or Elvis-esque pompadours. Instead, today's take falls somewhere in between —deliberately parted without being perfect. The same sensibility holds true for those who prefer to go sans side part.
Clean-cut faces
The ultimate rebuff to spending the last several years in bearded bliss: swiping a fresh razor clear across your face. With the resurgence of barbershops and manes that don't look like mops, it's safe to say that a clean cut is cool again._________________________________________________________________________
More from AskMen.com:
Top 10: Foods That Improve Your Appearance
Top 10: Common Shaving Problems
_________________________________________________________________________
Tamed beards
If you're not quite ready to say goodbye to your facial hair, then, by all means, feel free to continue feeding your au-natural appetite, but, at this point, scruff is really all it should be —trimmed, tightened up and anything but messy. In fact, while it may have seemed like the lazy way out before, keeping a beard around these days is going to take some time.
Balanced body hair
Hand in hand with groomed facial hair is body hair, but it's important not to use the excessively clean-cut Adonis as a role model. The idea is to remove hair where it doesn't belong — namely the back, shoulders and sides — while allowing it to roam (mostly) free on the chest, stomach, arms and legs. Of course, occasional pruning is recommended, but here's one essential grooming tip for spring: It should never look like you spent your entire Saturday mowing the lawn.
Controlled brows
Just when you thought we had covered every inch of body hair, there's one — or rather two —more to add to the mix: eyebrows. True, they may not seem like much, but when it comes to eyebrows, hair removal can make all the difference. Clear the middle region between them (there should, in fact, be two brows), rid yourself of scraggy grandpa hairs and pluck a few of the strays. Remember: Tweezed brows should never really look done.
Undereye cream
Below the eyes, we're taking our cue from women. They've long since known that using cream specially designed to stave off fine lines and wrinkles leads to better skin around the eyes. All it takes is a nightly dab-and-rub regimen before bed. And, like most men, while we enjoy instant gratification, keep in mind that seeing results here is an exercise in extreme patience.
Stay stylish through spring
Grooming may be more subtle than the right power suit, but, if you pay close attention, you'll find that following these tips for spring is no less important.