2 girls born with hearts outside bodies meet for playdate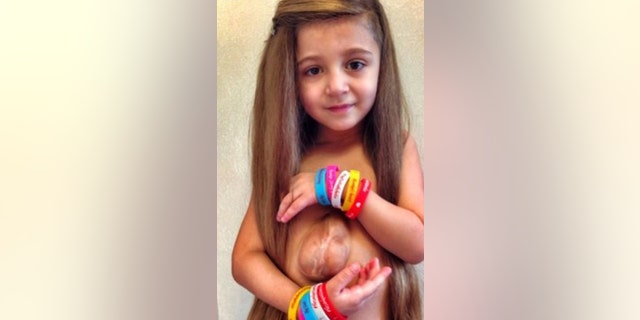 For a 6-year-old from Russia and a 3-year-old from the United States, life has never been ordinary. A rare condition caused both of their hearts to be born outside of their chest, and they've never met anyone who looked like themselves.
Once Virsaviya, who was born in Russia but now lives in California, and Audrey, who lives in Texas, learned of each other's existence, they begged their mothers to arrange a meeting, Inside Edition reported. Both girls were born with Pantalogy of Cantrell, which occurs in about 1 in one million births.
For the playdate, the girls took turns playing doctor and listening to each other's hearts with a toy stethoscope.
"She knows what she's going through," Audrey's mom, Ashley, told the newscast. "To see another child with the same condition is amazing."
Surgeons at Texas Children's Hospital in Houston placed Audrey's heart back in her body, and they initially told Ashley she wouldn't live longer than two days.
The playdate helped reassure Ashley that Audrey would have a happy childhood despite her condition.
"It gives us courage that Audrey will be 6 years old," she told Inside Edition.
The girls also visited Build-A-Bear where they gave their bears special hearts.