2 flavors of Oreos recalled over undeclared milk allergen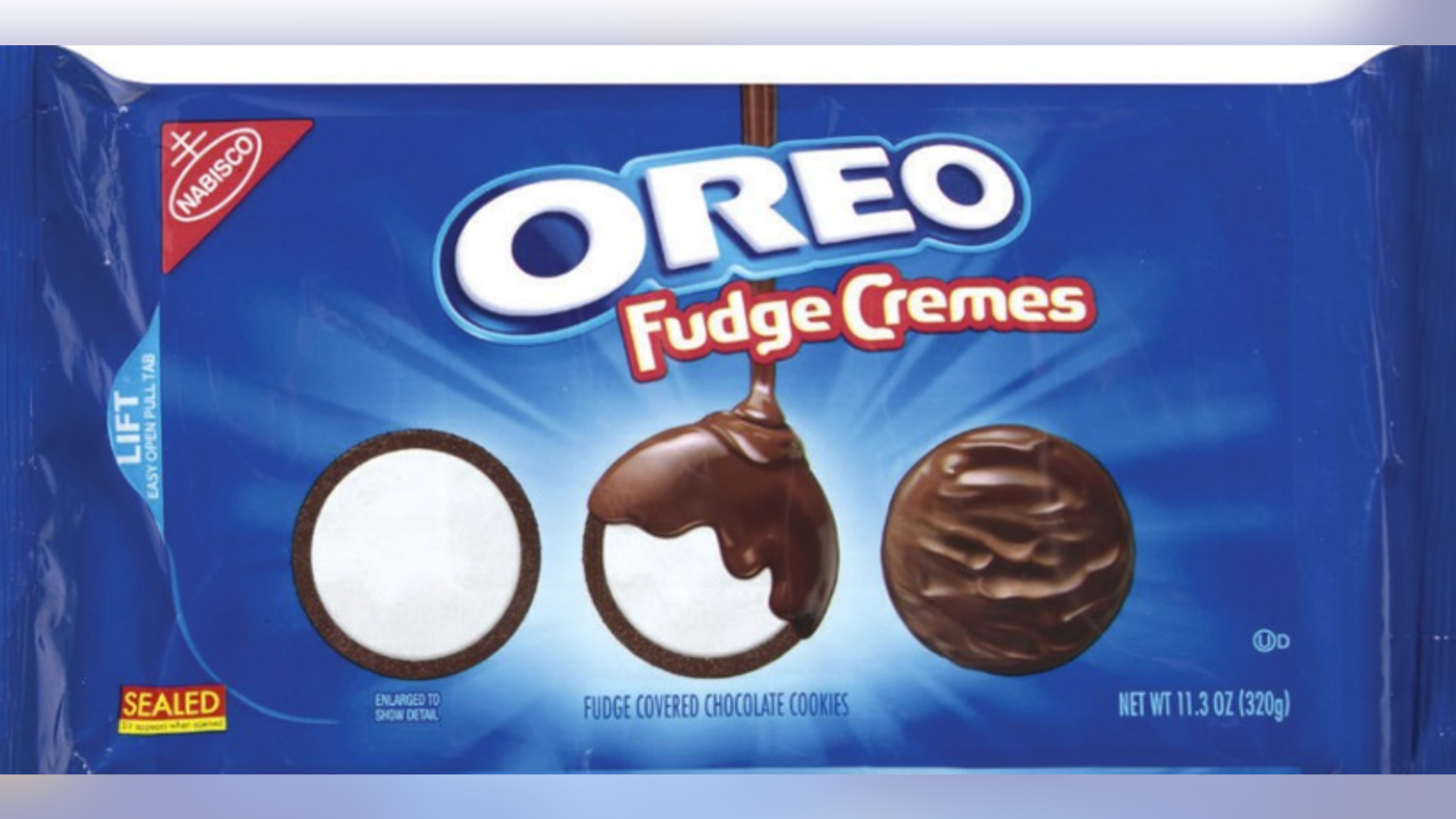 Oreos maker Mondelez Global LLC has recalled two flavors of the popular sandwich cookie after a Food and Drug Administration (FDA) inspection found they were manufactured on equipment that processes milk, potentially exposing the dessert to the common allergen.
The recall applies to 11.3-ounce packages of Oreo Fudge Cremes, Original, and Oreo Fudge Cremes, Mint, with the retail UPC codes "0 44000 02694 3" and "0 44000 02696 7" respectively, according to an FDA news release.
Affected original variety products had best by dates of: Aug. 19, 2016; Aug. 20, 2016; Sept. 14, 2016; Oct. 13, 2016; Oct. 14, 2016; and Oct. 17, 2016. Recalled mint variety cookies had the following best buy dates: Aug. 20, 2016, Aug. 21, 2016; Sept. 14, 2016; Sept. 15, 2016; Sept. 16, 2016; Oct. 17, 2016; and Oct. 18, 2016. Those dates are on the back of packages on the bottom left corner.
Products were sold in the United States and U.S. territories Puerto Rico, St. Croix and St. Thomas.
The FDA urged consumers who have a milk allergy not to consume the product and dispose of it accordingly. Consumers can contact the company at 1-855-535-5948, 24 hours a day to get more information about the recall, and Consumer Relations specialists are available Monday – Friday, 9 a.m. to 6 p.m. EST.