18 Catholic Universities and Colleges Condemn Portions of Health Care Law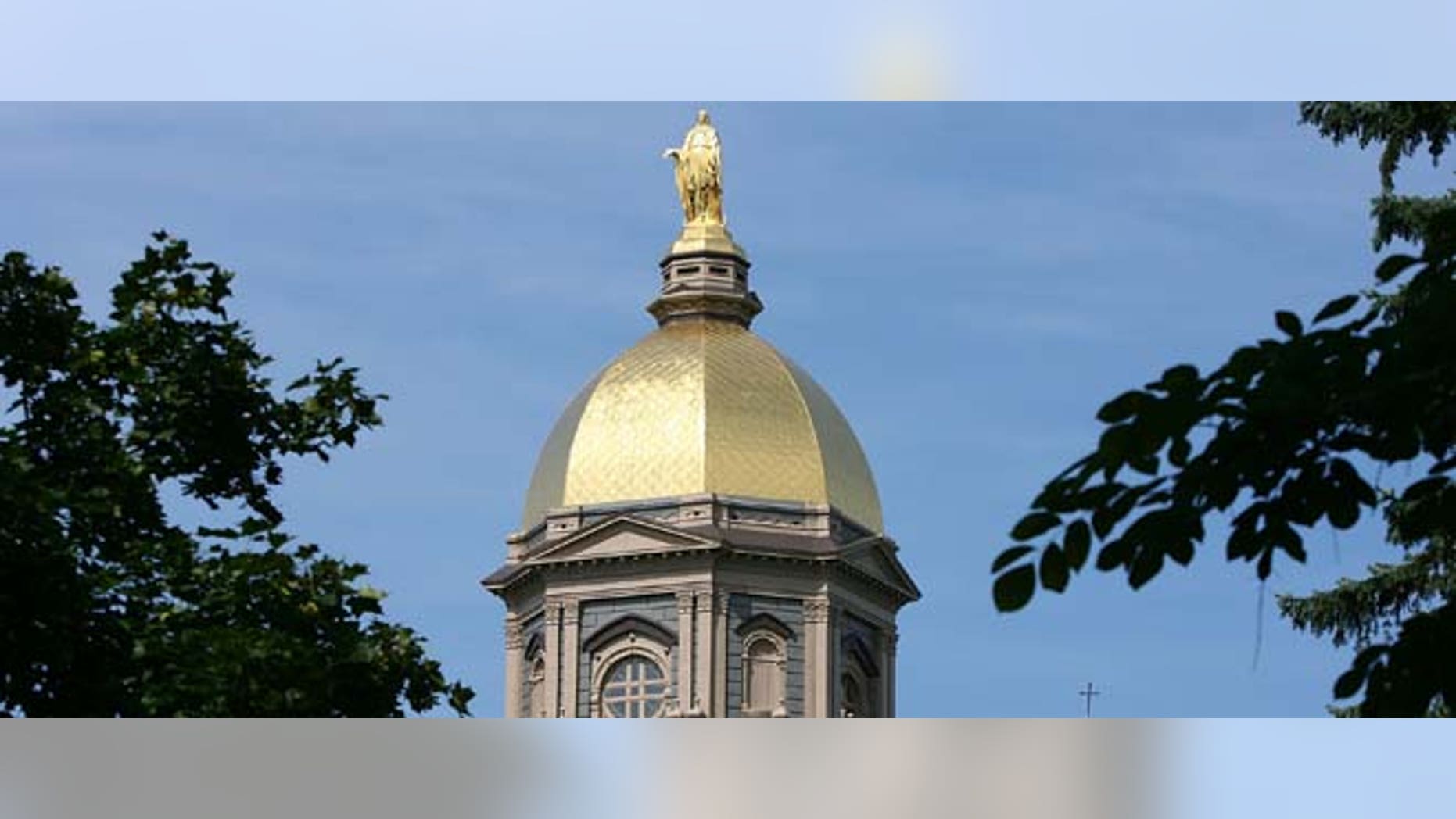 A group of 18 Catholic universities and colleges has signed on to a letter to the Department of Health and Human Services (HHS), saying the schools are "gravely concerned" about regulations stemming from the new health care law.
The trouble comes from HHS guidelines about what kind of preventative care options employers must provide for women in their health insurance plans.
The recommendations include coverage of contraceptives. The schools say that "poses a direct violation of the rights of entities not to participate in such activities to which they have a religious objection."
Although there is an exemption for "religious employers," the schools say the definition is much too narrowly tailored – and worry they would never meet the definition.
The Reverend John Jenkins, president of the University of Notre Dame, authored a separate letter of his own. Jenkins acknowledges that he took heat for allowing President Obama to speak on campus back in 2009, but hoped it would launch a meaningful discussion about issues of life.
During that May 2009 visit to Notre Dame President Obama said, "Let's honor the conscience of those who disagree with abortion, and draft a sensible conscience clause."
Jenkins says the administration is not making good on its pledge to honor the pro-life community, and notes that "nearly all Catholic colleges and universities" would fail to meet the current definition of "religious employer."
He adds, "May I suggest that this is not the kind of 'sensible' approach the president had in mind when he spoke here."
Chuck Donovan, president of the pro-life Susan B. Anthony List Education Fund, says religious groups are right to be worried about possibly being forced to help cover the cost of contraceptives or drugs that induce abortions.
"These policies set by agencies not elected by the people, force it on institutions that simply cannot as a matter of conscience provide them," Donovan said.
Other analysts say that large institutions that claim to be "religious employers" often don't truly meet the definition, and have no reason to object to the new HHS regulation. Sally Steenland, who serves as Director of the Faith and Progressive Policy Imitative at the Center for American Progress, says those entities can't "have it both ways."
She notes that even if a university like Notre Dame is founded as a primarily-religious institution, once it hires employees and brings in students who do not share the Catholic faith – the "religious employer" is likely lost.
The comment period for the HHS regulation in question is now closed. Regardless of whether or not it is modified, the new rule is set to take effect in August 2012.
Shannon Bream is a Fox News Channel Washington bureau correspondent.
Follow us on twitter.com/foxnewslatino
Like us at facebook.com/foxnewslatino