178,000 children's water bottles recalled due to choking hazard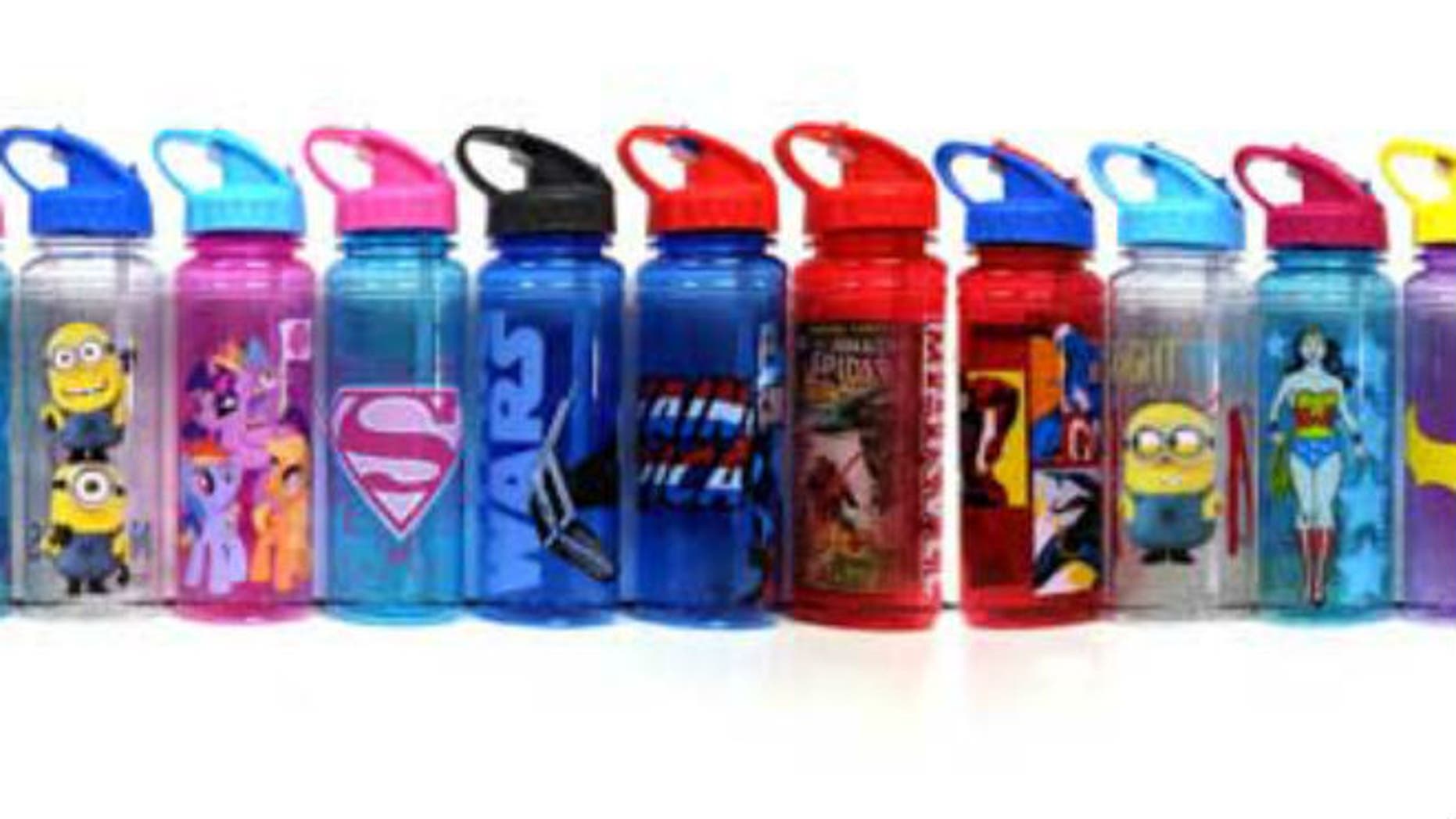 A children's water bottle sold exclusively at Target is being recalled after reports of potential choking hazards from the lid portion of the product. About 178,000 Zak Designs 26-ounce plastic water bottles were sold nationwide from June 2015 through July 2015.
The bottles are 10 inches tall, have a flip-top spout on a twist-off cap with colored inner plastic straws in clear, blue, gray, green, light purple or red. They retailed for about $10.
Affected products are embossed with the mold number 14158 and "Zak Designs" on the bottom of the bottle. Bottles with a black inner straw and a black twist-off cap are not included in the recall.
According to a news release, the Spokane, Washington-based company received nine reports of the inner plastic straw in the flip-top portion of the cap breaking, including seven reports of plastic fragments spit out by children using the bottle. As of Friday afternoon, the company hadn't received any reports of injury.
The bottles have popular characters on the front, including Captain America, Batman, Minions, My Little Pony, Spiderman, Star Wars aircraft, a Superman logo, Teenage Mutant Ninja Turtles, Thor and Wonder Woman.
Consumers are advised to call Zak Designs toll-free at 866-737-1148 from 8 a.m. to 5 p.m. ET Monday through Friday or online at www.zak.com.