11-year-old revived with Narcan after heroin overdose, police say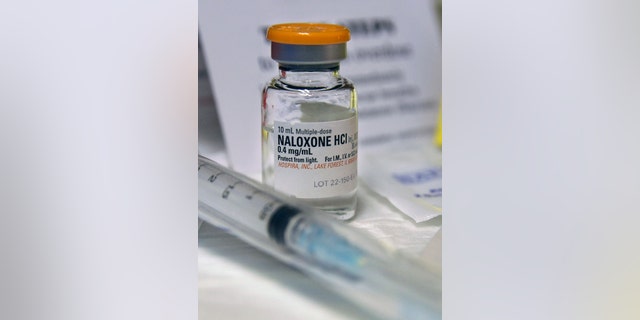 A Pennsylvania girl was revived with the antidote Narcan after she overdosed on heroin in her home last week, police said.
A family member found the unresponsive girl, who was not identified, in her room in the Beechview neighborhood of Pittsburgh just before 6 p.m. on Wednesday, according to the Post-Gazette. Several stamp bags of heroin were reportedly found nearby.
The family member performed CPR on the 11-year-old until paramedics arrived. The paramedics administered Narcan, which blocks the effects of opioids, on the girl and revived her.
She was rushed to the hospital and was said to be in critical condition on Thursday.
AUTHORITIES WARN ON DANGEROUS NEW 'GRAY DEATH' DRUG THAT CAN KILL WITH A SINGLE DOSE
Investigators later found the heroin in the room, with at least one of the stamp bags open. The girl's sister told the Post-Gazette her family didn't know the 11-year-old was using heroin or where she even got the drug.
The girl was a sixth grade student at South Hills Middle School, according to the newspaper.
Overdose deaths have been rising in Allegheny County within the last eight years. In 2016, there were 613 reported overdose deaths in the county, nearly double the amount from the year before, according to OverdoseFreePA.org.
Naloxone has been widely used as an emergency treatment during drug overdoses. The FDA-approved medication helps restore breathing in patients within 2 to 8 minutes.