11-year-old boy with rare disease donates 1,000 holiday toys to children's hospital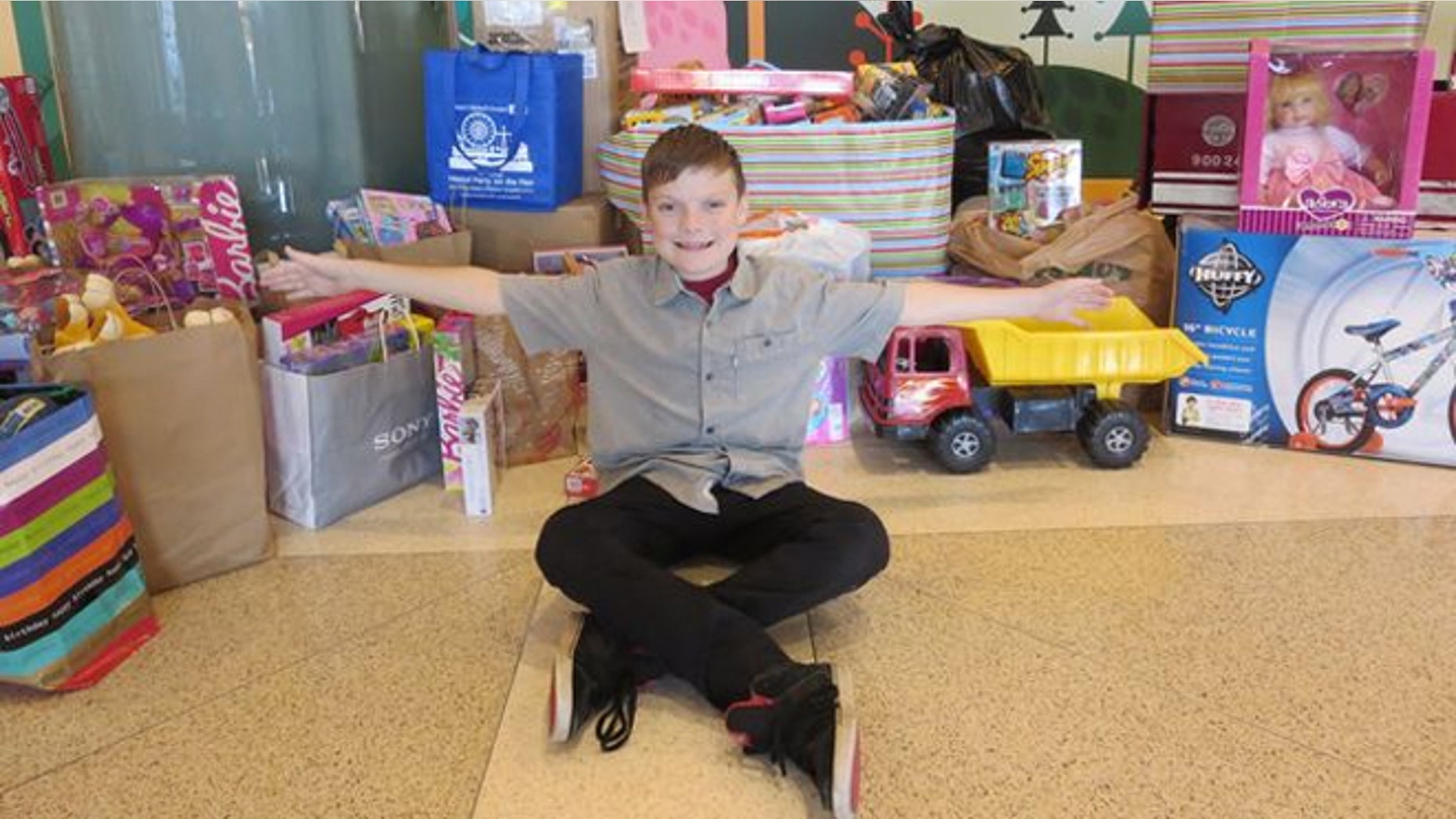 An 11-year-old boy living with a rare disease delivered more than 1,000 toys to patients at Mattel Children's Hospital UCLA Monday, NBCLosAngeles.com reported.
Casey Abrams knows what it's like to spend holidays and birthdays in the hospital. He suffers from a rare, progressive and degenerative intestinal disease, which has landed him in the hospital many times since birth.
When he was just 6 years old, Casey decided he wanted to help make the holidays of other pediatric patients at Mattel Children's a little brighter. He started collecting toy donations for the Chase Child Life program – which distributes them during the holiday season, on patients' birthdays or when they undergo procedures.
"I'm doing it because I experienced what it felt like to be in a hospital for Christmas, and I want to bring them the same joy the hospital brought me," Casey told the news station.
Now, in its fifth year, Casey's annual toy drive receives donations from community members and local organizations, clubs and businesses.
The Chase Child Life program said Casey's contribution is one of the largest the program has received.