11 sex tips that are better than 'female Viagra'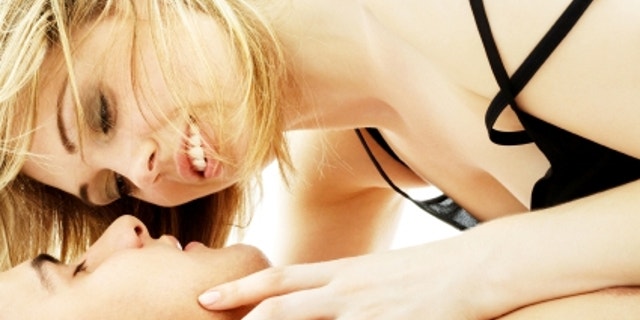 As the buzz continues over the FDA's approval of a libido drug for women, let us not forget this old-school truth: Plenty of proven pleasure-inducing sex tactics do not involve a prescription (or even any money). Consider these bedroom go-tos from Health.
Start the foreplay while you're at work
Sending a partner a sexy text message can give you a good head start on arousal, said sex educator Yvonne Fulbright, PhD.
Get your "om" on
To boost desire, arousal, and your orgasm, take up yoga—that's what happened to women who did 22 poses several times a week for three months, according to one study. Seems like the flexibility strengthens pelvic and ab muscles, which can max out your ability to climax. Check out these four yoga moves for better sex from Health's contributing fitness editor Kristin McGee.
Eat sexy foods
You know avocados are good for your body, but turns out they're also beneficial for your libido. They're full of unsaturated fat and low in the saturated kind, so they're great for your heart and arteries. In turn, that helps keep blood flowing to the right places.
RELATED: Best and Worst Foods for Sex
Try a change of scenery
The novelty of a new setting increases excitement, said Joel Block, PhD, a psychologist and relationship expert. Hello, shower. Hello, kitchen island.
Hold back
The longer the trip, the better the arrival: If you feel yourself getting close to orgasm, slow down and delay the pleasure, recommended sex educator Dorian Solot, author of I Love Female Orgasm: An Extraordinary Orgasm Guide ($13, amazon.com). Keep repeating that and the payoff will be even more amazing.
Make like you're in a movie scene
Nobody's recommending that you fake it, but exaggerating moves can get you into a sexy mindset and perk up your pleasure, per clinical sexologist Eric Marlowe Garrison, an instructor of masculinity studies at the College of William and Mary. By all means, breathe heavily and arch your back and make some noise.
RELATED: Low Libido? 11 Drugs That Affect Your Sex Drive
Do something thrilling (outside of bed)
Thrill-seeking activities such as watching a scary Netflix movie or going rock climbing can stimulate dopamine in the brain, and get your body revved for sex.
Get in breath sync
Devotees of tantric sex—which is all about focused breathing—have found that when partners breathe in tandem, it can create a bigger buildup to orgasm and max out pleasure.
Exercise those muscles down below
Kegels can transform feeble orgasms into fabulous ones, Solot said. How they help: Kegels strengthen the pubococcygeus muscles, which contract during orgasm. If they're stronger, you could have a more intense climax. How to do Kegels: Do 10 quick contractions, then another 10 and hold for 5 to 10 seconds each. Aim for two to three sets a day.
RELATED: 8 Ways Sex Affects Your Brain
Deal with stress
Work stress can have a downer impact on your libido, research has found. To avoid getting distracted by deadlines (or, worse, your evil boss), find ways to minimize stress before the day is done. Steal a move from the French, who know a thing or two about joie de vivre, and have a relaxing petit aperitif when you're home from your commute—a small glass of wine with a small snack, like nuts or pita chips with hummus and olives.
Try not to get too focused on the big O
While climaxing during intercourse gets all the glory, research suggests that the excitement felt during foreplay can be just as pleasurable—so don't worry that you're missing out and just enjoy.
RELATED: 13 Reasons to Have More Sex
This article originally appeared on Health.com.