10-year-old recovering from multi-organ transplant surgery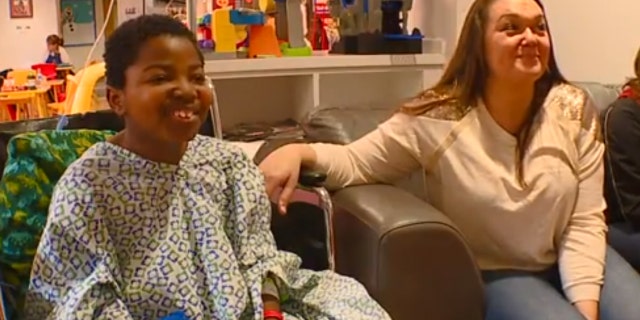 A 10-year-old boy is hoping to be home in time to celebrate Christmas with his new family after undergoing a multi-organ transplant that was eight years in the making. Victorious "Vic" Nera, whose home health nurse took legal custody of him in March after the mother who adopted him as a toddler died earlier this year, was born with short bowel syndrome, Fox 8 reported.
The condition nearly killed him as an infant, and causes malnutrition, weight loss and dehydration. As a result, Vic has received all of his nutrients through an IV, and has undergone multiple surgeries, but the toll of the recoveries destroyed his liver and pancreas. He was placed on the organ transplant list, with the fateful call finally coming in November.
"These patients, it's like our baby because we are taking care of them day and night, and we see them often so we establish a bond and relationship," Dr. Kareem Abu-Elmagd, Vic's doctor at the Cleveland Clinic, told Fox 8.
'ELF ON THE SHELF' UNDERGOES EMERGENCY SURGERY AFTER DOG ATTACK
Vic's surgery lasted 16 hours and saw him receive a new liver, pancreas and small intestine.
"Everybody was excited in the operating room when we had the organs in," Abu-Elmagd told Fox 8. "They fit in his abdominal cavity and the whole team was so excited that we were able to Vic with the new organs."
Annie Lykins, Nera's adoptive mother, said she Vic fits in perfectly with her three other children, and described the adoption and subsequent surgery as "a domino effect."
BOY BATTLING BRAIN TUMOR GETS SPECIAL TOUR OF JOHN DEERE FACTORY
"It was crazy the way everything kind of fell into place; it was a domino effect," she told Fox 8. "He fit perfectly with our family; it was like he was always there."
Lykins is hoping to have Vic home in time for Christmas. A GoFundMe page has been set up to help the family cover any remaining medical expenses.