1 out of 11 organ donors last year died of drug overdose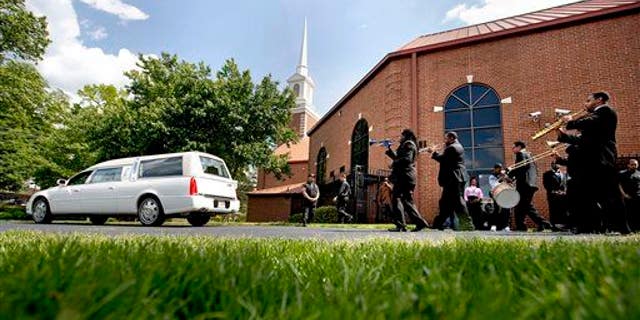 NEWYou can now listen to Fox News articles!
As the number of Americans dying of drug overdoses continues to rise—thanks in large part to an opioid epidemic—so too has the number of organ donors. In fact, the percentage of donors who died of overdoses has nearly tripled since 2006, according to data gathered by the United Network for Organ Sharing.
If you look back as far as 2000, it's jumped from just 1.1% to 9.3% of all deceased donors. The increase has been "huge," one expert tells US News & World Report.
"It's a silver lining to what is absolutely a tragedy." The network estimates that more than 121,000 people are waiting for a life-saving transplant today, while the Guardian reports that 22 people die every day on the wait list.
And it's no wonder; in 2015, organs were only recovered from 9,080 deceased donors, with 848 of those donors having died of an overdose. Some have expressed concerns about the quality of tissue donated from a drug addict, and infections such as HIV and hepatitis C have been reported.
But the risk of transmitting a virus remains low, and with the other option being death, most patients are willing to take the risk. And behind the numbers are, of course, countless personal stories.
As the Daily Union reports in Wisconsin, one mother of a 17-year-old daughter who overdosed on heroin in 2012 grieved in a message she wrote waiting for the organ donation team to arrive: "How did we get here, Peanut? I never thought I would be giving pieces of you away. It all feels like a dream, little girl." (Watch this mother listen to the heart of her dead son beat inside a 4-year-old girl.)
This article originally appeared on Newser: 1 in 11 Organ Donors Died of Drug Overdose Last Year
More From Newser