Tragic hiking accident leaves parents dead, 4-year-old injured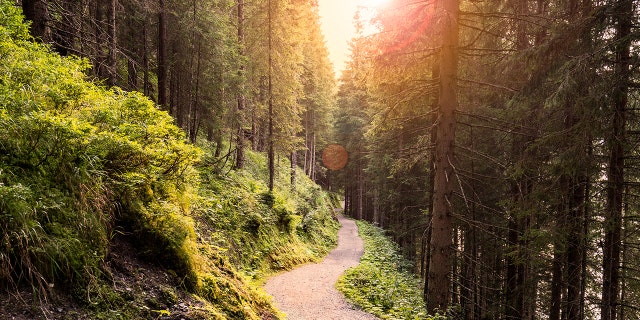 A Buffalo couple was killed — and their young son critically injured — after an apparent fall from a cliff at a western New York hiking trail, according to local reports.
Two people hiking at Zoar Valley in Cattaraugus on Sunday afternoon spotted the bodies of the couple, William Green, 33, and his wife, Amanda, 35, along with their 4-year-old son, on a low ledge a few feet above the water at the base of the cliff, The Buffalo News reported.
They did not have a cell phone with them, but found another hiker to call for help around 12:45 p.m., the report said.
When emergency responders arrived, the couple was already dead, The Buffalo News reported.
The boy, Alexander Green, was rushed by helicopter to Women and Children's Hospital of Buffalo, where he was in critical condition with head and internal injuries, as well as fractures, officials told WIVB 4.
Rescuers realized another child may have been missing when they found children's sneakers among the family's belongings that were too large for Alexander.
Rescuer eventually found the other child, a 7-year-old boy, walking on the floor of the gorge just after 6 p.m., Scott Zylka, spokesman for the Erie County Sheriff's Office, told The Buffalo News.
The boy, Jacob Green, also was hospitalized with a head injury, the report said. He also suffered a broken arm and ankle, WIVB reported. It wasn't clear whether he was with his family during the fatal accident — or whether he fell from the cliff at all.
The family was found in one of the highest and steepest areas of Zoar Valley, the paper reported. It wasn't clear how long they were in the gorge before the hikers found them.
The cause of the accident remains under investigation, WIVB reported.
"It's a dangerous area. I've worked 40 years in Zoar Valley, and the rescue people know it's dangerous," Gowanda Fire Chief Nick Crassi, who helped with the search-and-rescue efforts, told the paper. "There's a lot of cliffs and there's no safety devices."