Spread of chronic wasting disease prompts states to consider new rules for hunters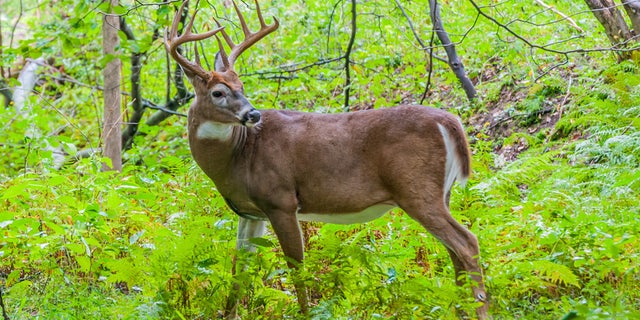 Wildlife authorities in Colorado and Pennsylvania are pushing for new hunting regulations in order to fight the spread of chronic wasting disease among their local deer populations.
Chronic wasting disease, or CWD, affects the central nervous system of not only deer but moose and elk, and can cause disorientation, emaciation, excessive drinking, drooling and urination. Infected animals usually die within two or three years, the Denver Post reports.
MISSISSIPPI WOMAN BAGS DEER AHEAD OF 100TH BIRTHDAY
CWD was first identified in 1967 in Colorado and has since been reported in more than 20 states, according to the USDA.
In 2017, Canadian researchers claimed to have observed CWD in macaque monkeys who had eaten infected deer meat, but the National Institute of Health reported in 2018 that there was no transmissibility in macaques.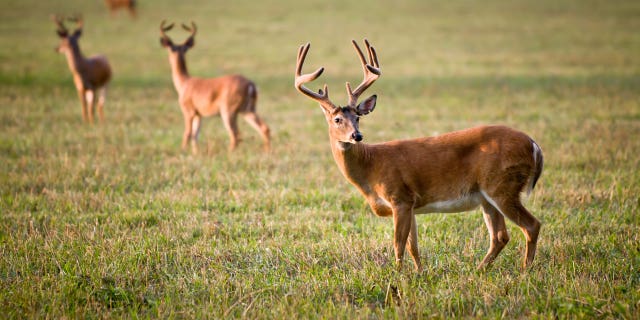 According to the Colorado Department of Public Health and Environment, there could be a "small risk" of humans contracting CWD after eating infected meat, though no cases have been observed.
HOW TO COOK VENISON — AND WHAT TO MAKE WITH EACH CUT OF MEAT
Now, wildlife experts in Colorado say up to 16 percent of the wild male deer population carries CWD, and plan to present a comprehensive strategy for combating the spread of CWD to officials in September.
Tactics include more rigorous testing policies, new disposal requirements for infected carcasses, limiting the transport of carcasses across state lines, and putting more effort to hunt and disperse large deer herds that are more likely to harbor infected animals.
"We're at a very critical point. We need to do something. This is not only in Colorado. It is nationwide. And there are other states that have a higher prevalence," said Colorado Wildlife Commissioner Marie Haskett, per the Denver Post.
Experts warn that hunters, too, should get their kills tested and refrain from eating any carcasses carrying CWD.
FOLLOW US ON FACEBOOK FOR MORE FOX LIFESTYLE NEWS
The Pennsylvania Game Commission, meanwhile, is forbidding hunters from bringing whole deer carcasses back into the state from neighboring New York, Ohio, Maryland and West Virginia. Meat is allowed so long as the backbone is removed, according to a press release issued Friday.
"As we've seen in Pennsylvania, just because CWD appears confined to a specific area, doesn't mean it won't turn up somewhere completely new, miles away," said executive director Bryan Burhans.
"Tightening up this order puts teeth in the Game Commission's ability to enforce it, allowing us to better protect our deer and elk from CWD."