South Carolina teen nabs 400-pound marlin during fishing competition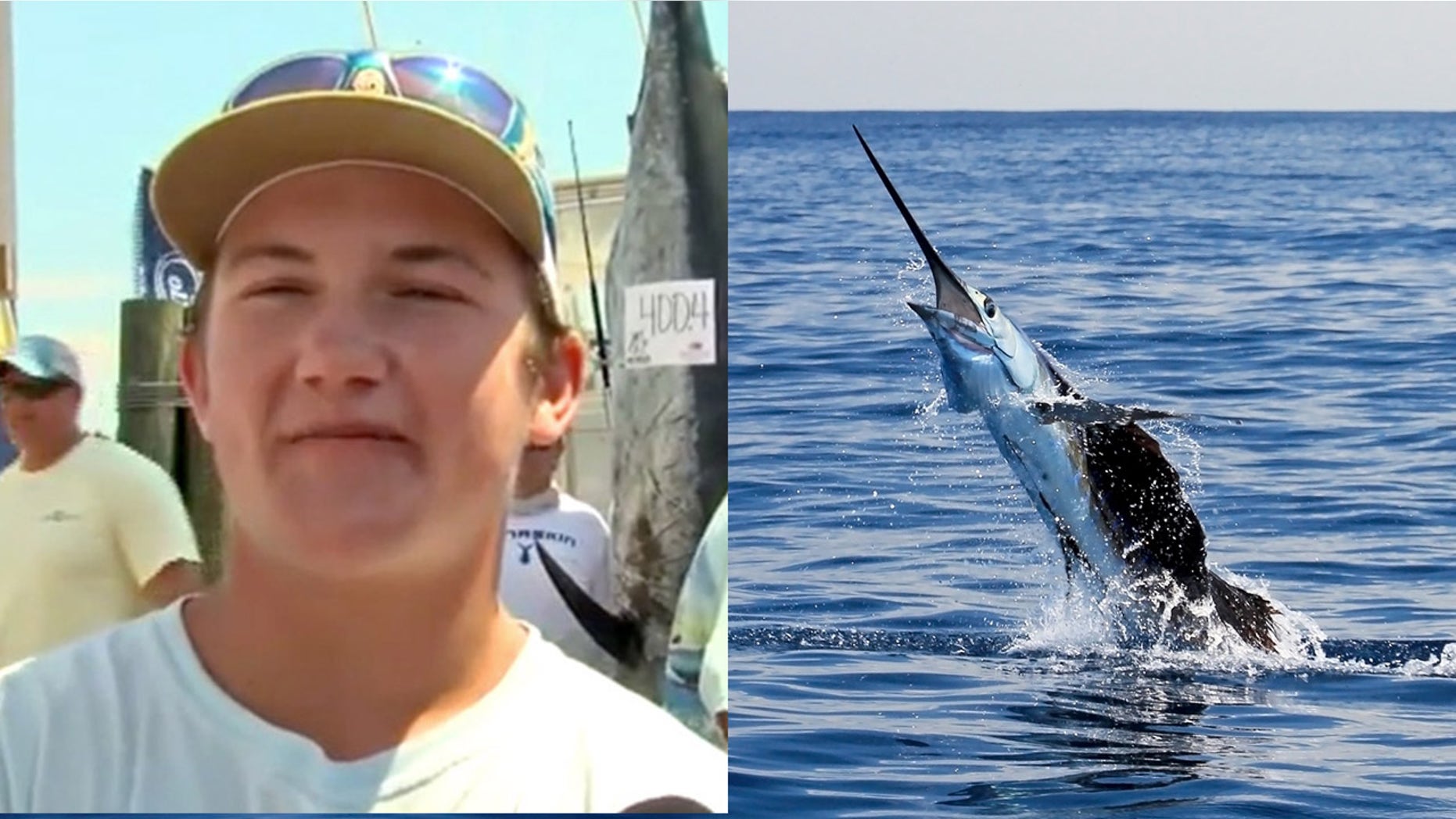 One South Carolina 16-year-old with a "knack for catching fish" nabbed both a 400-pound blue marlin and new title during a recent fishing tournament, as the first junior angler to successfully weigh in the spear-snouted fish in the event's 60-year history.
On June 13, E.J. Nettles of the Charleston area reeled in the 400.4 pound beast at the Big Rock Blue Marlin tournament in Morehead City, N.C., Fox 5 reports.
As hefty as the fish was, Nettles' catch barely made the cut, as the minimum eligibility for a big blue is 400 pounds.
TEXAS MAN'S 28-POUND 'MONSTER' BIGMOUTH BUFFALO CATCH COULD BREAK STATE RECORD
"It's an awesome feeling to catch a fish in my first Big Rock and bring it to the scales," the teen told Kinston.com. "When he bit, he came up on the left side of the boat and didn't take the bait at first but then he did and I picked the rod up and fought him for about 45 minutes or so."
Making the catch on board the boat Rare Breed, Captain Bubba Simmons described Nettles as an "awesome angler" with a decorated track record.
"E.J. is an awesome angler, he won two divisions up in Virginia Beach with us and it's just an unbelievable feeling to be able to back into here with a fish," he told the outlet.
Rocky Blue Marlin Tournament director Bruce Paul voiced similar sentiments of the young angler as well.
FLORIDA FISHERMEN CATCH 800-POUND MARLIN, REEL IN $450G TOURNAMENT PRIZE
"Talking to the captain, he said E.J. just has a knack for catching fish and they all worked together as a team and him being 16, impressive by him to handle the responsibility and pressure with all the money that is on the line," Paul told Kinston.com.
Set to draw to a close on June 16, the weeklong competition offers a $500,000 prize for the first marlin caught weighing over 500 pounds.