SHOT Show 2018: 6 exciting new hunting rifles for serious outdoorsmen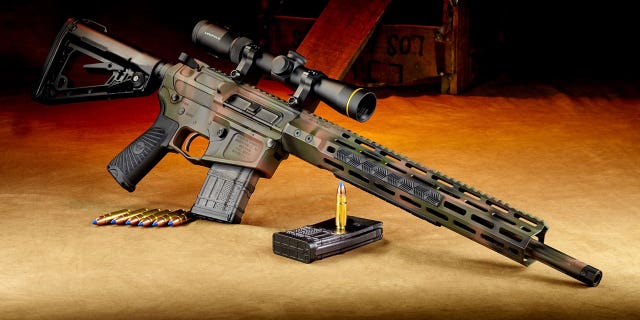 Hunters will finally have a deep range of new rifles to consider for 2018.
After several assault rifle development-dominated years, companies large and small have unveiled a more balanced spectrum of new options for the upcoming year at the 2018 SHOT Show.
From better fits for young hunters to enhanced power for big game, outdoorsmen will have a wide crop of exciting new rifles with different focuses and features to choose from.
Here are six of these new options from Weatherby, Mossberg, Winchester, Browning, Savage and Wilson Combat.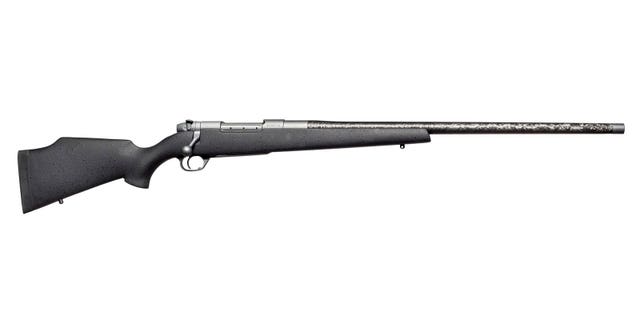 Family-run Weatherby is one of the younger companies in the field, but the Mark V's extraordinary craftsmanship and performance immediately made it a family heirloom that has already passed from generation to generation during the past six decades or so.
This year, Weatherby has enhanced this Mark V classic with some high-tech additions. The carbon fiber-wrapped barrel made by Proof Research is designed to provide supreme accuracy, reduce weight by a remarkable 64 percent to comparable steel barrels, and dissipate heat faster than all-steel barrels.
The nine-lug magnum action and signature LXX trigger are two more key advantages on the hunt with the 7.75-pound Mark V CarbonMark. With Weatherby or premium factory ammo, these rifles are guaranteed to shoot .99-inch or less 3-shot groups at 100 yards.
The suggested retail price for this American beauty is $4,100.
THE BEST GIFTS FOR CAMPERS, HIKERS AND OUTDOORSY TYPES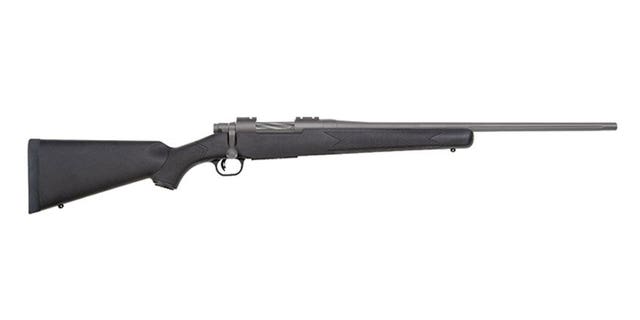 For rugged durability and lightweight accuracy, the new bolt-action Mossberg Patriot Syntetic Cerakote hunting rifle is a great new option at an easy-on-the-wallet price.
Mossberg launched the Patriot three years ago and it became an instant hit. Find yourself hunting in tough weather? With this model, the Sythetic Cerakote's stainless finish will provide protection so you don't need to worry about damage to your rifle.
Like the other Patriot rifles, this latest version includes Mossberg's bladed Lightning Bolt Action trigger, which is adjustable from two to seven pounds. It also measure 42.25 inches long and weighs just 6.5 pounds.
The optic mounting process is easy since it ships with two Weaver bases installed, giving you a stable platform for your scope.
The suggested retail price is $440.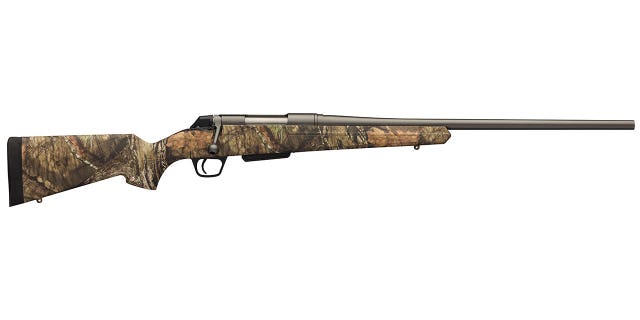 Fit is so important, and this new Winchester XPR Hunter Compact is an excellent new option for younger shooters and women. The shorter barrel and shorter length of pull will deliver a better fit and better accuracy, while the low weight (6 pounds, 12 ounces) will make long hunts easier for someone of smaller stature.
Winchester has incorporated their "inflex technology recoil pad." This helps reduce felt recoil by directing energy down and away from your cheek.
Their M.O.A. trigger system is specially designed to give hunters excellent accuracy by preventing factors like creep, over-travel and take-up.
The Mossy Oak Break-Up Country camo and Permacote matte surface help reduce glare, too, preventing game from spotting you and getting spooked — but it also looks fantastic.
There's a range of calibers to suit your needs. Suggested retail prices start at $599.99.
PODCAST: INSIDER'S GUIDE TO SHOT SHOW 2018 WITH A MARINE RECON TURNED HUNTER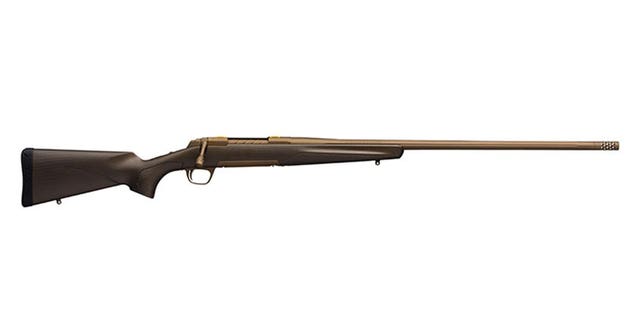 Hunting predators? Or big game, like moose? For long range performance in high mountain and big game hunts, Browning launched the X-Bolt Pro Long Range.
The X-Bolts were first introduced about 10 years ago, and this latest addition that adds a rotary magazine and Browning's crisp, feather adjustable trigger for 2018. A muzzle brake also delivers reduced recoil.
This new X-Bolt rifle features a carbon-fiber stock, stainless steel receiver and a 26-inch heavy-sporter fluted threaded barrel with a Cerakote Burnt Bronze finish.
Browning's barrel lapping process is designed to improve accuracy. And as an added bonus, cleaning is easier because it also reduces fouling.
This lightweight rifle weight just over 6 pounds, too.
Available in a wide range of chamberings, the X-Bolt Pro Long Range comes with a suggested retail price of $2,099-$2,179.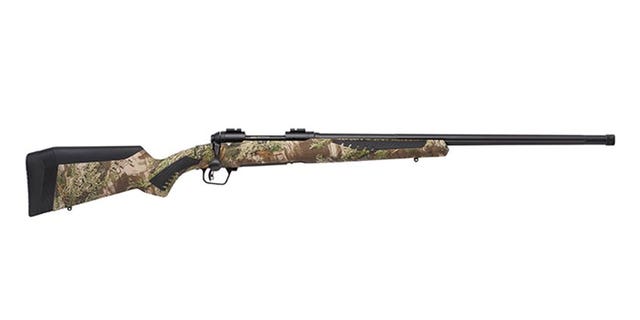 From coyotes through to squirrels, the Savage 110 Predator can tackle a wide range of hunting with an enhanced fit. Better fit helps to handle recoil, improves trigger control and should, in theory, give a shooter better accuracy.
The new Savage 110 Predator AccuFit stock allows users to customize their Predator for the best fit with several interchangeable combs and pull spacers.
The 8.25- to 8.69-pound rifle has a synthetic stock is covered in Realtree MAX-1 camo and heavy-contour carbon steel fluted barrel with a threaded muzzle.
Other key features include an oversized bolt knob for fast cycling with gloved hands, as well as an adjustable bladed AccuTrigger, the AccuStock, and two-piece Weaver bases, so scope mounting is fast and easy.
Suggested retail for the Predator is $899.
FOLLOW US ON FACEBOOK FOR MORE FOX LIFESTYLE NEWS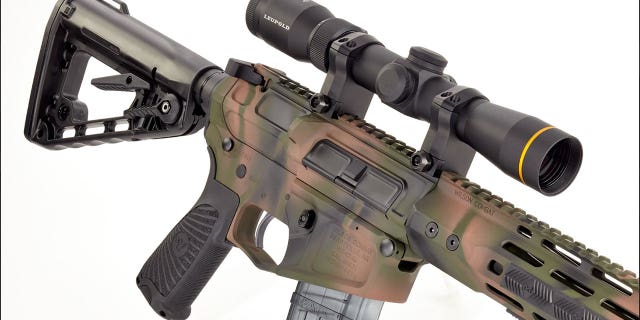 For hunting any big game found in North America, one new option for 2018 is the Wilson Combat .458 HAM'R Tactical Hunter.
Wilson Combat built the rifle to be the hardest-hitting and most powerful AR-platform on the market with the .458 HAM'R designed to exceed the energy of common big-bore cartridges like the .50 Beowulf.
The Tactical Hunter measures 34.25 inches long when the stock is collapsed, and weighs 7 pounds, 11 ounces.
The suggested retail price on the Tactical Hunter starts at $2,905.