Shark latches onto diver's belly during dive off Florida coast: 'I thought I would drown'
Ervin Maccarty caught more than he bargained for during a recent fishing excursion off the coast of Marathon, Fla.
Earlier this month, Maccarty and his friends were diving for grouper and lobsters when a nurse shark clamped onto his abdomen and refused to let go — and footage of the harrowing experience shows just how painful his plight was.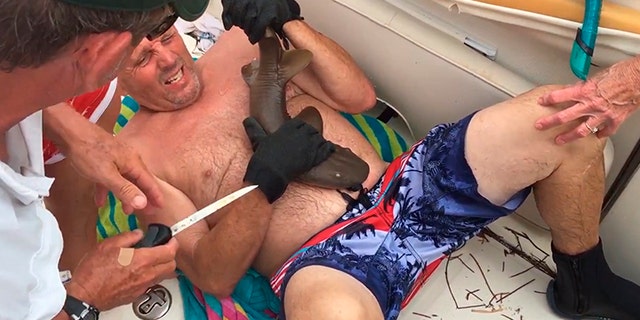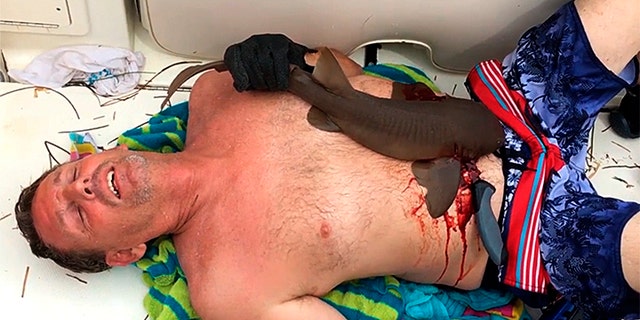 Maccarty and his friends set out for their diving trip on Sept. 2, reports Newsflare. According to Maccarty, he had taken a lunch break on the boat when a fellow diver surfaced from the water and asked for help retrieving a grouper he had shot with a spear gun.
FISHERMAN FILMS GREAT WHITE SHARK LEAPING FROM WATER, STEALING FISH
''I jumped in and went straight to the hole in about ten feet water," said Maccarty. "As soon as I get down there, the shark came out of another hole and bite me."
Worse yet, the shark refused to let go, leaving Maccarty to struggle back to the surface while trying to pry the shark from his body.
"It wouldn't let go so I had to hold it tight with both hands so it wouldn't rip me open and I had to get up for air with the shark pulling me down," he told Newsflare. "I thought I would drown."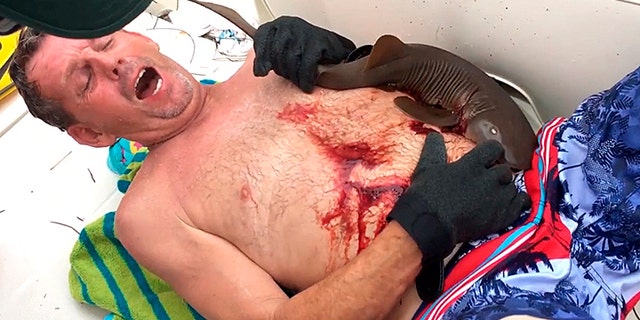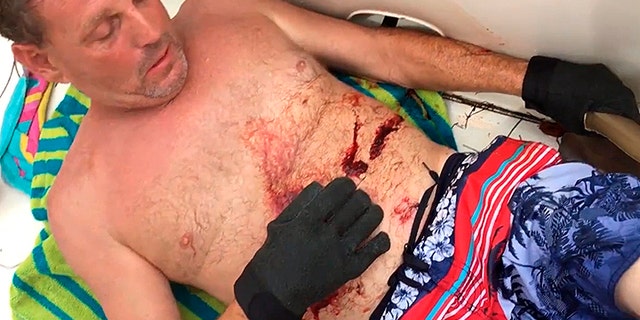 Maccarty eventually made it back to the boat, but the shark still wouldn't release its bite. Instead, his friends were forced to try to cut the creature from his body.
"He didn't get your penis, did he?" asked one of the onlookers, while others urged a man with a knife to stab the shark to try to "bleed it out."
FOLLOW US ON FACEBOOK FOR MORE FOX LIFESTYLE NEWS
At one point, the small shark even releases his bite — only to grasp onto another part of Maccarty's body a few inches away.
Eventually, the "poor little fella" let go of Maccarty's belly. His friends then wash off the shark's blood to survey the bite mark on his lower abdomen.
"That's just a hickey!" one woman can be heard saying.
To Mccarty, however, the pain was no laughing matter.
"It was a struggle and wore me out," he told Newsflare. "The video tells the rest."