New Jersey police rescue deer 'doing laps' in swimming pool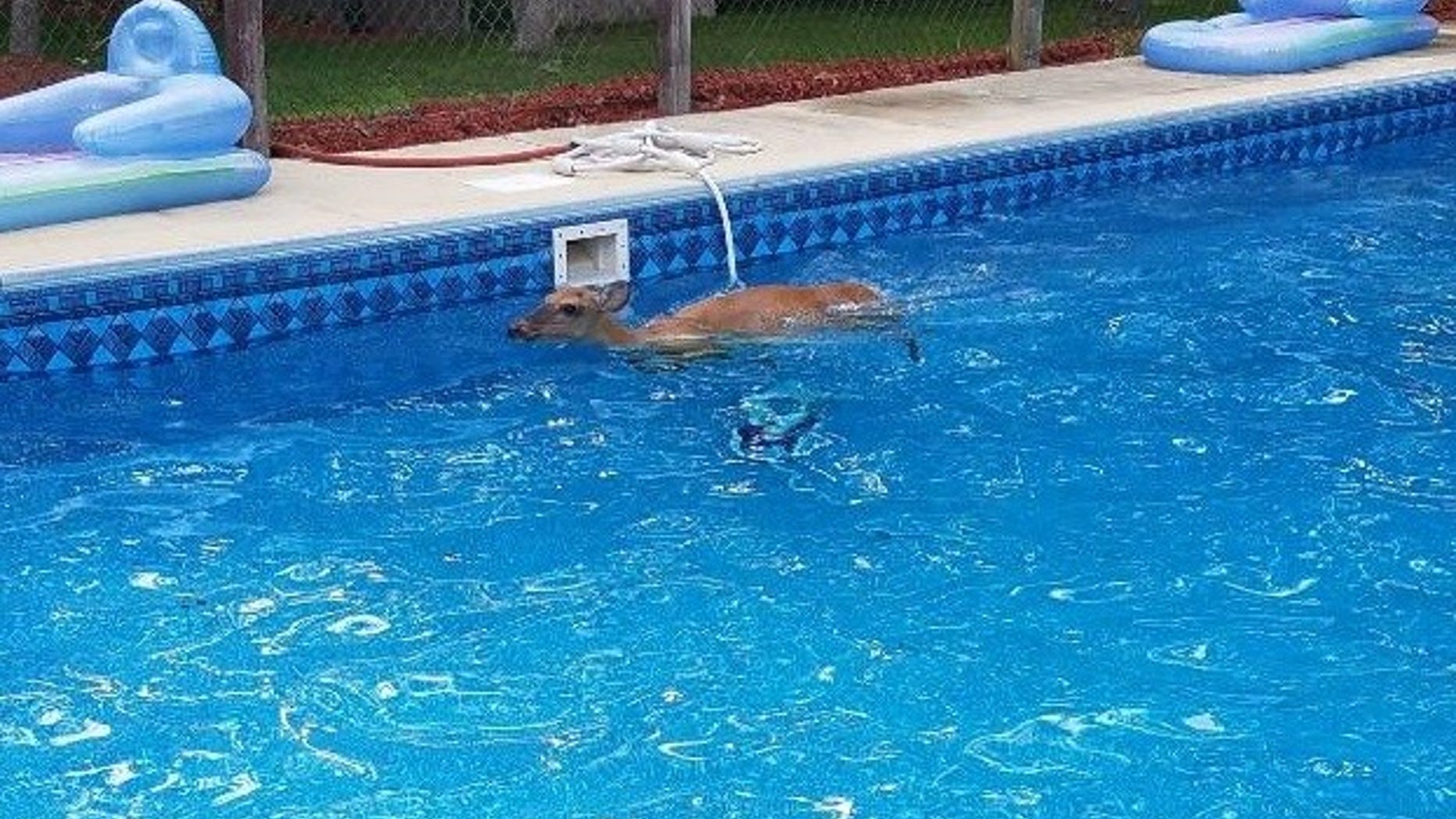 Depending on how you look at it, police officers in New Jersey either rescued a deer from somebody's backyard pool, or they totally ruined its morning swim.
CALIFORNIA PATROL OFFICER RESCUES FAWN FROM CARR FIRE
Earlier this week, police in the Township of Hamilton reported responding to a call from a citizen who woke up to find the deer splashing around in the in-ground pool, and helping to safely extract the animal before sending it back into the wilderness.
"This little cutie decided that it was a bit too humid out today and was looking for some relief!" the town's police department shared on Instagram and Facebook Tuesday, along with photos of the deer.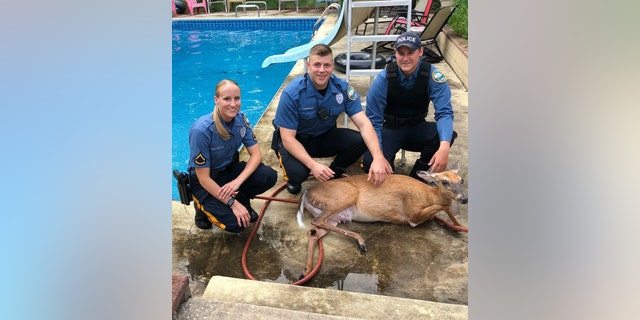 WHY YOU SHOULD THINK TWICE ABOUT TAKING A DIP IN THE HOTEL POOL
The caption also joked that responding officers McCarthy, Thumhart and Bakker "were able to use the deer rescue training they learned in the academy (not really) to safely remove the deer from the pool."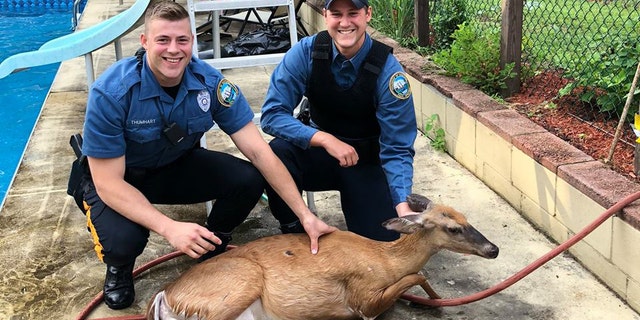 FOLLOW US ON FACEBOOK FOR MORE FOX LIFESTYLE NEWS
Once out of the water, officers snapped a few pictures with the deer, who then "decided to take in some sun and relax for a few minutes, before running back into the woods to spread the word," the post reads.