Minnesota poachers charged in state's largest illegal trapping bust: 'They are butchers'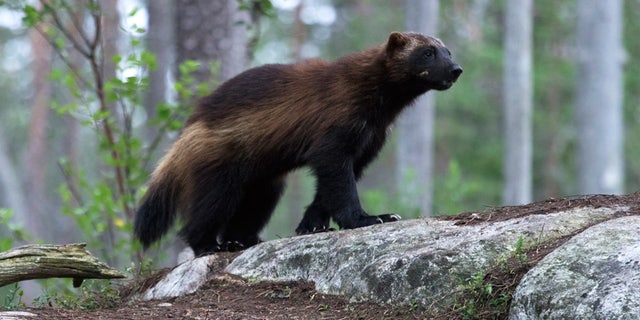 A two-year investigation by Minnesota DNR conservation officers has resulted in two men facing charges for illegal trapping activities, in what is likely the largest poaching case of its kind in state history.
The Duluth News Tribune reports that the men — Douglas Anthony Marana, 70, and Roderick Robert Kottom, 68, both of Chisholm, in northern Minnesota — are accused of running 638 illegally set snares.
"That is such a number that it's unheard of," Tom Provost, MDNR regional enforcement supervisor, told the newspaper. "This number of sets has not been surpassed in Minnesota before. Our average for fail-to-attend traps or snares would be one to 10. Ten would be a big number in any other case."
USDA CYANIDE TRAP INTENDED FOR COYOTES INJURES BOY, KILLS DOG
The men were charged with gross misdemeanors for illegally taking or possessing pine marten, otter, fisher and wolverine. The pair was also charged for failing to tend snares (Minnesota law requires snares be checked daily) and for making snare loops too large. Further, the state alleges that the snares weren't properly identified, reports the Minneapolis Star-Tribune.
Conservation officers purportedly seized 17 foxes, five snowshoe hares, two fisher, and one deer that the poachers had illegally taken. Officers also suspect numerous dogs were trapped.
The case began in Dec. 2014, when a conservation officer received a tip that a wolf had been caught in a snare. According to the News Tribune, the responding officer found other snares and bait of the same type that caught the wolf nearby. In time, officers obtained a warrant to place a tracking device on Kottom's vehicle, and, during a search of Marana's home, they seized a GPS device that contained data on where traps were set.
OUTDOOR TV-PERSONALITIES FINED $31,000 IN ELK-POACHING CASE
"That had waypoint data," Provost told the News Tribune. "[Marana and Kottom] did a good job of marking their trap sites for us."
Marana has no previous game-related violations on his record. But that's not the case for Kottom, who, in 2004, had fisher and pine marten pelts seized from his home, and who was also convicted for various counts of unlawful trapping in 2007 and 2013. What's more, he was fined and on probation in 2008 for possessing a mounted Canada lynx, a federally protected species.
As far as Bert Highland, a trapper from northern Minnesota, is concerned, Kottom and Marana can't be considered trappers. "They are butchers," he told the Star Tribune. "You've got to give them their day in court, but they are not sportsmen, and they are not conservationists."
The men face one year in prison and $3,000 in fines.
SIX WAYS TO TICK OFF AND KILL BIG ANGRY GOBBLERS