Maine fisherman catches rare 'ghost lobster'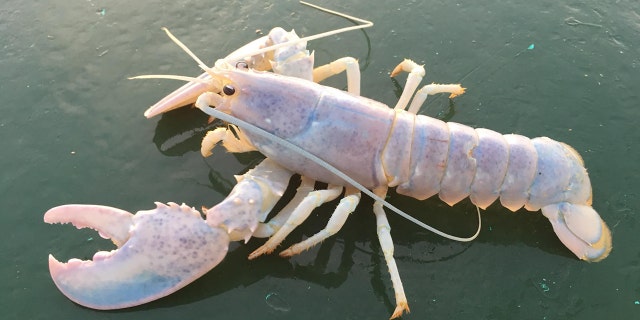 A Maine fisherman caught a rare, nearly see-through "ghost lobster" earlier this week, before throwing the translucent creature back into the ocean because it was too small.
FISHERMAN FILMS WHALE BREACHING RIGHT NEXT TO BOAT: IT 'SCARED THE CRAP OUT OF ME'
Mike Billings caught the crustacean on Tuesday morning off the coast of Stonington, the Press Herald reported.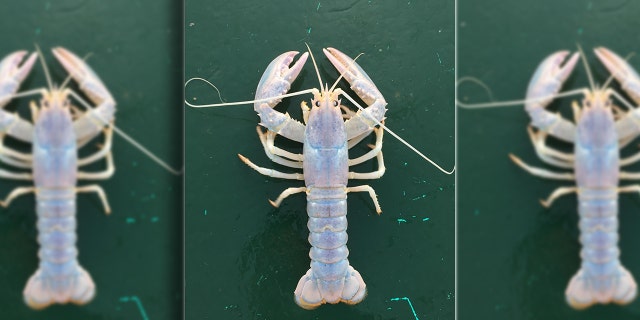 According to Canada Global News, the odds of pulling in a ghost lobster or albino lobster are about 100 million to 1.
PETA WANTS MAINE OFFICIALS TO BUILD GRAVESTONE IN MEMORY OF LOBSTERS WHO DIED IN TRUCK CRASH
However, according to the Herald this isn't Billings first time beating the odds. In 2014 he caught a rare calico lobster and, later that same year, a lobster with one blue claw.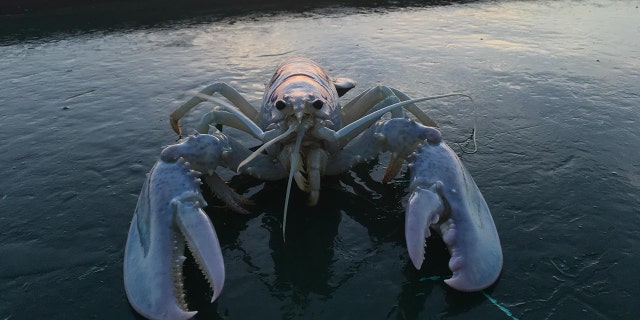 FOLLOW US ON FACEBOOK FOR MORE FOX LIFESTYLE NEWS
The ghost lobster's look is likely due to a genetic condition called leucism, which causes a partial loss of pigmentation in an animal, resulting in white, pale and patchy coloration.