Lost hunting dog saved by surprised hunter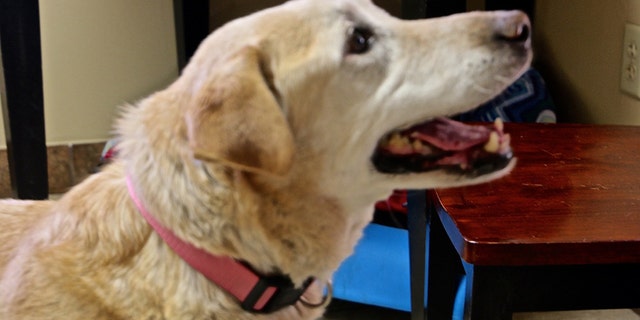 A lost hunting dog used her instincts to make her way back to safety after spending several days without food or water in the bitter South Dakota cold.
The yellow Labrador was discovered January 4 when she retrieved a downed bird and returned it to a nearby hunter. The stunned hunter contacted U.S. Fish and Wildlife officials, who ultimately took the dog to Aberdeen Area Humane Society for care.
Elain Shaible, the shelter manager, said the dog, who was named River by the staff, was in rough condition when she was brought in.
DOG SHOOTS HUNTER AFTER ANOTHER HUNTER LEAVES SHOTGUN ON GROUND
"She had wounds on her joints and feet, which we found out were granulomas," Schaible said to Dakota Media Group.
Granulomas in dogs are typically caused by excessively licking sores. At first they were thought to be frostbite because of the record subzero temperatures South Dakota had been experiencing. However, a veterinarian told Humane Society staff that wasn't the case.
Shaible said River was placed in a warm, dry kennel where she slept for the next 48 hours.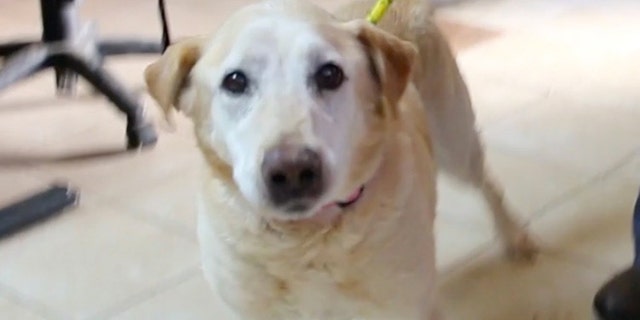 River had no microchip or tags and was "much thinner than she should" have been, Shaible said. However, the dog did have a collar with a metal clip where tags were suspected to have been.
"She's very well potty trained and obviously knows how to hunt," Schaible said.
However, no one has claimed her or reported a lost or unwanted hunting dog, according to the Humane Society.
"She could've gotten lost during a hunt and the owner just didn't care enough to go after her," Schaible said.
FOLLOW US ON FACEBOOK FOR MORE FOX LIFESTYLE NEWS
Other hunting dogs have been surrendered to the Humane Society in the past.
"We got a call from a hunting lodge who wanted to surrender two hunting dogs because they didn't perform well," Schaible said.
River is assumed to be 8 to 10 years-old based on her teeth and other indicators. She is currently available for adoption at the Aberdeen Area Humane Society.