Florida snake hunters mark 1,000th python kill to fight Everglades infestation
The state of Florida refuses to let the infestation of Burmese pythons in the Everglades slither out of its grip, and has hired a select team of 25 hunters to deal with the issue.
And apparently the effort is paying off.
On Tuesday, they celebrated the 1,000th python capture in a little over a year — an 11-foot-two-inch male snake.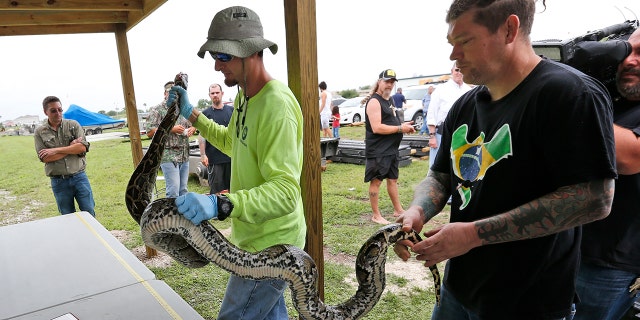 The South Florida Water Management District (SFWMD) program began in March 2017, as the non-native, giant constrictor snakes have eliminated 99 percent of the Everglades' indigenous mammals, the Associated Press reports.
SPREAD OF CHRONIC WASTING DISEASE PROMPTS STATES TO CONSIDER NEW RULES FOR HUNTERS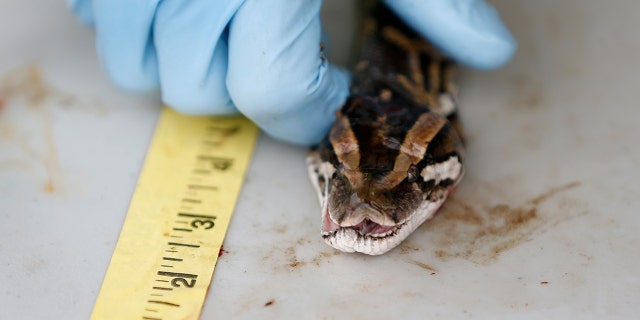 "Getting it out of there was a good feeling," said hunter Brian Hargrove, who has been crowned as the program's "most prolific" hunter, having captured and killed over 110 pythons in the past 15 months. Hargrove said he first hated having to kill the pythons, but wants to help save wildlife in the besieged Everglades.
"I like to hunt with a friend because if we are successful, I don't like to have put an animal down. It's a beautiful creature. It's not their fault," Hargrove mused. "But it's the job."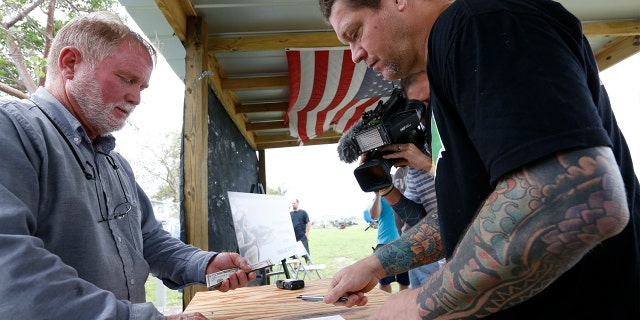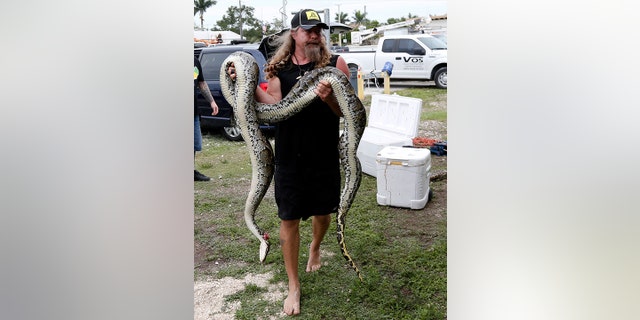 Burmese pythons have been abandoned in the Everglades by owners for decades, resulting in an unanticipated population boom, with females laying between 50 and 100 eggs at once, Orlando Weekly reports.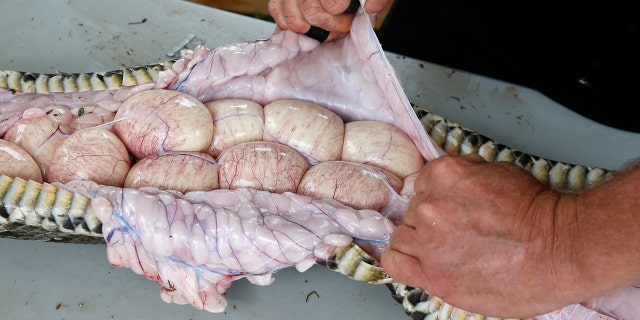 Initially restricted to Miami-Dade County, the SWFMD program has been expanded into Broward and Collier counties.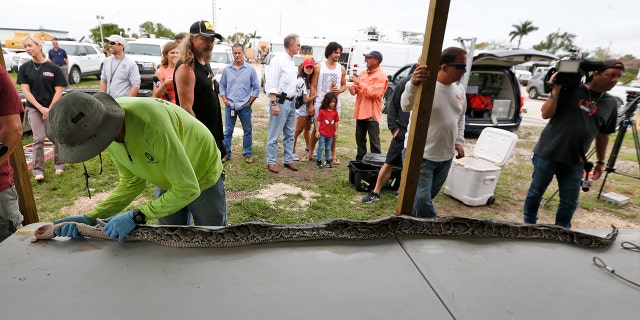 14-YEAR-OLD HUNTER'S ENCOUNTER WITH BEAR CUB GOES VIRAL
"We've removed potentially tens of thousands, if you consider their reproductive abilities," Mike Kirkland, SFWMD project manager, told AP. "The more they eat, the bigger they get."
Hunters are paid $8.10 an hour, plus bonuses for extra-large captures, the Weekly reports.
The pythons have averaged around 9 feet in length, though hunters also have brought in 14-inch hatchlings as well as snakes nearly 18 feet long.
FOLLOW US ON FACEBOOK FOR MORE FOX LIFESTYLE NEWS
The Associated Press contributed to this report.