Fisherman uses Monster Energy Drink can to lure fish, hooks one right away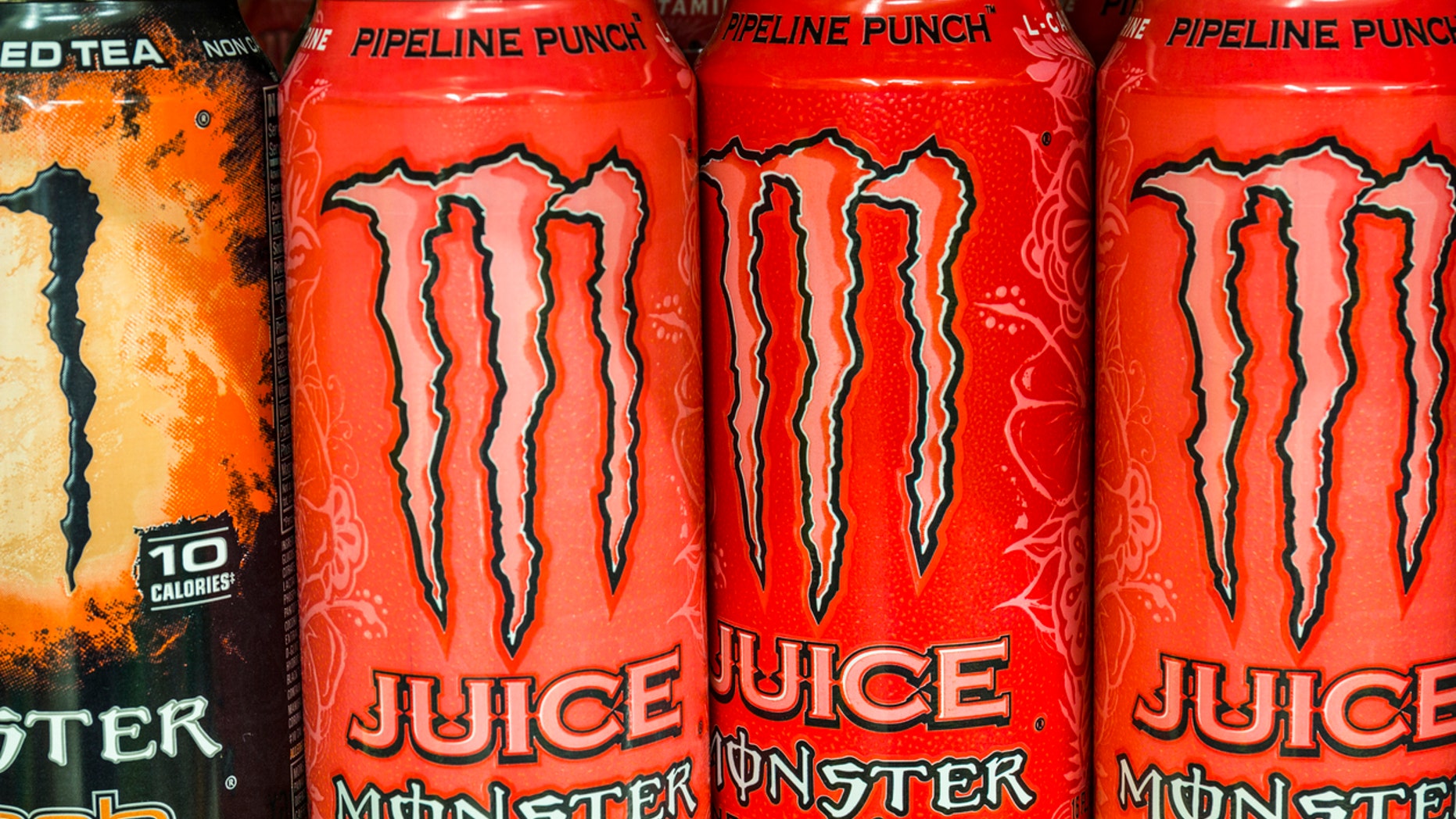 Dan Therre was on a fishing trip with his father, brother and two others, when he realized he wasn't getting a bite.
"The trip started like most. We set up camp at an Adirondack pond near Tupper Lake after traveling across one pond and portaging into another. [After] a few hours of daylight we fished with worms without a bite," his father, Don Therre, told NYup.com.
MOOSE HUNTER SLAMS FACEBOOK CRITICS WHO CALLED HER 'DISGUSTING'
The group, who was out fishing for brook trout, ended their day without much to show for it.
The next morning, Therre said, he got up early and was able to get some response from the fish with his "Lake Clear Wobbler with a small spinner and worm behind it."
"This combination has been used in the Adirondacks for almost a century, The brook trout responded quickly. Unfortunately, nobody else had one," he told NYup.com. "The nearest place was a several hour portage and trip to get there. Nobody else wanted to do that."
So when they all stopped to have lunch, Therre's son came up with his own solution to the lure shortage – he was going to make his own out of the leftovers from his lunch.
"We stopped to have lunch and my son had a sandwich and energy drink. As he took a sip and set his can down, he said, 'I'm going to make a wobbler out of the (pink) can.' I told him it was worth a try but wasn't sure it would work," Therre said.
FOLLOW US ON FACEBOOK FOR MORE FOX LIFESTYLE NEWS
After Therre handed his son his wobbler to use as a guide for the size and shape, Dan made one of his own out of a shiny pink Monster Energy Pipeline Punch can.
Therre admits he was "skeptical" about the trout being attracted to the pink and silver metal, but "within 10 to 15 minutes [Dan] got a hit and announced he hooked it."
"He then proceeded to catch four more on it before our time was over," Therre said.
The group faired just as well, catching 30 brook trout all together. But as far as making the energy drink fishing lure an annual tradition, Therre was "sure [next time] everyone will bring a wobbler with them."