Doutzen Kroes, Kyle Richards, other celebrities slam female hunter for 'disgusting' kill of large leopard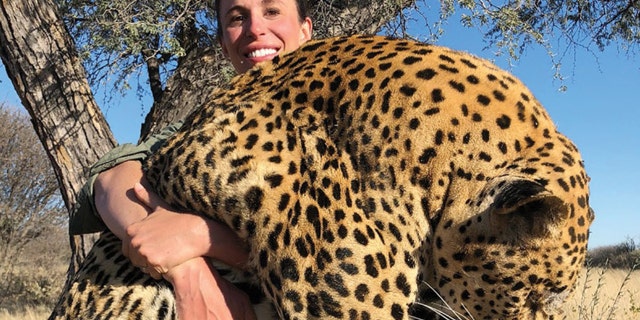 NEWYou can now listen to Fox News articles!
A big-game hunter is being criticized by celebrities on social media for her "disgusting" act of killing a leopard.
An image of the unidentified woman, known only as Britany, holding up the carcass of the large animal was shared on the Safari Club International (SCI) website on Sept. 7 for being a "record" kill.
SCI is an Arizona-based organization that protects hunters' rights and promotes wildlife conservation, according to the website.
WATERS CLOSED FOLLOWING CAPE COD SHARK ATTACK; BEACH MANAGER SAYS PEOPLE WILL NEED TO USE 'COMMON SENSE' AFTER FATAL INCIDENT
The photo went viral after David Bonnouvrier, co-founder of "Knot on my Planet" – an organization that works to end elephant ivory poaching – shared it on his Instagram account Friday.
"A very large male Leopard recently killed by [the woman identified as Britany] of the safari club international based in Tucson AZ call them and give them a piece of your mind," Bonnouvrier wrote.
His photo was shared by others on social media, including big-name celebrities like Naomi Campbell, Doutzen Kroes and Kyle Richards, expressing their disapproval of Brittany's hobby.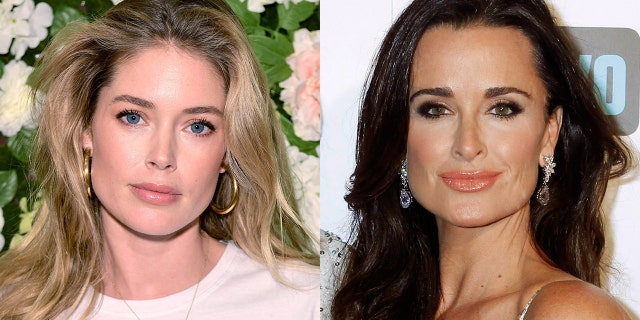 "How can you find pride and pleasure in killing a beautiful animal like this large male Leopard. The woman in the picture should be ashamed of herself! I find this disgusting and I'm so upset, sad and angry that this still happens!!" Kroes wrote.
FOLLOW US ON FACEBOOK FOR MORE FOX LIFESTYLE NEWS
"I know this is upsetting to see but if we don't speak up this will never stop," Richards wrote.
This isn't the first time a hunter has been publicly shamed. Former NHL player Tim Brent received death threats and abusive comments online after sharing photos and boasting about a grizzly bear he hunted last week.