California campers receive disturbing rape threats from group of outdoorsmen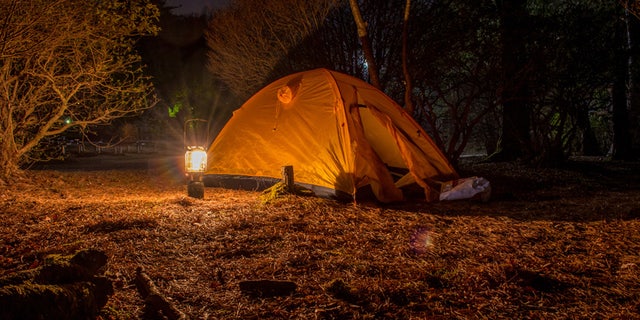 A tranquil setting to unwind along the water became the scene of a harrowing incident.
A local couple thought they had found just what they were looking for in Colfax, Calif., but soon after they unpacked on Easter weekend, their storybook stay at the Bear River Campground felt more like the storyline in a horror film.
"My boyfriend described being pulled aside by the older guy," the female victim said.
They say a group of male campers with a rusted truck, BB guns and a chainsaw complimented their music and even invited them over for beer. But they later said it was their territory, and threatened that if the couple didn't leave by sun-up, they'd raid their tent and rape the woman.
"[They] ended it by making sure my boyfriend knew they planned on raping me in the morning," she said.
The woman only agreed to speak with FOX40 over the phone because she's terrified they will find her. In part, because she wrote a very detailed letter about the encounter that she posted to Facebook, Yelp, and in the restrooms at the campground. She also got Placer County and its sheriff's office involved.
"As a husband and father, you read something like that, and it's the stuff nightmares are made of, so we take it very seriously," said Andy Fisher, Placer County Parks administrator.
Fisher said they've never received a complaint quite this aggressive before at Bear River.
"Two summers in a row we've been chased out of here," camper John Jewell said.
Jewell wasn't surprised by the woman's story when he was tagged in it on Facebook.
"First summer we were chased out of here by a group who was crazy," he added.
Jewell said he is surprised that the accused campers have not been caught since he sees rangers patrol the area frequently.
"With this new reservation system, we'll be talking with our board," Fisher said.
Fisher said Placer County is already trying to update its parks reservation system so that visitors have to register their information online — leaving a record of who comes in and who comes out.