60-year-old snowmobiler survives four nights in Utah wilderness without food or water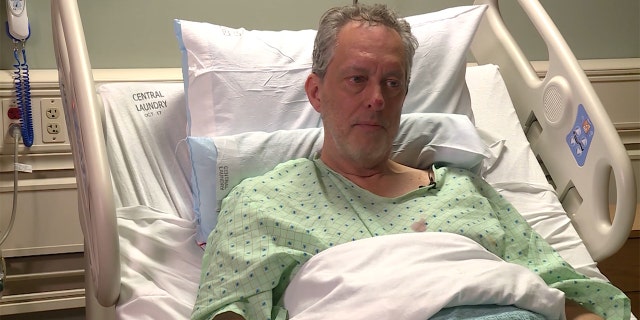 A 60-year-old snowmobiler is happy to be alive after surviving four freezing nights in the Utah wilderness without food, water or supplies.
David Hales, of North Salt Lake, set out at dusk on March 9 to take a short ride to test a snowmobile he had repaired for a neighbor near his cabin in the Timberlakes area of the remote Wasatch County, the Deseret News reported. Hales didn't take food or water for the quick trip and left his cell phone behind as there's no cell coverage in the area. All went well until he made a wrong turn.
"I thought I knew the way" but "I turned exactly the wrong way," he told the outlet.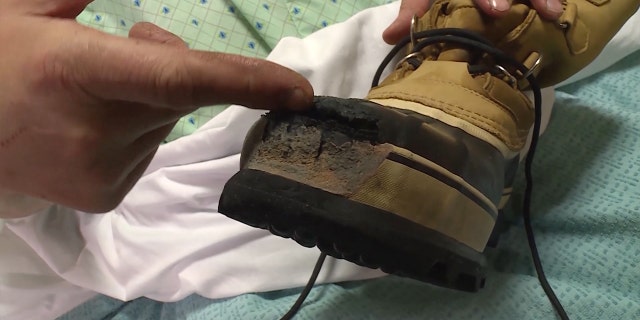 68-YEAR-OLD WOMAN CATCHES 130-POUND 'MONSTER' FISH ON CASUAL TRIP
On the first night, Hales used the snowmobile's start fluid to make a fire, but awoke to his boots and pants ablaze. Rolling in the snow to stop the fire, the flames burned a hole into his boot. Forced to continue on though his legs were constantly cramping up, Hales said he stopped every 10 steps and meditated. After two days, he began walking through waist-high snow to find help, eating so much snow his mouth went numb.
Through the ordeal, he hit a low point when he saw a rescue helicopter fly overhead one night.
"That was my chance. I missed it," he recalls thinking.
By March 13, he thought he may not survive another day as he trekked what he believes was seven miles on his hands and knees, through a stream and up a steep slope toward U.S. 40. Morale was low, but he found the strength to continue.
RETAILER FORCED TO PULL HUNTING-THEMED CHILDREN'S COSTUME FROM SHELVES AFTER BACKLASH FROM PARENTS
"I wanted to lay down and just give up. You can't," he said.
He was shocked to be found by Wasatch County Search and Rescue crews later that morning. "I put my hands up and just thought, "'I'm going to live, thanks to them,'" Hales remembers. He was anxious to return to his family, which includes a puppy.
Weathering overnight temperatures in the single digits each night, Hales was treated for hypothermia and minor injuries at the Heber City hospital and is expected to be fine.
Hales cares for his mother, whom he called as soon as he was rescued.
FOLLOW US ON FACEBOOK FOR MORE FOX LIFESTYLE NEWS
"She'll want me to promise never to do that again," he said. Moving forward after the experience, he hopes to "focus on caring for his family, training rescue dogs and simply enjoying life," according to the Desert News.
After from retiring from his job two years ago, Hales took up snowmobiling for fun. Having gone on joy rides as a kid with family in Montana's West Yellowstone, he said learned never to go alone, at night or unprepared. Today, he's certainly learned his lesson.
Too excited to sleep at the hospital after his rescue, Hales requested a sleeping pill to doze off. He said he dreamed of hot chocolate and hot tubs when he finally fell asleep.
-With AP