5 great Father's Day gifts for the dad who hunts
Archery openers and the excitement of the firearms seasons are months away, but Father's Day is the perfect time to shop for the gear that can help your dad enjoy his best deer season ever.
And, hey, if the special people in your life are as sick of buying you ties as you are of receiving them, point them to the list below, which contains five products we've tested and come to love.
Canyon Coolers Outfitter 125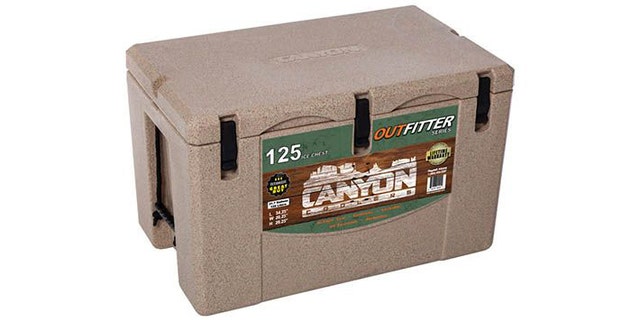 NEWYou can now listen to Fox News articles!
Just a few years back, I went on an out-of-state whitetail hunt with two buddies. While I tagged out on the second day, my partners had five days of hunting to enjoy. I butchered and caped my buck, but finding a place to store my meat was a challenge. My problem would have been solved with the Outfitter 125 — a one-piece, roto-molded, super-insulated cooler that preserves ice up to three weeks. The spacious 30-by-20-inch interior easily holds two boned-out whitetails (or one elk) and stores neatly in a pickup bed.
RELATED: MORE FATHER'S DAY GIFTS FOR THE OUTDOORSMAN
Bear Approach Compound Bow
It's no secret that flagship bow prices are getting a little crazy. I didn't know the MSRP on the Approach when I shot it at this year's ATA show, but once I did, it made my "show highlight" list. The Approach features a 6-inch brace height, 75 percent let off, weighs 4 pounds, and at 340 fps IBO, it's plenty quick. But perhaps the most important spec? The price tag on this pleasant-shooting bow is about 50 percent less than those hanging on most flagships.
Whitetail Institute Double-Up Sampler Pak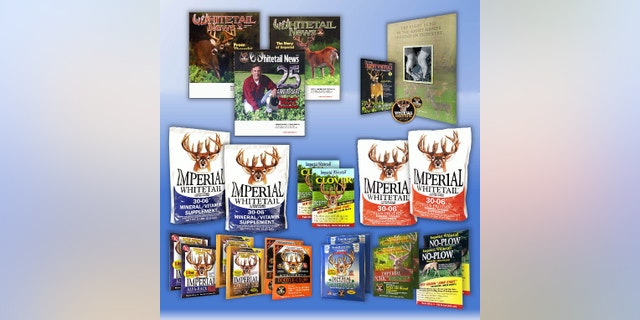 If Dad is dipping his toe into the world of food plotting, this is the perfect entry product. The Whitetail Institute has been developing deer food longer than anyone, and they've assembled some of their most popular and successful seeds and blends in this starter kit. Six seed packets — enough to create a half-dozen 100 square-foot food plots — are included, as well as an instructional DVD that teaches a budding plotter everything he needs to know. Two 5-pound bags of deer-attracting mineral sweeten the deal.
2017'S BIGGEST BUCKS: EVERY ONE OVER 200 INCHES
Excalibur Assassin Crossbow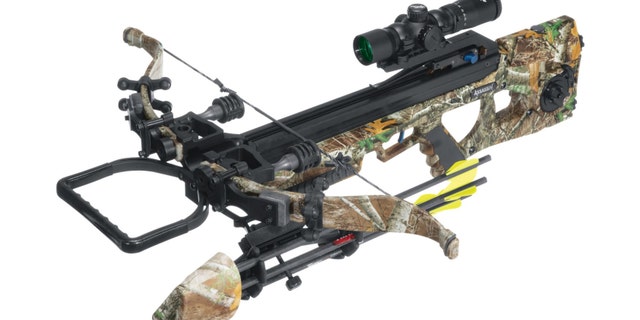 The Assassin was another ATA show-stopper for me — mainly because, while I've always admired the bulletproof simplicity of recurve crossbows, I hated cocking the things. Excalibur solved that problem with the Assassin by installing their Charger cranking system, which cocks (and decocks) the bow easily. There are plenty of other great features on the Assassin, including an adjustable Tru-Fit stock and a very nice two-stage trigger. Sure, wheeled crossbows are all the rage, but if something bad happens to one, you're looking at a trip to a pro shop. If something bad happens (highly unlikely) to an Assassin, you can probably fix it yourself.
Outdoor Metrix App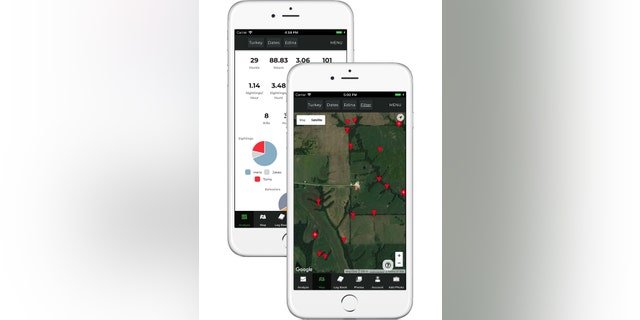 Smartphones do everything else, so why shouldn't they make us better deer hunters? This easy, intuitive app lets you mark stand locations, trail cam sites, and deer sign/sightings on aerial photos of your hunting properties. Then it does what would take weeks to figure out on your own: Outdoor Metrix will analyze your data by integrating as many factors as you choose (weather, moon phase, wind speed, etc.) to help you understand peak movement times, places, and conditions. Oh … and it will do the exact the same thing for your other hunting (and fishing) adventures.
SHOOT TO RECRUIT: HOW TO INTRODUCE NEW HUNTERS AT THE RANGE
For three more great gift ideas for the outdoorsy dad, check out the rest of Field & Stream's gift guide.