5 best bucks of the late pre-rut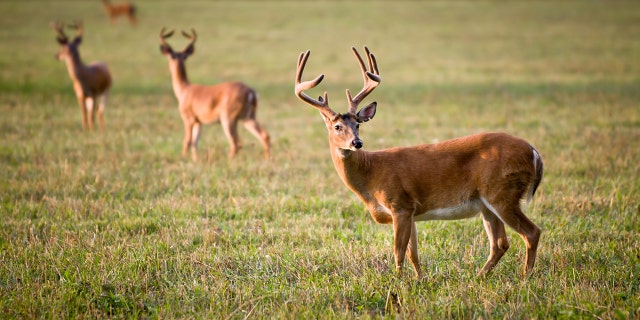 The last week of October and the first few days of November—which around here, at least, I would call the late pre-rut—is one of my favorite times to hunt whitetails, as big bucks start cruising hard to find those first willing mates. While I haven't seen a whole lot of big-buck activity from stands lately, to be perfectly honest, every time I checked my email or text messages over the last week and a half, I'd get an eye-popping reminder of how good this period can be. As usual, the late pre-rut produced a bunch of great bucks. Here's the proof.
Buck #1: Dylan Fluekiger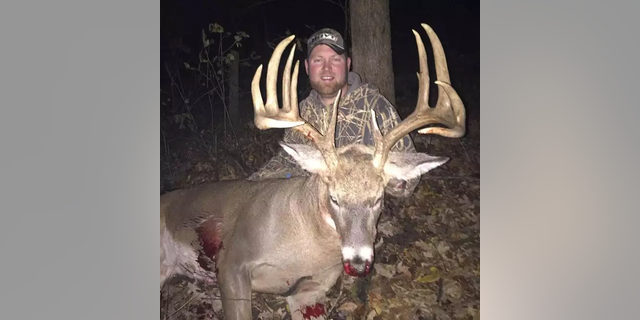 This is the third gross B&C buck taken in Wisconsin's legendary Buffalo County that I know of this season. It's also the biggest. Dylan Fluekiger had hundreds of pics and a matching set of sheds from this monstrous 6x5. Still waiting to hear hunt details because Dylan is busy hunting other states, trying to tag another giant. He did share the buck's gross score of 182 even.
Buck #2: Mystery Ohio Buck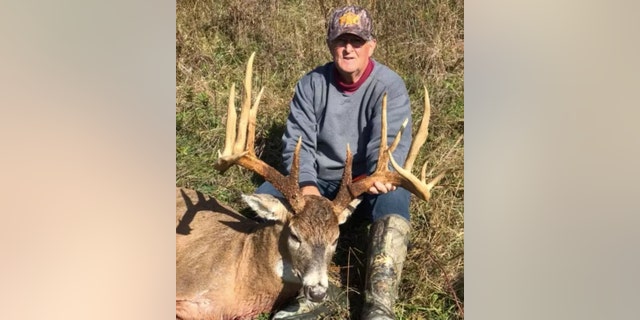 We have reached out the granddaughter of this Ohio hunter after she posted this picture on Facebook in late October, saying her pawpaw had taken the buck of a lifetime. I'll say. According to her post, this incredible crossbow buck grosses 211 even. We'll bring you more info as soon as we have it.
Buck #3: Logan Marum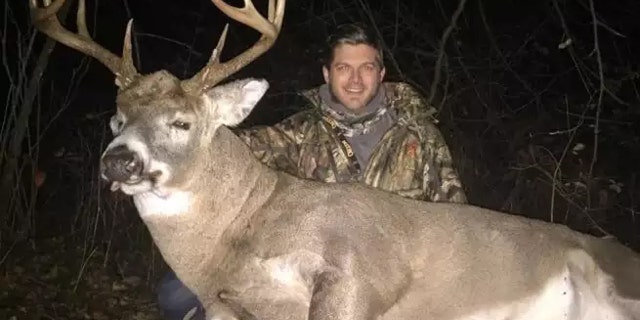 Logan Marum arrowed this huge-bodied 5-year-old buck, dubbed "Punkin' Head," on his family's Wisconsin farm. Marum actually had a shot at another dandy buck the day before, but his bow blew up at the shot. "He had to drive to the archery shop the next morning and get his bow fixed so he could get in a stand the next day," says Marum's father, Ted. "Fortunately it all worked out when this buck came in. I don't think Punkin' Head had grown 10 inches of antler in the last two seasons, but he sure kept getting fatter. He was just a tank."
Buck #4: Hayden Krimmer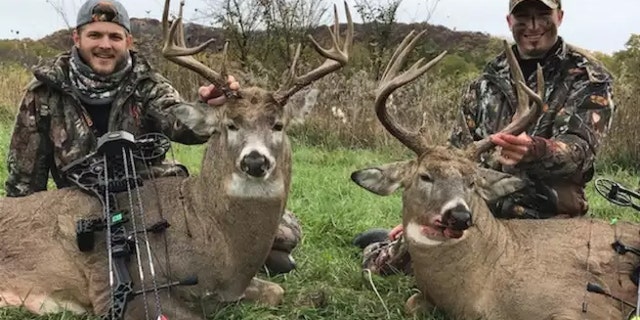 Hayden Krimmer (right) helps his buddy Logan Marum (left and above) with all the off-season deer work on the Marum farm. In return, Krimmer gets to bowhunt. He passed on several good deer before this heavy-horned 9-point wandered in to bow range. "He came by at noon with three other bucks, all trailing a doe," Krimmer says. "It was my first hunt of the year on that farm, so it was pretty amazing, and special because Logan got his buck, too!"
Buck #5: Arliss Reed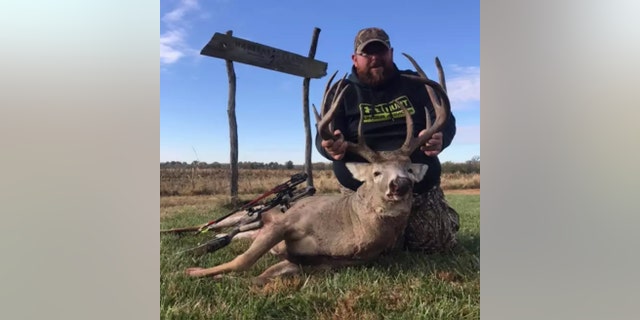 Arliss Reed is a full-time waterfowl guide at Habitat Flats, but he keeps his eye on deer, too. "We had pics of this buck in one area over the summer," Reed says. "Then in the fall, nearly two miles away, I found about 40 rubs in a 200-yard stretch of creek-bottom willows. I set up a Double Bull blind, and the first evening I saw a pair of bucks, one that I'd have shot but he wasn't in range. The next sit this guy came in. He's an 11-point that grosses 168-6/8, and has a 13-inch G3. When I walked up to him, I realized I knew him from those summer pics."
For the remaining five bucks, read the full article, visit: Field & Stream.