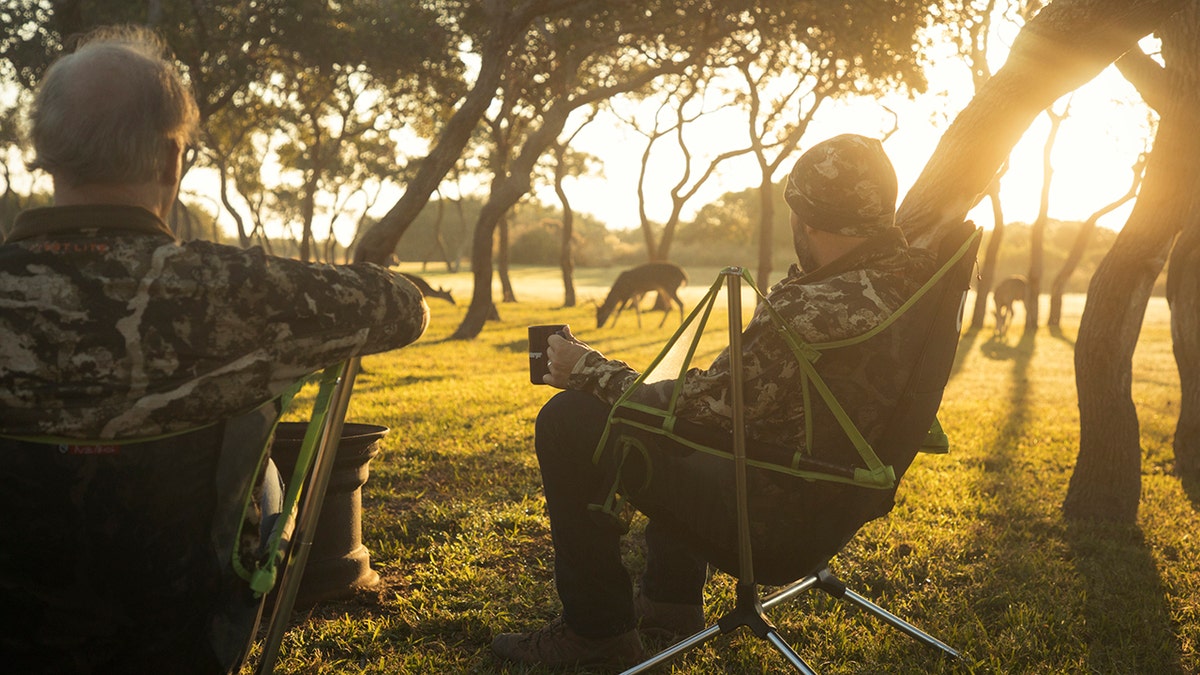 Is your dad the outdoorsy, adventurous type? This Father's Day, show your dad how much you love him with gifts that will surely make his friends jealous.
Whether he's into hunting, fishing or hiking (or all of those), there's plenty to choose from. From a foldable kayak to polarized sunglasses to camping gear, he'll be all set for his next adventure:
ROKA Halsey Performance Sunglasses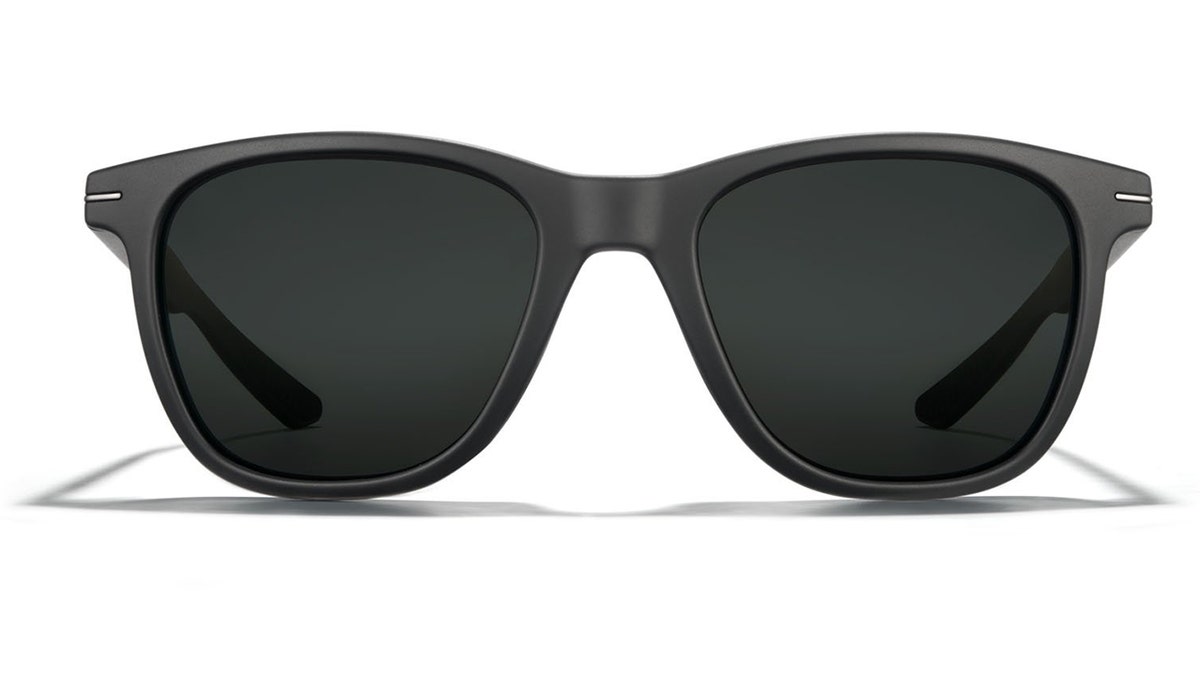 Life just looks better when you're sporting polarized sunnies. (And so do fish.) Spotting your next big catch is a cinch with these award-winning glasses. Thanks to the iconic look, durability and high-glare reduction, these will easily become dad's go-to. Plus, the premium nylon lenses are anti-scratch, anti-fog and have anti-reflectance coating. And the GEKO-pad technology is designed after a gecko's foot geometry — in other words, your glasses will stay put even when you're sweating bullets, swinging a golf club, hunting deer or running a marathon.
$170-$210; Roka.com
5 GREAT FATHER'S DAY GIFTS FOR THE DAD WHO HUNTS
A trip to the GoPro Mountain Games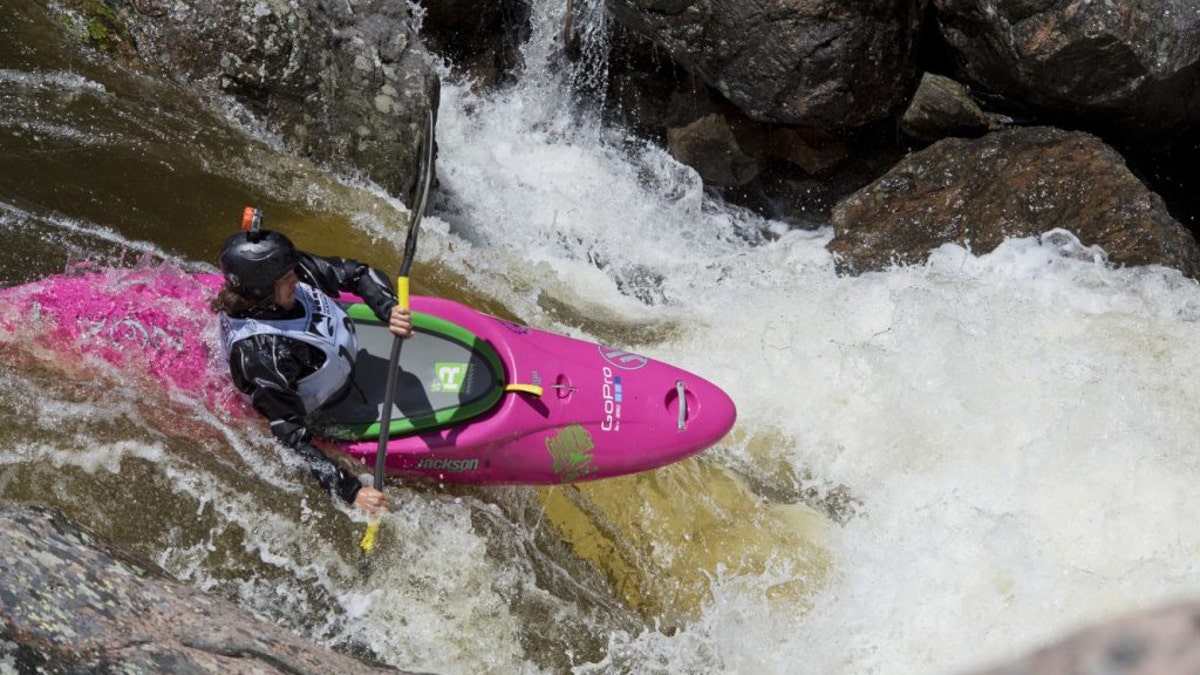 There are loads of good reasons that more than 70,000 adventure-loving people flock to these games every year. For starters, the one-of-a-kind event attracts some of the best athletes in the world to compete in some of the coolest events around. (Thinkslacklining, standup paddleboarding, rock climbing and mountain biking, just to name a few.) Amateur athletes get to participate, too, in events like extreme kayaking, SUP sprints and road cycling. And don't forget the pups. They compete in trail runs, vertical jumping and retrieving. Beyond that, you'll stay busy with concerts, al fresco yoga sessions, a Whole 30 dinner and a photo competition.
It's also free, and it's held in picturesque Vail from June 7-10.
Free; MountainGames.com
Schwinn Men's S1 26'' Cruiser Bike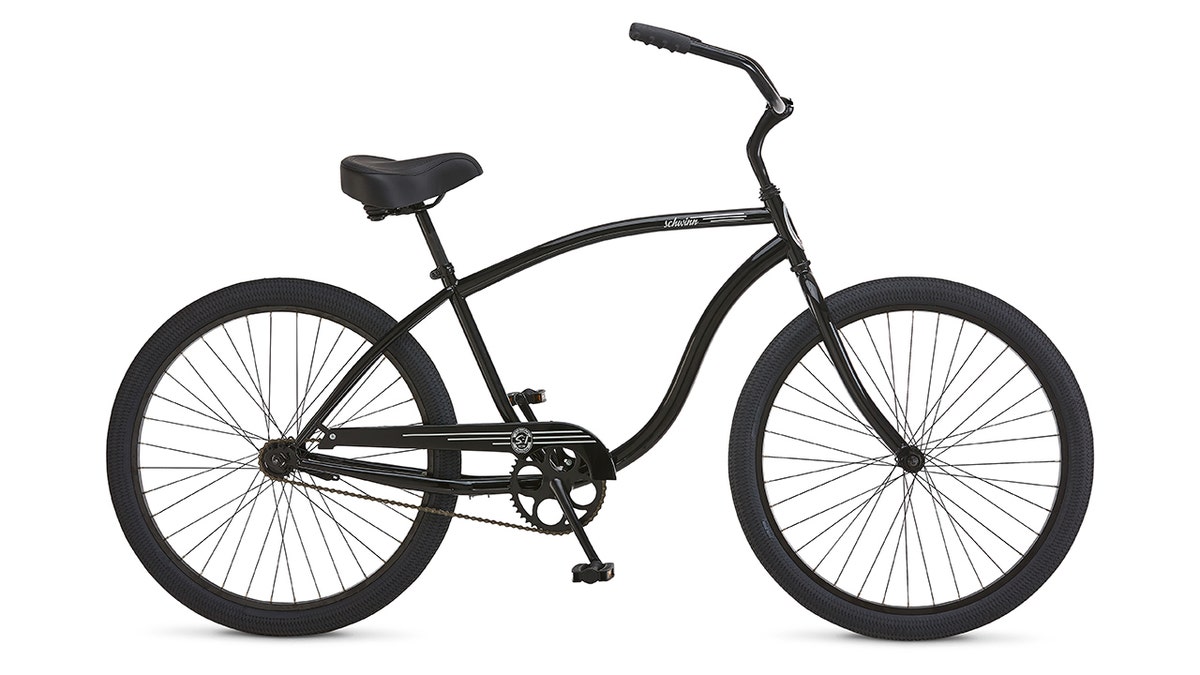 Whether you're on a road trip or pedaling around the campsite, a great way to explore is on two wheels. And it sure doesn't hurt if your bike looks this cool. This bike is known for its comfortable ride whether you're on a paved trail or cruising down the beach. Perfect for those who want a versatile ride.
$239.99-$300.99; Dick's Sporting Goods
Therm-a-Rest NeoAir Xlite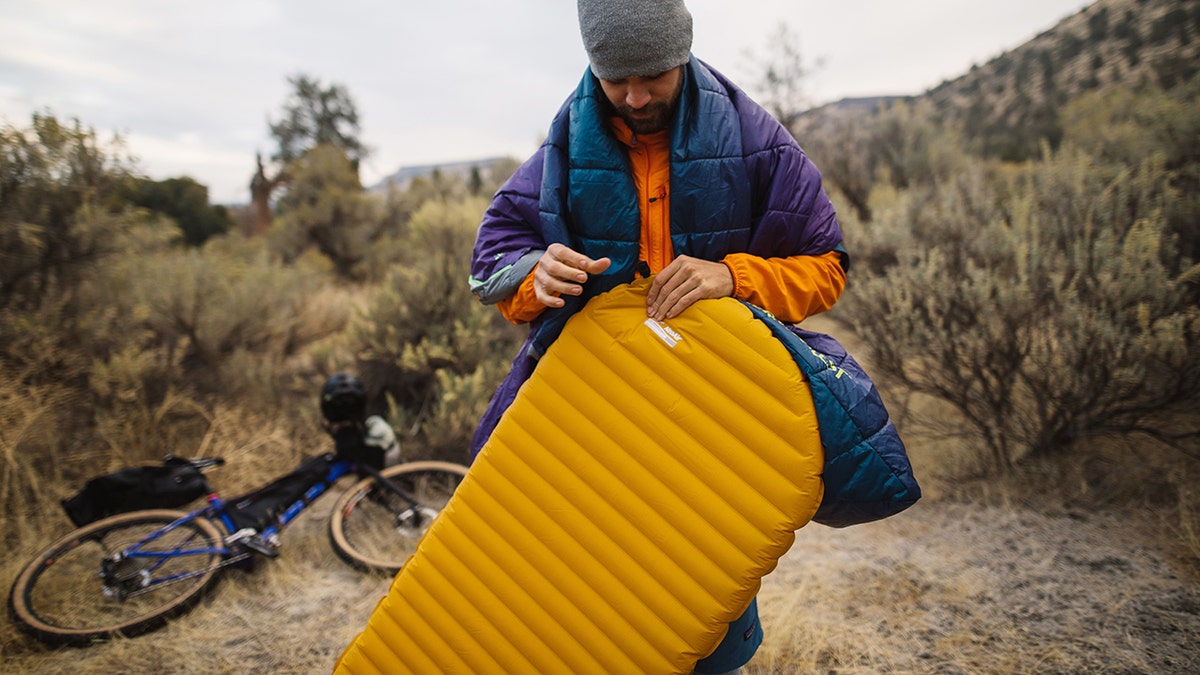 On that next overnight hunting or fishing trip, you want to keep Pops happy, right? A comfy air mattress is helpful in that department. The Neoair Xlite is a three-season camp mattress that keeps you warm and cozy. For a self-inflating option, go with the ProLite. It does add a few ounces, but will save you a bit of time after a long day of fishing or hiking. Both fit well inside most ultralight packs.
NeoAir XLite: $169.99, ProLite: $89.95; Therm-a-Rest
A1 STEAK SAUCE DEBUTS 'MEAT SCENTS' CANDLES FOR THE DAD WHO LOVES SMELLING LIKE A GRILL
Slackline Industries Base Line Kit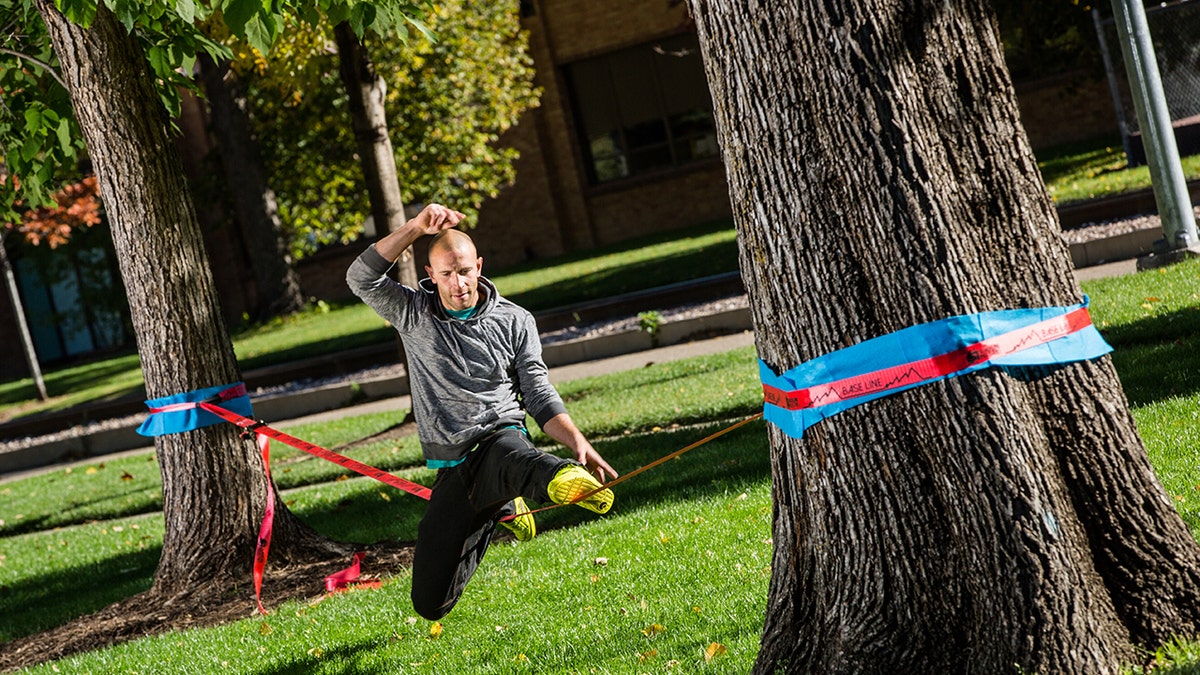 Here's a fun way to work on your core strength, balance and coordination: Try walking along a slackline. This introductory slackline is great for newbies and intermediate-level slackliners. It's easy to install between two trees and is super entertaining for family get-togethers.
$79.99; Slack Line Industries
Nemo Stargaze Recliner Luxury Chair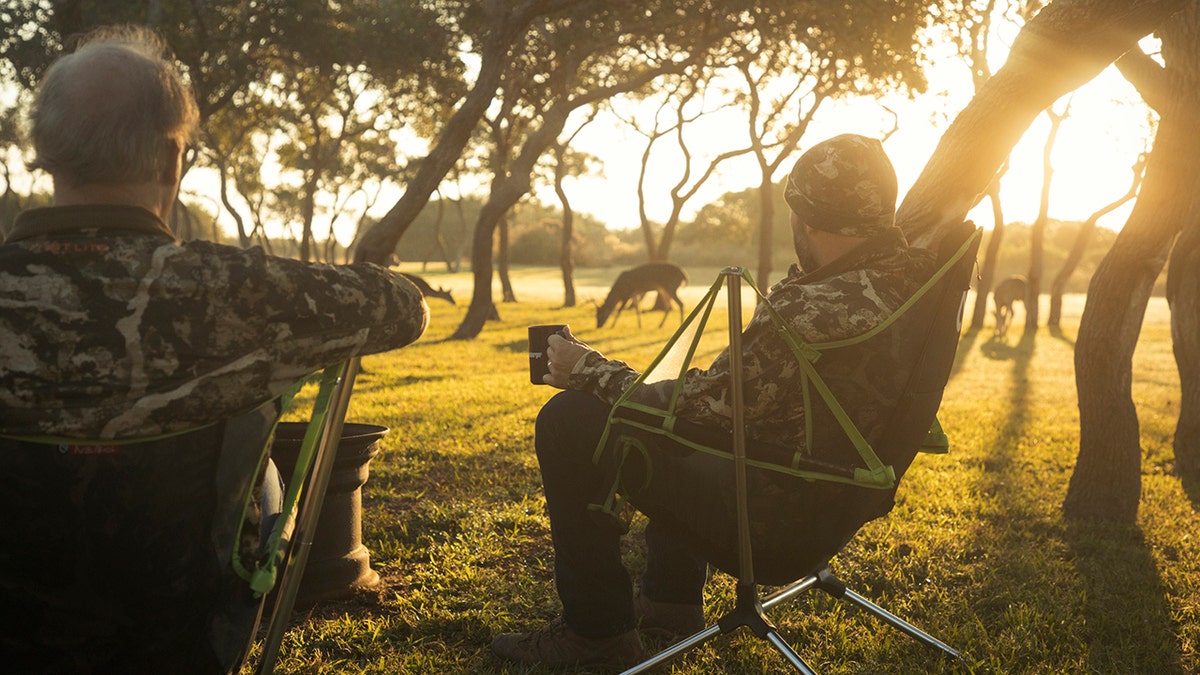 This is the ultimate camping chair. For starters, it swings, has padded armrests, and reclines thanks to the auto-reclining mechanism — plus it has an adjustable headrest. It's designed for most any terrain including rocky, sandy or uneven ground, and made of airplane-grade aluminum, which means it's ultra lightweight. Nothing is better for tailgating, sitting around the campfire or your next fishing or hunting excursion.
$219.95: Nemo Equipment
VARIDESK ProPlus 36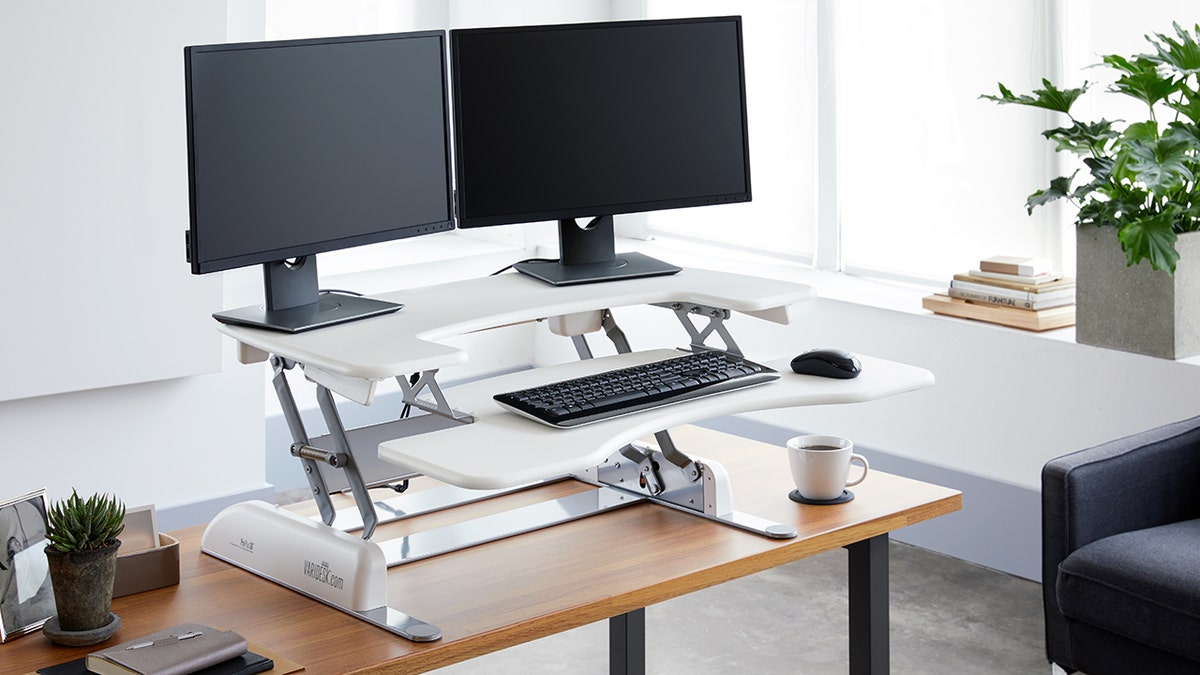 Active dads don't take life sitting down. That said, his work days shouldn't force him to sit on his bum. The VARIDESK is designed so dad can easily shift from sitting to standing throughout the day. The ProPlus model has a two-tiered design and comes in different colors. Throw in an anti-fatigue mat and a VARICHAIR — designed to engage your legs, back and core muscles — and dear old dad is set.
$395; VARIDESK
PICS: FISHERMEN CATCH 12-FOOT HAMMERHEAD OFF COAST OF TEXAS
APL TechLoom Pro
If you want your dad to be the coolest on the block, give him a pair of these wildly popular kicks. They are a conversation starter, for sure. The TechLoom Pro has cushioning for extreme comfort, is seamlessly woven, and is great for running marathons or errands.
$160; Athletic Propulsion Labs
Saucony Liberty ISO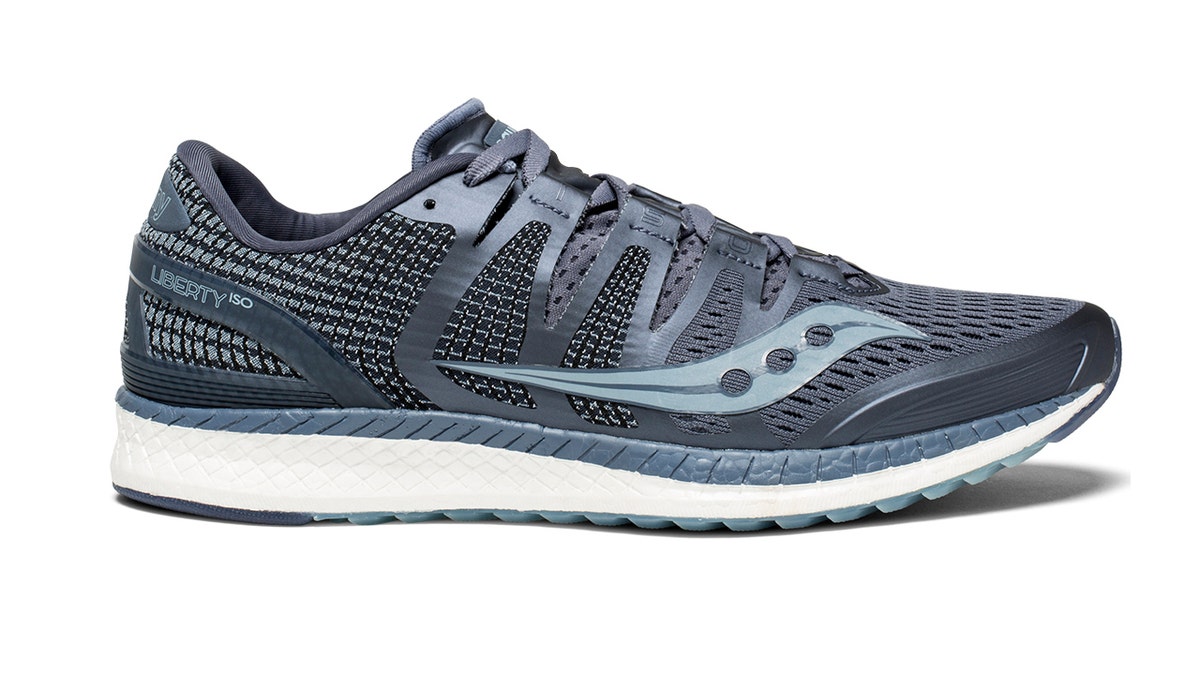 Another solid athletic shoe option is the Saucony Liberty Pro — dad can put a ton of miles on these puppies. Designed for continuous cushioning throughout the run, they are big on comfort and functionality, and they're lightweight, too. The ISOFIT technology adapts to the shape and motion of the runner's foot to create a dynamic fit system. Add some Balega Hidden Comfort running socks and dad's feet will be spoiled rotten.
$160; Saucony
REI Co-op Alpine Gaiters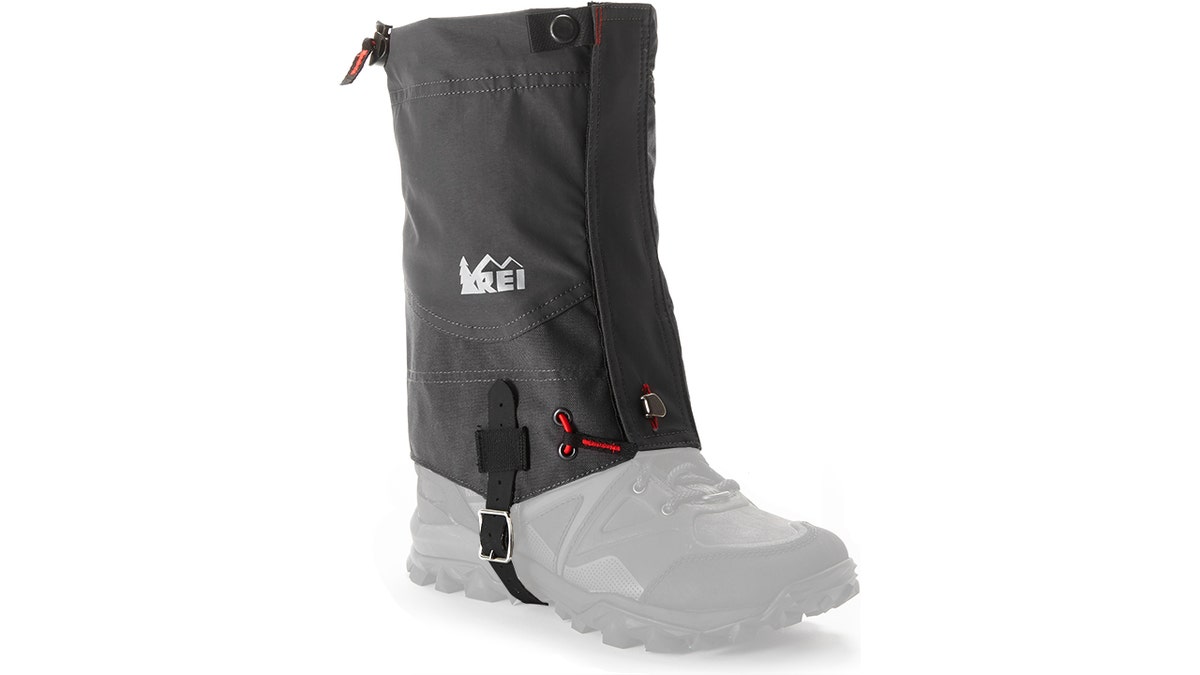 When out hunting or backpacking, the last thing you want is for rain and debris to make its way into your boots. Gaiters prevent that from happening — puddles and streams are no match for this water-resistant footwear.
$54.95; REI
Orvis Open Air Casting Shirt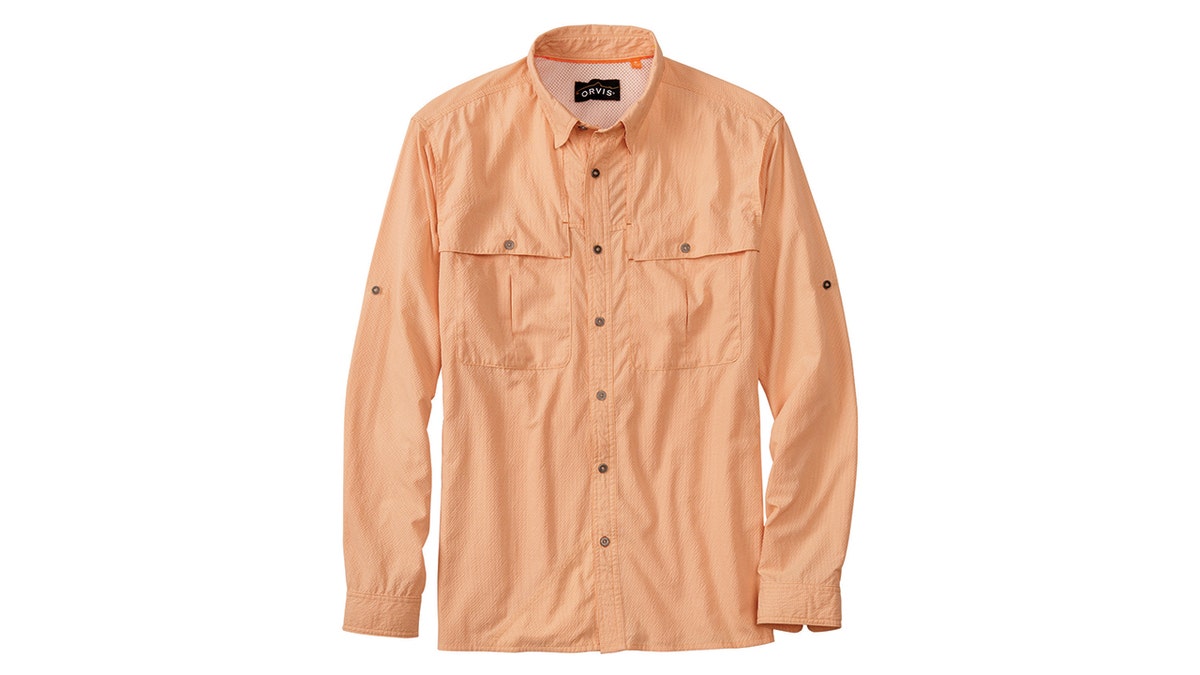 This breathable, lightweight shirt is ideal for fishing, hunting or boating. The UPF 40-plus rating will protect you from those pesky UV rays. Better yet, it stays put in windy conditions, and has a handy eyeglass-cleaning cloth tucked away in the shirttail.
$89; Orvis
Toad & Co Debug Trailblaze Pants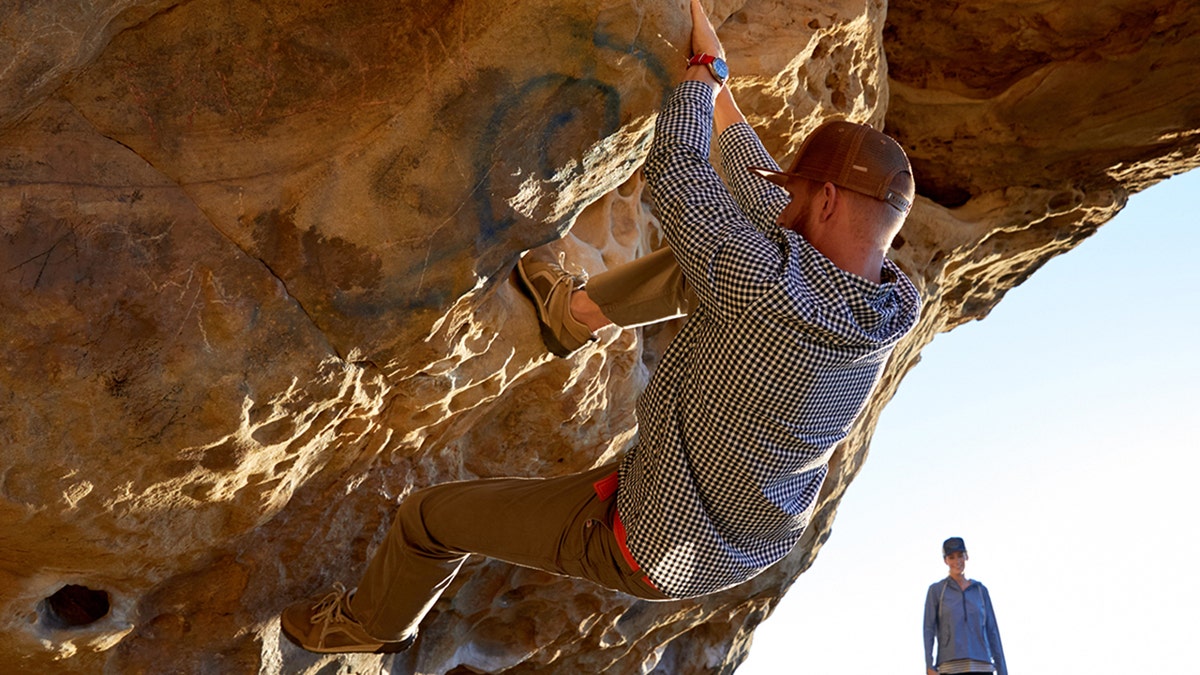 You'll need pants to go with that shirt, and these UPF 50-plus pants are perfect for wading through the water or sitting my the campfire
$79.20-$99; Toad & Co
CRAYFISH SEVERS OWN CLAW TO ESCAPE BOILING SOUP IN UNBELIEVABLE VIDEO
Tickets to Camelbak's Pursuit Series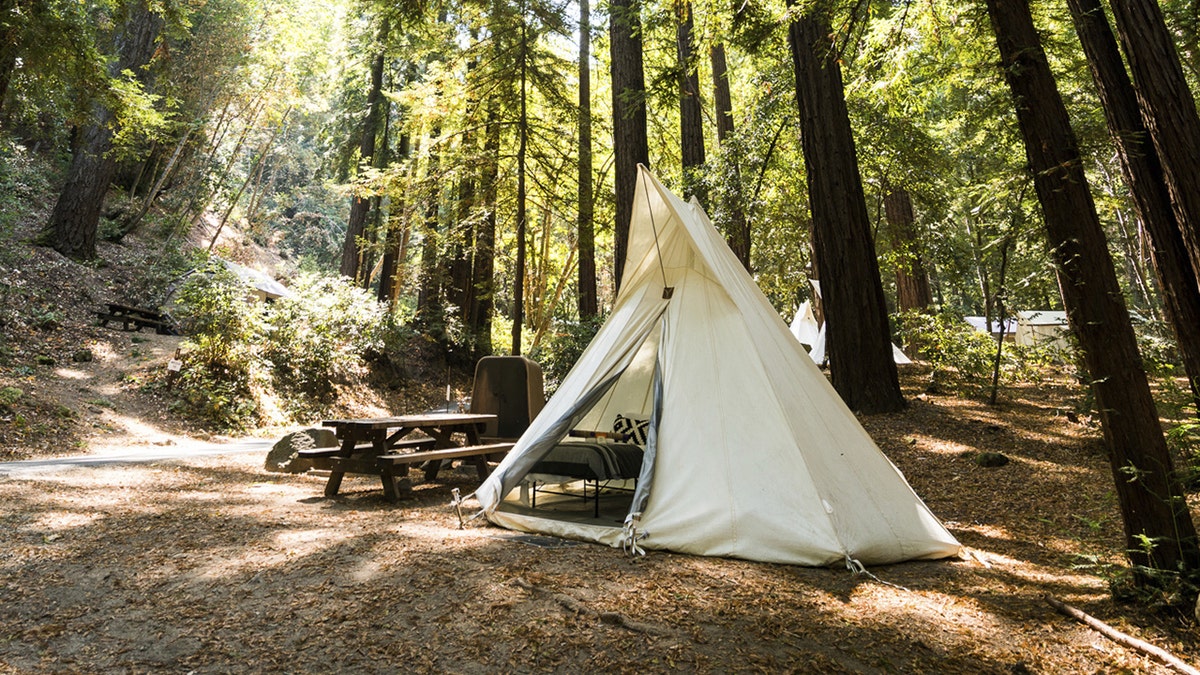 Your rad dad and his friends will totally dig the Pursuit Series — it's a darn good way to relive your childhood. Expert guides and pro athletes show you the ropes in trail running, mountain biking, meditation, SUP, rock climbing, night photography, first aid, camp cooking and more. Plus, there's on-site camping and glamping, and who doesn't love that?
$399 (3-day pass early bird discount), $599 (full price); Pursuit Series
Anker PowerWave 7.5 Wirelss Phone Charger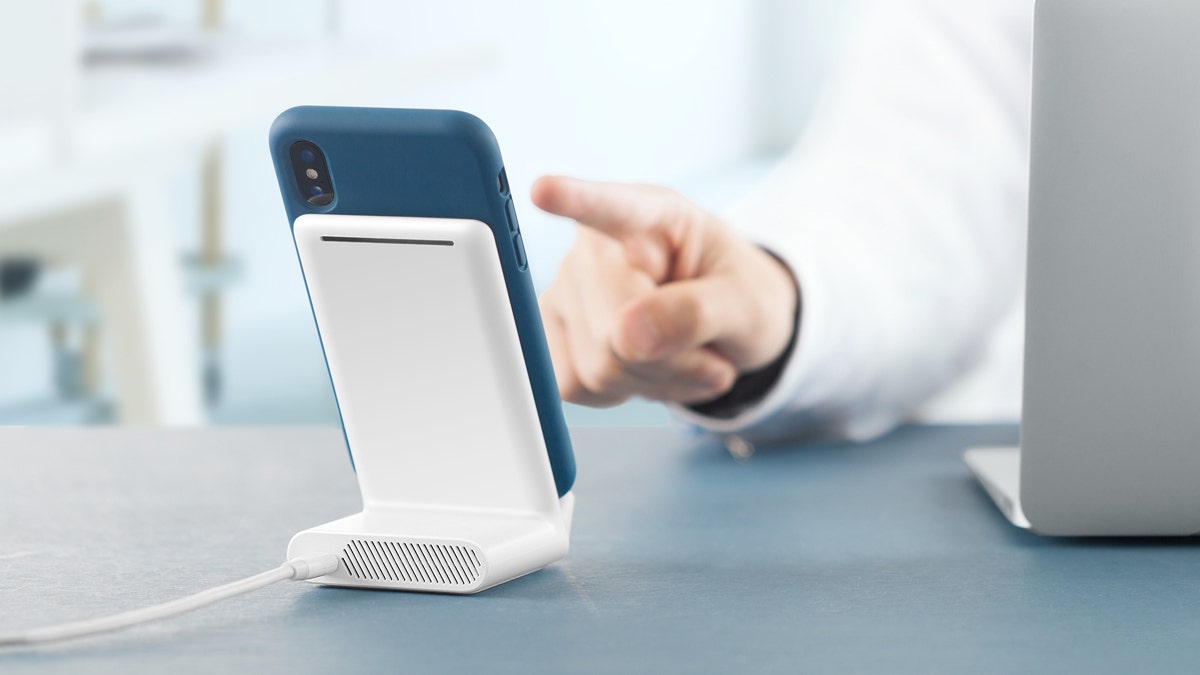 Gifting a wireless phone charger is a no-brainer. The Anker PowerWave works with the iPhone X, iPhone 8 and 8 Plus. An InvisibleShield screen protector is also a good idea for any active dad.
$49.99; Anker
Ultimate Ears MEGABLAST Portable Speaker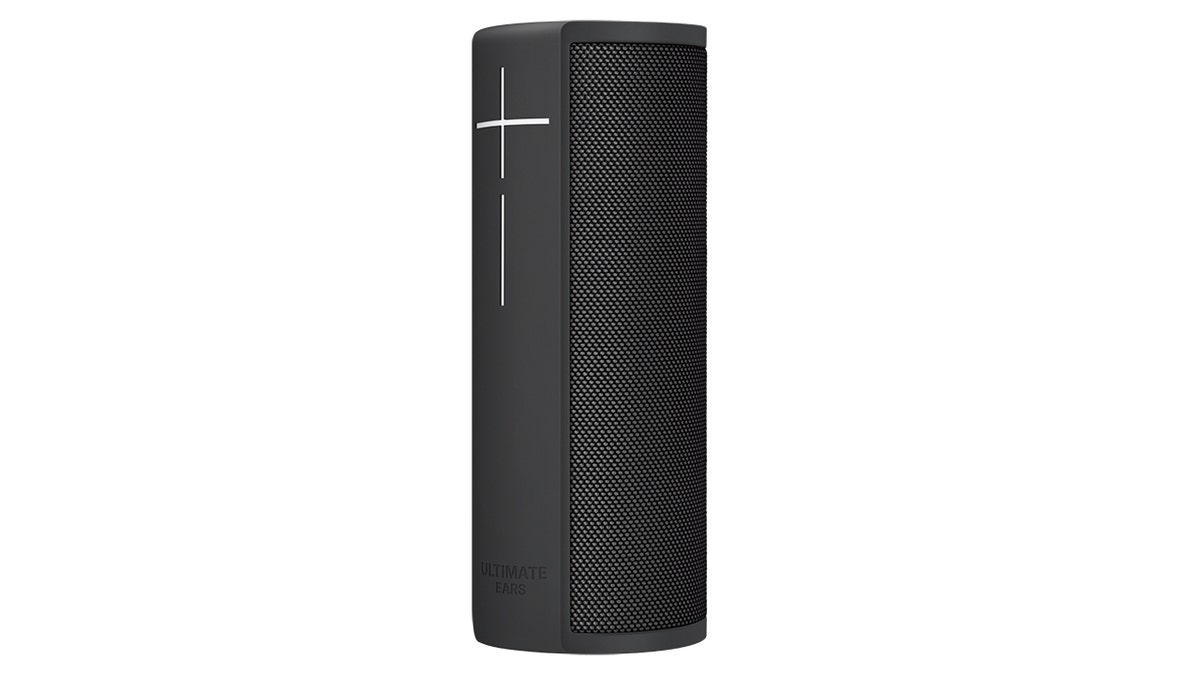 Most things in life are that much better when good tunes are involved. This Amazon Alexa-enabled speaker delivers 360-degree sound, and voice control on W-Fi, both at home and out and about. It's also waterproof and stores up to 16 hours of battery life, so it's perfect for taking along on a hike, bike ride or camping.
$299.99; Ulitmate Ears
FOLLOW US ON FACEBOOK FOR MORE FOX LIFESTYLE NEWS
Wallaroo Gabe Sun Protection Hat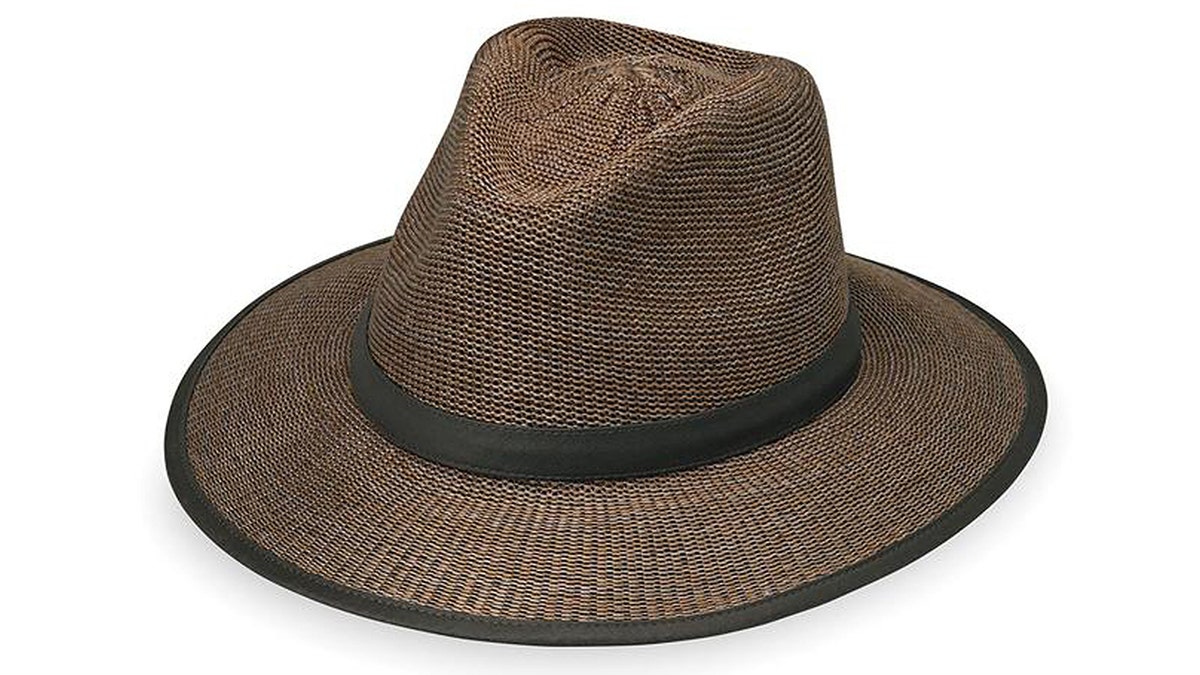 The last thing you want after a fishing trip is to come home looking like a lobster. This stylish hat, with a distinctive suede trim, guarantees you won't — it's made of UPF 50+ fabric that blocks 97.5 percent of those pesky ultraviolet rays. You can also pack it away in a suitcase or backpack, and it will pop right back into its regular form. Great at the beach or traipsing through a rainforest.
$48; Wallaroo