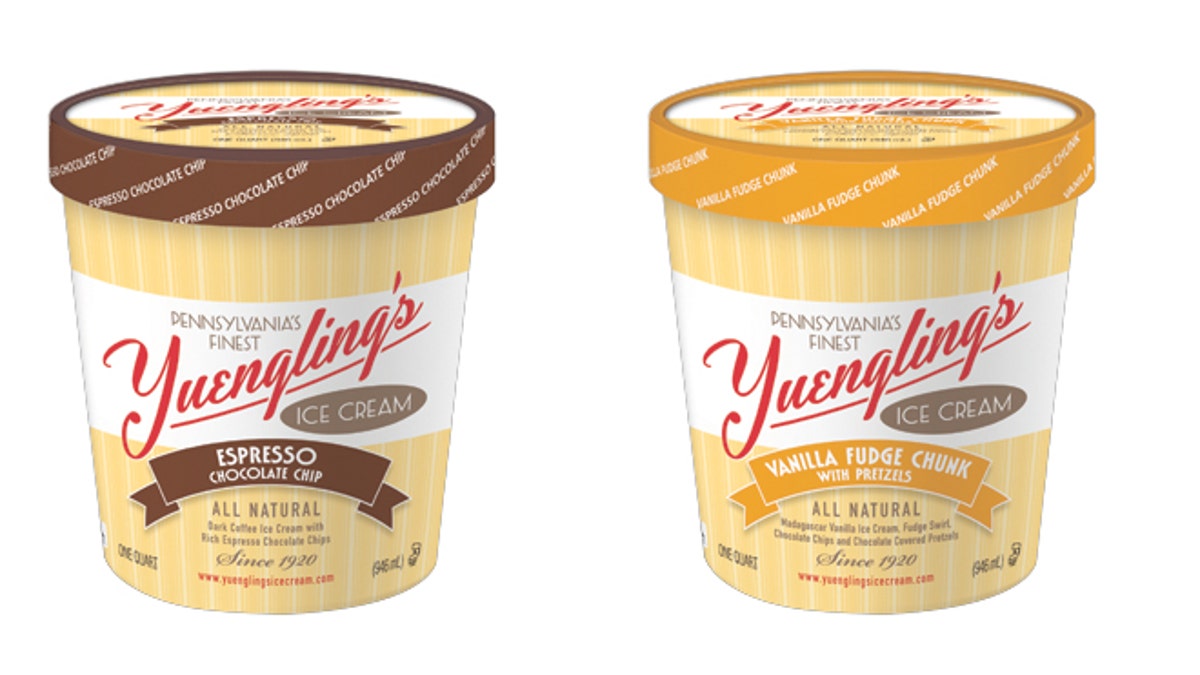 You don't think of a creamy, sweet treat when you think of Yuengling beer.
But the brewery has a rich history of making ice cream when it started in the 1920s to keep business thriving during prohibition. Now, almost 30 years after Yuengling stopped making the frozen treat, the company is bringing it back.
"For all those people who have asked, and for the many others who have not had the opportunity to try our ice cream, it is our pleasure to bring back the great tradition of Yuengling's Ice Cream," David Yuengling wrote on the company's website.
Flavors will range from the traditional, like vanilla and chocolate, to specialty items like black and tan, created for Yuengling's famous black and tan Dark Brewed Porter, with tasting notes of caramel and coffee.
Yuengling's ice cream comeback is happening amid a blizzard of beer-themed ice cream products hitting the market. Salt & Straw in Portland, Oregon --known for churning up unusual ice cream flavors -- has been experimenting with pints made with craft beer from local brewers. New York-based Frozen Pints sells a range of beer-flavored ice cream and Connecticut's Old Lyme Ice Cream Shoppe sells beer-infused ice cream made with Sam Adams.
The ice cream will be available mid-February and will sell for $5.49 and $5.99 per quart.