YouTuber creates McFlurry machines, Skittles dispensers and more out of Legos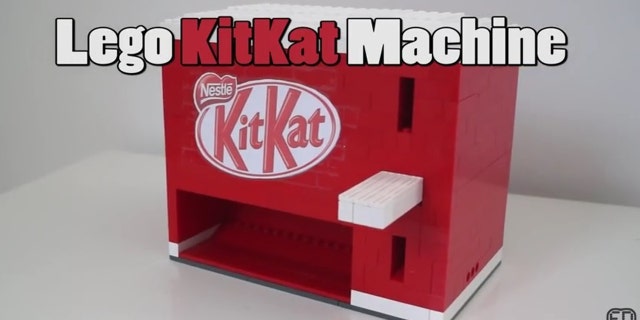 Whether it's building a life-size castle or recreating statues from ancient Rome, Lego lovers are constantly coming up with imaginative ways to use the colorful plastic bricks.
Now, a man from Denmark has combined a love of junk food with his very apparent knack for building. In just five months, a YouTube user who goes by the name of ElectryDragonite has gained over 99,000 followers with videos featuring food dispensing machines made entirely out of Legos. In some videos, the YouTuber even tells viewers exactly what material to buy so others can build one of his food dispensing creations.
There's a Skittles machines with built in motion sensors that dispenses candy when you run your hand through it.
Step by step instructions for building a machine that dispenses Snickers.
A Fanta soda dispenser with an internal cooling mechanism.
And Astonishing Studios, another channel with amazing Lego creations, even has a McDonald's McFlurry maker that requires a little manual action to get the ice cream mix to the right consistency.
Of course, after all that sugar, you should probably clean out your mouth. Thankfully, ElectryDragonits has even constructed a toothbrush dispensing machine.
ElectryDragonite also creates pinball machines and elaborate marble runs. Neither channel is associated with the famous toymaker-- or any of the brands featured in the clips. But one thing is certain, the possibilities with Legos are endless.