Your wine glass could be getting you drunk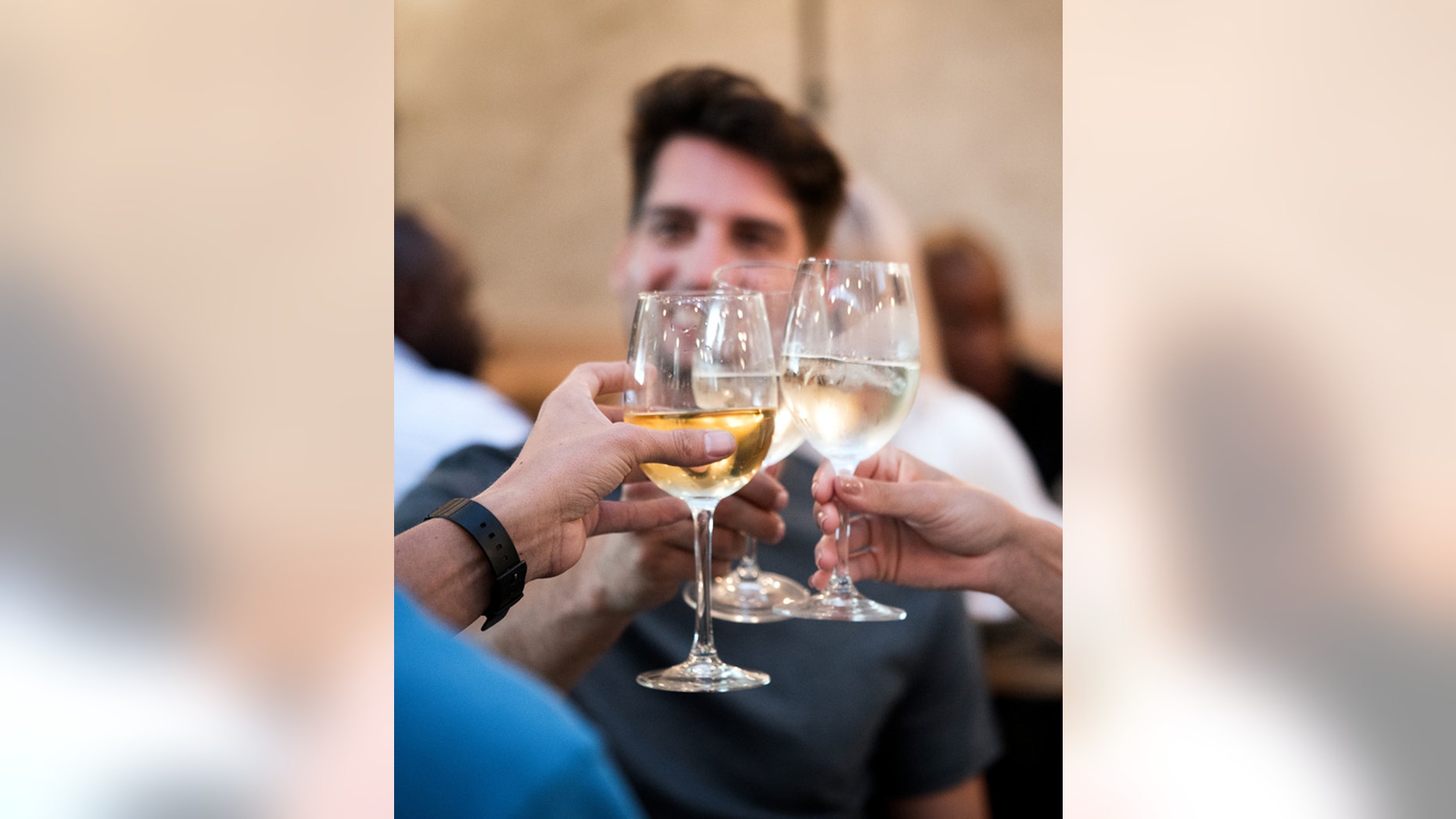 There may be an easy way to limit how much wine you drink: drink from a small glass. In what the Daily Express reports is important news for anyone who'd rather their guests not guzzle their entire wine stash, University of Cambridge scientists found drinking wine from large glasses encourages people to drink more wine and more quickly.
Over 16 weeks last year, a bar on the Cambridge campus alternated between using three sizes of wine glasses: small 8oz glasses, standard 10oz glasses, and large 12oz glasses, reports the Telegraph.
"We found that increasing the size of wine glasses, even without increasing the amount of wine, leads people to drink more," study co-author Rachel Pechey says in a release.
In fact, sales by volume spiked 9.4% when wine was sold in the large glasses, compared with the standard ones. "One reason may be that larger glasses change our perceptions of the amount of wine," Pechey says, though smaller wine glasses didn't appear to make people drink less or at a slower pace.
More from Newser
Dad Sells Son's SUV for 'Smokin Dope and Acting All Thug'
Woman Gives Mean Girls an Intervention at Starbucks
1-Star Review for Overfed Betta Fish Nets $1M Lawsuit
Co-author Theresa Marteau says "there's some evidence to suggest that people consume more rapidly when they perceive that there's less." But she points out another potential factor, per Time: a wine's aroma, which is said to increase flavor, is reportedly "greater in a large glass." Marteau notes a condition could be added to alcohol licenses requiring bars to serve wine in small glasses since that "could reduce the amount that people drink." An earlier Cambridge study found large portion sizes and tableware increased consumption of food and non-alcoholic drinks.
(Read more on how wine glasses affect taste.)
This article originally appeared on Newser: Your Wine Glass Could Be Getting You Drunk