You should be drinking these Belgian beers right now
"Want one?" Stillwater Artisanal's Brian Strumke asked me last Saturday, extending a cold can of bright-yellow Classique.
Normally, this question would've been a no-brainer. His earthy, fruity, and slightly funky session beer is one of my favorites, perfect for quaffing from morning to night. Problem is, it was still morning. The clock had yet to tick 9 a.m. As a professional beer journalist, most days I try to not drink until 5 p.m. Then again, this was not most days.
It was the second day of Belgium Comes to Cooperstown (BCTC), Brewery Ommegang's annual beer festival that features more than 70 breweries and hundreds of different Belgian beers. Every August, Ommegang opens up its hilly, bucolic grounds in upstate New York, not far from Cooperstown, to 3,000 attendees, many of which opt to camp for the weekend. This means afternoons spent drinking boatloads of unique Belgian beers, which for many means simply the best beers in the world. Late nights drinking more beer around a bonfire and campsites, where kegs flow as freely as water faucets. And early mornings, the sun shining too dang bright, battling a hangover boring into your brain. BCTC is a trip down a hop-scented rabbit hole filled with 3,000 of the country's friendliest, most generous enablers.
"You can't drink all day unless you start in the morning," I said, grabbing a Classique and chasing away the previous night's bad ideas with another one. I had a handful of dizzying hours awaiting me, ones that required me to sample my way through endless beers. Beers, mind you, that made this year's festival theme all the more surreal: Vegas, complete with Elvis skydivers, a wedding chapel, and a seven-foot sad clown singing covers of Lorde songs.
After decoding my dew-soaked notes (reminder: never leave your notebook in the grass overnight), here are some of my favorite Belgian beers and sour ales—some new, some worth a serious revisit—that I uncovered last weekend. You don't have to drink them at 9 a.m.
If you do, I promise I won't judge.
1. The Standard-Bearer: Duvel Moortgat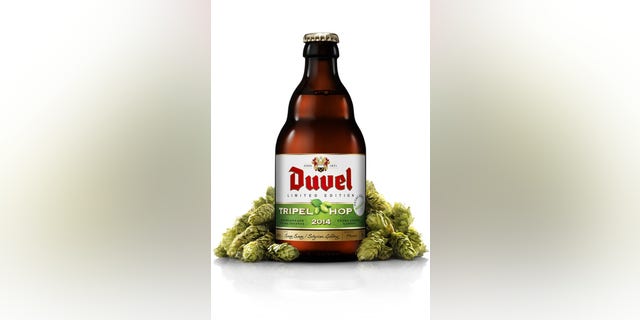 Since its 1871 inception, the family-owned Flemish brewery has become one of the world's greatest brewers and exporters of Belgian beer, with a stable that includes Brasserie d'Achouffe, Maredsous, Ommegang, and Boulevard (acquired last fall). Amid the swelling portfolio, the flagship remains Duvel, the archetypical example of a Belgian strong pale ale. In recent years, the brewery has begun to expand the brand, leading to releases like…
What to Drink: Duvel Triple Hop. This year's release features newfangled Mosaic hops, which lend a tropical, blueberry-like note. Recommended for all IPA junkies.
2. The Little Farmhouse Brewery That Could: Oxbow Brewing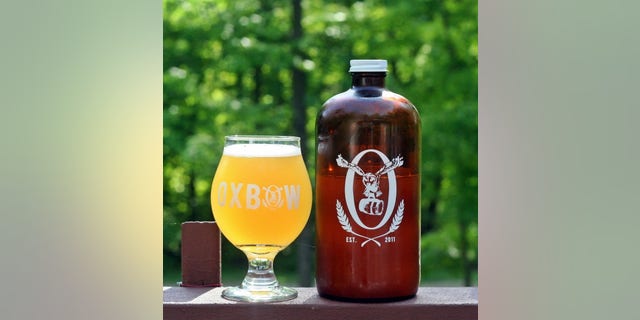 "Loud beers from a quiet place" is the motto behind Newcastle, Maine's Oxbow Brewing, which specializes in farmhouse-inspired Belgian ales—apt, given the brewery's location in a refurbished barn. Oxbow kills it with saisons, sour ales, and other funky fermentations.
What to Drink: In southern Belgium, parched miners once glugged grisette ("little gray"), a refreshing low-alcohol ale. Helping spearhead the resurgence, Oxbow's super-citrusy Grizacca is a welcome respite for hard laborers and office workers alike.
3. The American Master: Two Roads Brewing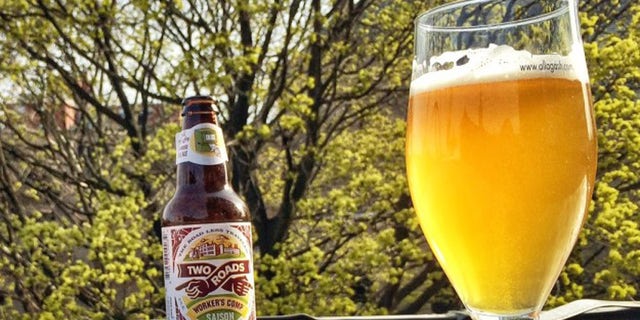 Phil Markowski wrote the book on farmhouse beer. Literally. So when Southampton's longtime brewmaster left his post for this Connecticut newcomer, a Belgian-heavy lineup was inevitable. Since Two Roads debuted in December 2012, it has released the likes of Via Cordis, a blonde ale fermented with yeast from a monastic Belgian brewery, and Rye 95, a boozy Belgian tripel packed with American hops.
What to Drink: Fruity, refreshing, agreeably spicy, and low in alcohol, the Worker's Comp Saison is the perfect lunch-break beer.
4. The Creative Gypsies: Grimm Artisanal Ales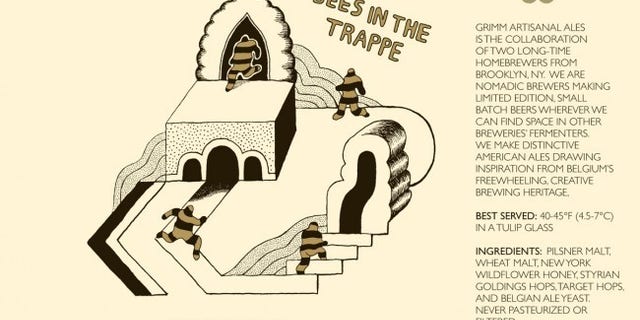 For each beer release, Brooklyn artists turned gypsy brewers Joe Grimm and Lauren Carter Grimm let their creative muses run wild. One brew day they'll add rose hips to With Love From Grimm, a Belgian-style golden ale, while the next they'll make the Golden Hour saison with New York–grown spelt. The beers are as idiosyncratic as they are delicious.
What to Drink: Crafted with wildflower honey, the Trappist-style Bees in the Trappe would make an ideal pairing for a cheese plate or a pie featuring summer fruit.
5. The Big Apple Newcomers: Other Half Brewing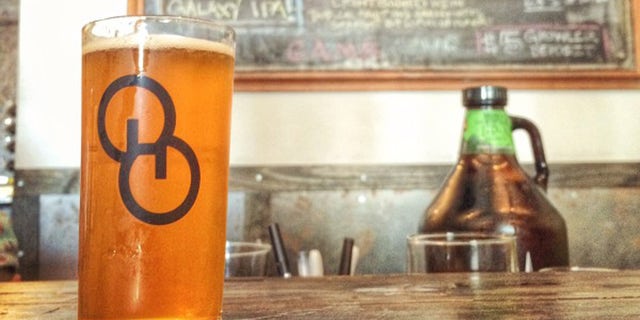 Ever since Brooklyn's Other Half opened this spring, the brewery has set the Big Apple abuzz with its collection of dazzlingly hopped, West Coast–style IPAs such as Hop Showers and the potent All Green Everything. Beyond bitterness, brewers Sam Richardson and Matt Monahan also do Belgian exceedingly well. The Lembeek 86 Blonde is fermented with unruly Brettanomyces yeast, while the multi-grain Veldrijden Love saison is brewed with oats, spelt, raw wheat, and rye.
What to Drink: The hazy Hup! Hup! Hup! tastes like a Belgian pale ale vacationing on an American hop farm. Try it in the tasting room on your next swing through New York City.
More must-drink Belgian ales of the season.
More from Bon Appétit
25 Tomato Recipes for the Height of the Season
Common Quick Pickling Mistakes
The Best Ultimate Classic Perfect Recipes
21 Peach Recipes Perfect for Summer